Any Texas Roadhouse fans out there?? Anyone just die over their fresh dinner rolls and honey butter?? Me too! That's why I decided that I really needed to recreate that spread. Texas Roadhouse is high on the list of places my hubby likes to frequent, so why not bring a little bit of that goodness back to our house?
But first I needed to decide just how far I wanted to go with this. Should I stick to just the honey, or should I toss in a dash of cinnamon and really push things to the edge? Since this is going to be served at on a holiday… why not go bold?!
recipe from Ina Garten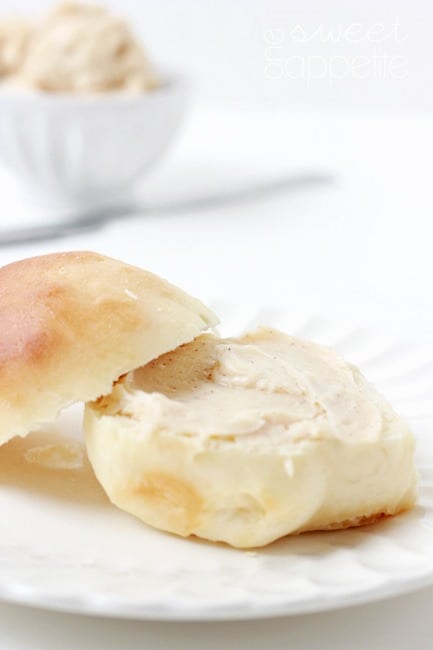 That's a tough one… I hope you guys can handle all of that work!
Totally kidding. Honestly, I couldn't believe just how easily this came together. And it tastes amazing! It's just a simple way to add a little touch of special to your dinner.
Tomorrow I have a special post for all of you. I've teamed up with a couple other foodies to bring you the most amazing virtual Thanksgiving. Come back bright and early and see who was involved and what we made! I will leave you with this one little hint… The stuffing… AMAZING. And it's gluten free!
(Visited 5,015 times, 1 visits today)
3