This Apple Cinnamon Jelly is amazing on toast, biscuits, or any other pastry!
A few weeks ago we had a spontaneous trip back to my home state California! While we were there we decided why not visit Knott's Berry Farm and let our little guy get to know a few new characters. He's just now getting into the Charlie Brown cartoons and I just knew he would go crazy to see the life sized version.
And I admit I had a little tiny bit of a selfish reason to visit. They have a pastry shop attached to the park with the most amazing boysenberry pie! I was looking forward to a giant slice and bringing home a jar of their apple cinnamon jelly. The pie was delicious, but I was left super disappointed when I found out that they no longer carried the jelly I was searching for at the park.
I decided that I just couldn't "order it offline" and quickly got to work creating my own version of this sweet treat!
This jelly is so so so so good. It is like apple pie in jelly form. My son, who is a giant jelly snob, was eating this up by the spoonful. Until I caught him that is. . . He now goes around telling everyone that "we DON'T eat jelly from the jar!"
Hopefully my brother isn't reading this post. I am pretty sure he is the one that turned me onto this amazing spread, and it is very possible some of this (with fresh baked bread) will be their Christmas treat! And maybe a few of my friends… ;0)
Apple Cinnamon Jelly
Ingredients
5

lbs

of apples

4

cinnamon sticks

1

tablespoon

whole cloves

2

cups

water

7

cups

sugar

1

package pectin

cheesecloth

jars
Instructions
The night before you are ready to can your jelly: Quarter your apples. You want the peel, core, and all. Place them in a slow cooker with the cinnamon sticks, cloves, and water. Turn it on low and let that baby cook for 10 to 12 hours.

Place a strainer over a large bowl in the sink. Lay cheesecloth on top of your strainer and slowly pour your apple mixture into the straining device. Gently press the cloth with a large spoon getting as much juice out of your apples as you possibly can ( I did this in several batches).

You should get about 7 cups of juice from this, but just in case… you can add a little bit of apple juice if you need to top things off. Place your 7 cups of juice into the large pot with the pectin. Bring to a rapid boil.

Stir in the sugar and cook for an additional two minutes. Place into your sterilized jars and follow proper canning instructions.
PS, you might like…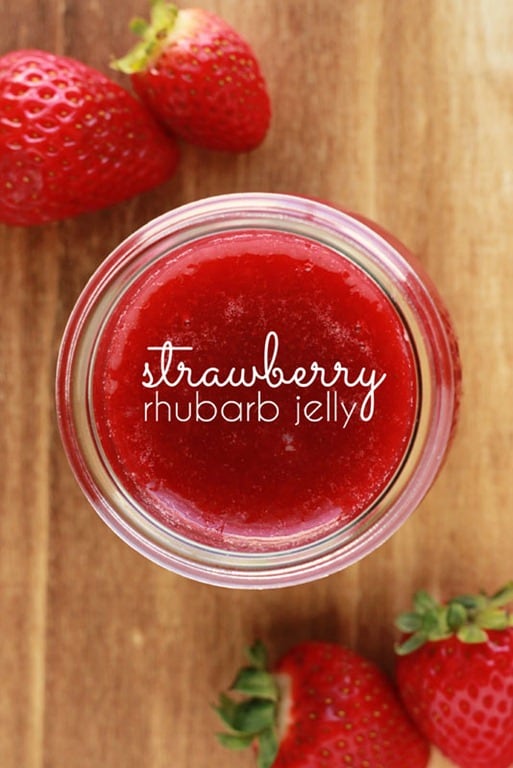 This post may contain affiliate links. I include these links to help you find specific products that are used in my recipes. If you purchase an item from the link on One Sweet Appetite, I will receive a small commission helping keep my recipes free for you.
One Sweet Appetite is a participant in the Amazon Services LLC Associates Program, an affiliate advertising program designed to provide a means for sites to earn advertising fees by advertising and linking to amazon.com
(Visited 34,507 times, 4 visits today)
81