So this recipe is a combination of a few different meals. My husband introduced me to Hawaiian haystacks back when we first met. Basically you've got a layer of rice that's topped with cream of chicken soup and a whole pile of other random veggies and even fruit. I liked them, but didn't love them. I'm more of a teriyaki girl. A combination of those two recipes lead me to this one. These Hawaiian chicken stack tin foil dinners are so fun to put together, but aren't most tin foil meals that way?!
Hawaiian Chicken Stack Tin Foil Dinner
Ingredients
1-1/2

lbs

of chicken

chopped or sliced

2

cups

cooked rice

red and green peppers

sliced

onions

sliced

broccoli

pineapple

we like crushed but chopped is preferred by most

peas

teriyaki sauce
Instructions
Create four rectangles of heavy duty foil. Fold up the sides creating a 1 inch rim.

Spray your containers with cooking spray and divide the rice between them evenly. Top with your remaining ingredients. Fold up the sides to create your packet.

Outdoor cooking: Place your packets onto prepared coals. Cook for 30 minutes making sure to turn a few times.

At home cooking: Bake at 400 degrees for 30 minutes.
The best way to do this is by setting up an assembly line. Start with your foil packets… Pile with rice and chicken… move on to the veggies… and end with the sauce. Everyone gets to pick and chose their meal ingredients which means every single person will be happy!
If you want to lean more towards the teriyaki side of the dish you can eliminate the pineapple and toss in some snap peas, water chestnuts, and crunchy noodles. Looking for something a little sweeter? Mix in some mandarin oranges. You can even substitute the sauce for cream of chicken if you would like to go a more traditional route.
Remember that camping recipes should be easy. I like to chop the veggies the day before we leave and place them into Ziploc bags. It makes mealtime a snap to pull things out and be ready to go! You can even slice the chicken and toss it into a bag with some of the sauce to marinade before your meal!
So tell me, what would you add to your Hawaiian chicken stack?
One little tip I like to toss out there… Double up on your foil if you are planning on using it as the container or plate. If you're looking for some great inspiration on what kind of meals to add to your camping menu make sure to check out my cookbook!
Foiled! Easy, Tasty, Tin Foil Meals
is packed with great ideas from breakfast to desserts! Make sure to give me a shout out on social media if you give any of them a try! I'd love to feature you and your cooking adventures!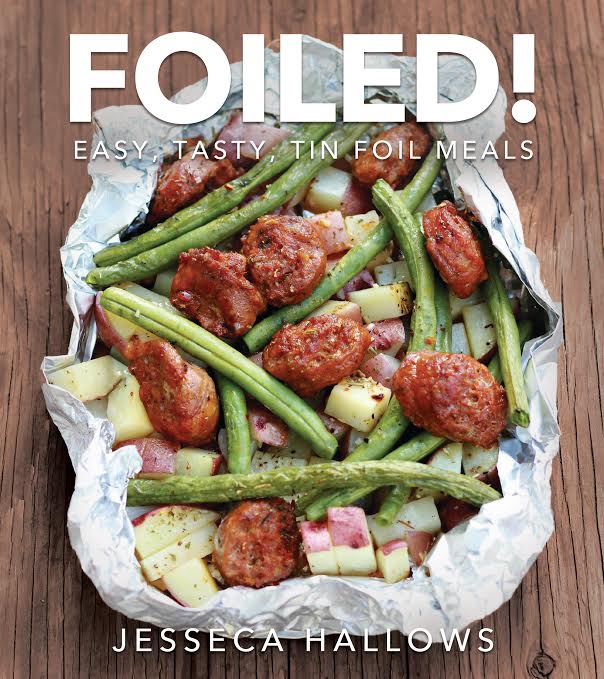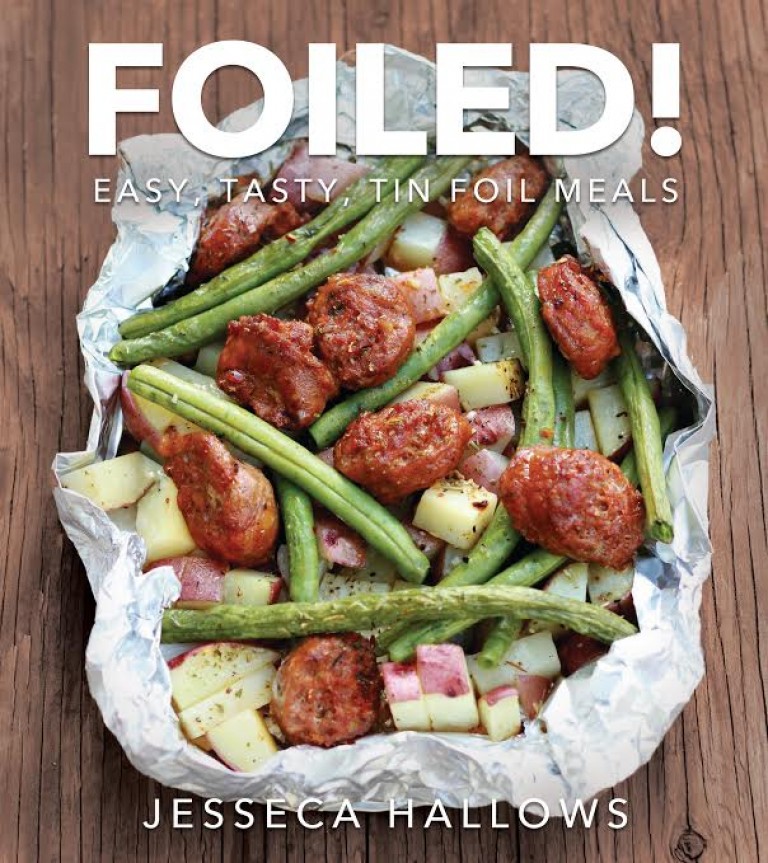 (Visited 27,140 times, 2 visits today)
66