When I think of a good "out of the box" tin foil dinner, I think of a meatball sub. It's the perfect camping recipe. Buy a giant bag of frozen meatballs from Costco, a jar of your favorite spaghetti sauce, and some rolls before you leave and you're all set! OR (if you are like me and like a little bit of a homemade taste) you can make your own  meatballs and freeze them for your trip!
Meatball Sub Tin Foil Dinner
Ingredients
1/2

lb

hamburger

1/2

lb

sausage

1/4

cup

dry bread crumbs

1/2

teaspoon

pepper

2

Tablespoon

dehydrated onion

2

eggs

lightly beaten

2

Tablespoon

Parmesan cheese

1

teaspoon

basil

1/2

teaspoon

parsley

2

cloves

garlic

minced

1

teaspoon

salt

1

jar of your favorite spaghetti sauce

rolls
Instructions
Line a large cookie sheet with tin foil and lightly mist with non-stick spray.

Combine the first 11 ingredients in a large bowl. Mix until combined. Form into 1 inch balls (I use a small cookie scoop) rolling between your hands to form circles. Place onto your prepared tray.

Broil until your meatballs are just lightly browned.

AT HOME COOKING: Place your meatballs in a saucepan. Cover with your favorite spaghetti sauce and simmer for 30 minutes. Place onto the rolls and enjoy.

IF FREEZING FOR LATER USE: Remove from the oven and when your tray has cooled place in the freezer for twenty minutes. Place your meatballs in a freezer bag and store.

CAMPING: Create four rectangles of heavy duty foil. Fold up the sides creating a 1 inch rim. Spray your containers with cooking spray and add a bit of sauce to each. Top with your meatballs. Fold up the sides to create your packet. Place your packets onto prepared coals. Cook for 30 minutes making sure to turn a few times.
What do you think? Simple enough to take on the road but tasty enough to really impress. I like that it's sort of a messy meal for kids that is being eaten outside. Spills and messes really don't matter. Wipe them up with a wet wipe and you're good to go!
How are you liking the series so far? Anything you're hoping to see?
Meatball recipe from the Our Best Bites Cookbook
. If you don't own it… you should!
One little tip I like to toss out there… Double up on your foil if you are planning on using it as the container or plate. If you're looking for some great inspiration on what kind of meals to add to your camping menu make sure to check out my cookbook!
Foiled! Easy, Tasty, Tin Foil Meals
is packed with great ideas from breakfast to desserts! Make sure to give me a shout out on social media if you give any of them a try! I'd love to feature you and your cooking adventures!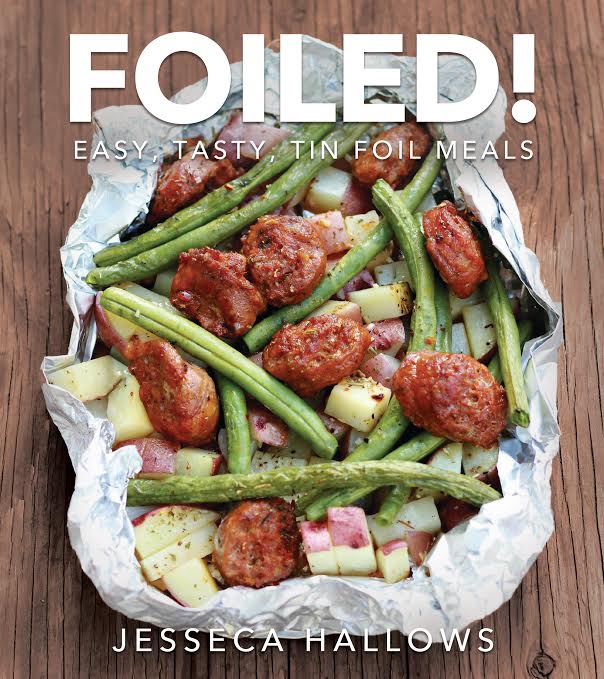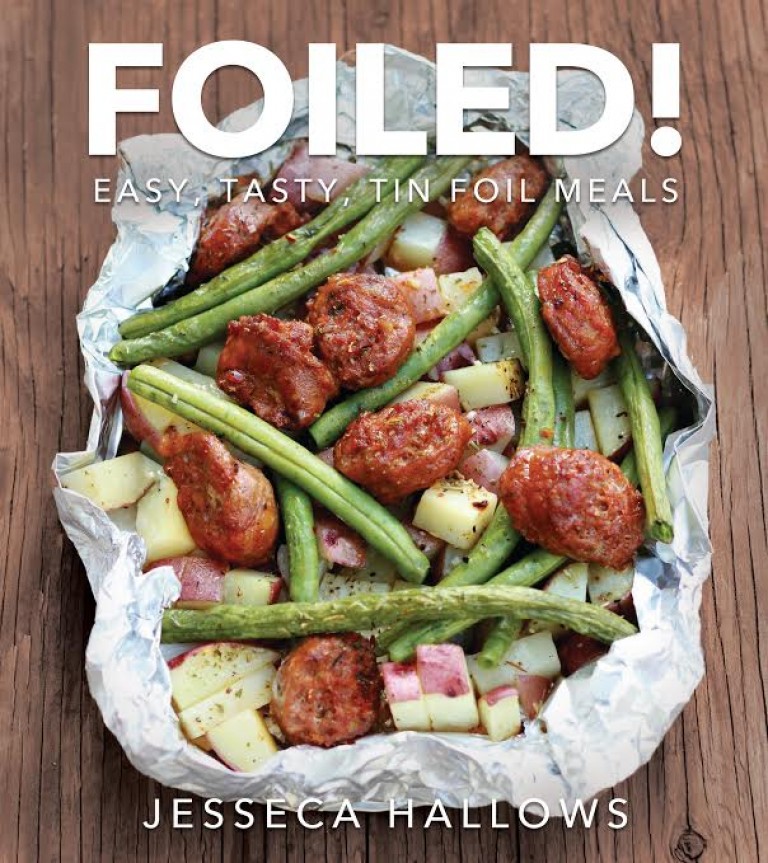 (Visited 5,864 times, 1 visits today)
7