Impress with this easy all-in-one meal at home or in the great outdoors! Tin Foil Chicken Fajitas are sure to quickly become a family favorite!
Are you guys so excited for the week of Tin Foil dinners? I tried really hard to think outside of the box with these things. I love the classic tin foil dinners that are packed with meat and potatoes, but sometimes it's nice to have a little diversity. We love fajitas. It's our secret way of sneaking in some different veggies into our meal without our little one really noticing. Last time we made them my hubby had a genius idea to make tin foil chicken fajitas the next time we are out camping. I put a pin in it and was determined to remember.
Lucky for you we remembered and created a quick meal that has almost no clean up. Isn't that the whole point of these things? Bake and toss?! I absolutely love that.
Be careful when you first open your pouch. They get pretty hot and I've burned my hands a few times on the hot steam. I'd hate for one of you (or your kids) to be surprised by the hot blast that comes out right at the start.

Top these with salsa and sour cream. Eat them as is or rolled inside a soft tortilla. Either way you are sure to be a hit with all of your camping guests!
Tin Foil Chicken Fajitas
Ingredients
1-1/2

cups

cooked white rice

taco seasoning

1

lb

chicken breasts

chopped

1

green pepper

sliced

1

red pepper

sliced

1/2

onion

sliced

1/2

cup

salsa

cheese

tortillas
Instructions
Create four rectangles of heavy duty foil. We like to double up… Just to be safe. Fold up the sides creating a 1 inch rim.

Spray your containers with cooking spray and divide the rice between them evenly. Top with your remaining ingredients. Make sure you evenly distribute the salsa and use more if necessary. Fold up the sides to create your packet.

Outdoor cooking: Place your packets onto prepared coals. Cook for 30 minutes making sure to turn a few times.

At home cooking: Bake at 400 degrees for 30 minutes
One little tip I like to toss out there… Double up on your foil if you are planning on using it as the container or plate. If you're looking for some great inspiration on what kind of meals to add to your camping menu make sure to check out my cookbook! Foiled! Easy, Tasty, Tin Foil Meals is packed with great ideas from breakfast to desserts! Make sure to give me a shout out on social media if you give any of them a try! I'd love to feature you and your cooking adventures!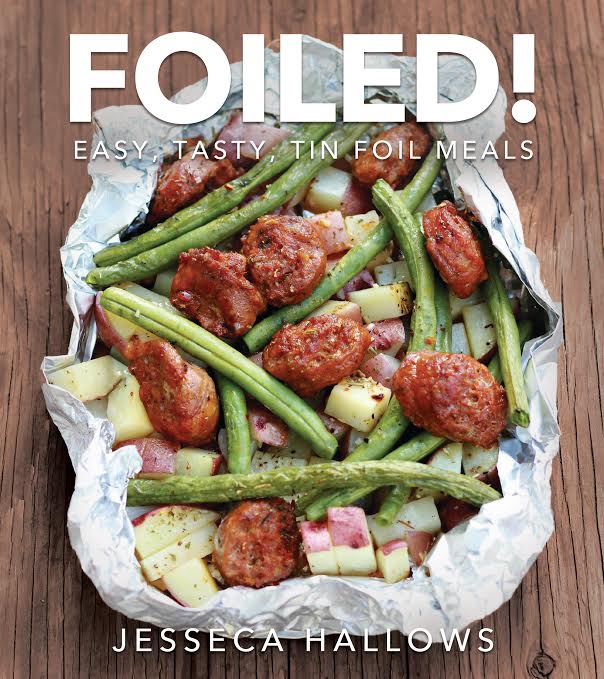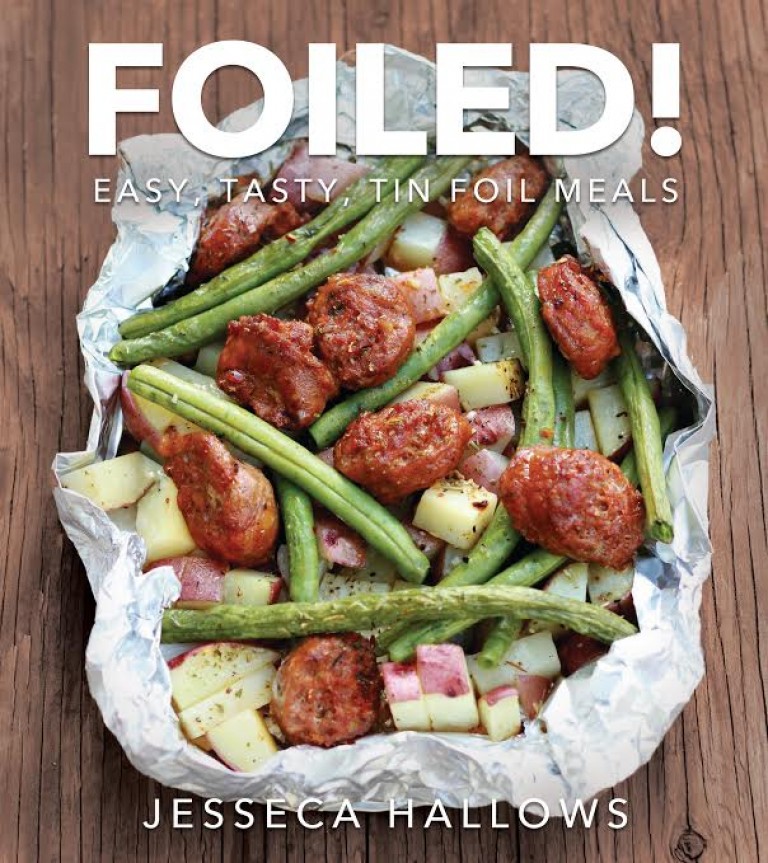 This post may contain affiliate links. I include these links to help you find specific products that are used in my recipes. If you purchase an item from the link on One Sweet Appetite, I will receive a small commission helping keep my recipes free for you.
One Sweet Appetite is a participant in the Amazon Services LLC Associates Program, an affiliate advertising program designed to provide a means for sites to earn advertising fees by advertising and linking to amazon.com
(Visited 14,701 times, 1 visits today)
22