These Vanilla Cupcakes are light and moist making them the perfect base for any frosting!
I live in a divided house. My son loves chocolate while I'm more of a vanilla gal which makes it hard to please us both. Luckily for me he is a super generous little dude and when we started to plan his birthday party he suggested having both flavors. That way we each would get to celebrate with one of our favorites.
The tern "vanilla" is often used to describe something that is bland or flavorless. THIS recipe couldn't be farther from that description! These cupcakes are so light and moist with a bold flavor. I think having both vanilla bean and vanilla extract help to make things really pop.  Top things off with a sweet vanilla buttercream and you have got yourself one decadent treat!
If you want to get a little crazy you can even fill these with your favorite fruit sauce, chocolate, or pudding and give them a little pizzazz (I suggest my strawberry sauce).  Even mix things up with the frosting if your little heart desires. Get a little crazy. I give you permission.
But the truth is the BEST way to serve is exactly as-is with a dollop of vanilla buttercream. It's a bite of dreamy perfection.
Ingredients
Cupcakes:
1 cup sugar
1 teaspoon vanilla bean paste
1/4 cup butter, softened
2 eggs
1/3 cup plain yogurt
1/4 cup canola or vegetable oil
1 tablespoon pure vanilla extract
1-1/2 cups flour
3-1/2 tablespoons cornstarch
1-1/2 teaspoons baking powder
1/2 teaspoon baking soda
1/2 teaspoon salt
2/3 cup milk
Frosting:
1 cup butter
2-1/2 to 3 cups powdered sugar
1 teaspoon pure vanilla extract
2 tablespoons milk
Instructions
Cupcakes:
Preheat your oven to 350 degrees. Line two muffin tins with paper liners and set aside.
Combine the sugar and vanilla paste in the bowl of an electric mixer. Stir until fragrant. Add the butter, eggs, yogurt, oil, and extract.
In a separate bowl whisk together the flour, cornstarch, baking powder, baking soda, and salt. Fold into your wet ingredients along with the milk.
Fill your paper liners half full. Bake for 14 minutes or until a toothpick comes out clean.
Frosting:
Whisk together all of your ingredients until smooth. Frost cooled cupcakes.
https://onesweetappetite.com/2014/03/vanilla-cupcakes/
PS, you might like…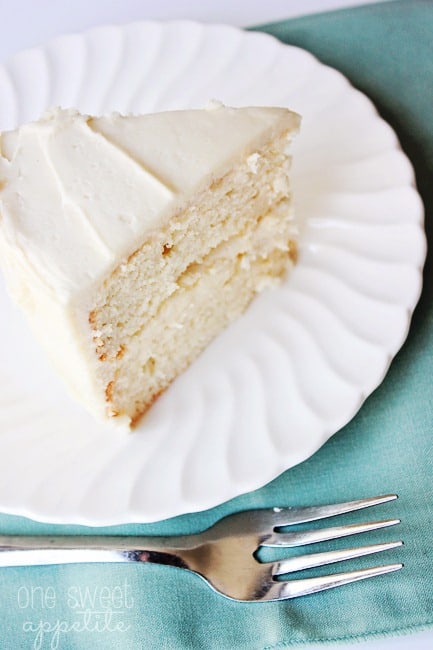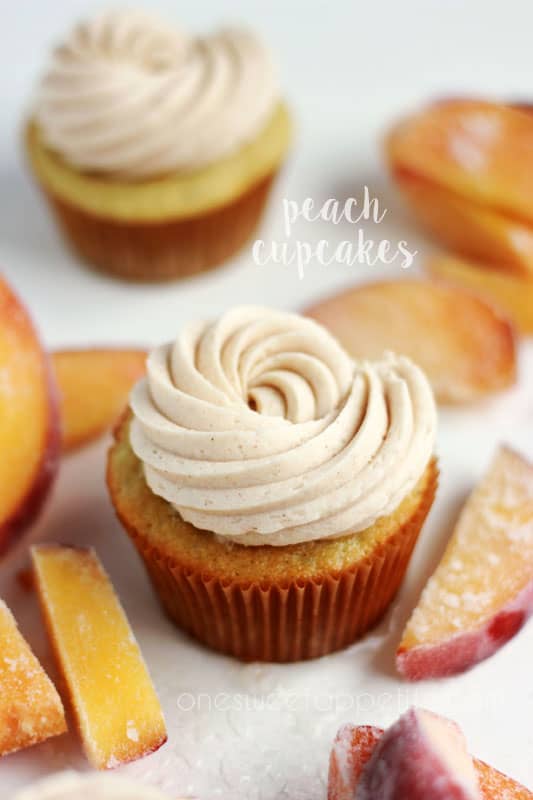 This post may contain affiliate links. I include these links to help you find specific products that are used in my recipes. If you purchase an item from the link on One Sweet Appetite, I will receive a small commission helping keep my recipes free for you.
One Sweet Appetite is a participant in the Amazon Services LLC Associates Program, an affiliate advertising program designed to provide a means for sites to earn advertising fees by advertising and linking to amazon.com
(Visited 16,456 times, 1 visits today)
1