This raspberry peach sangria is a sweet summer favorite that is simple to whip up and quick to disappear!


Sometimes you just need a girls night with a booze filled fruity drink. There's really nothing quite like spending time with the girls talking about Ryan Gosling (think Crazy Stupid Love Ryan. With his shirt off), shoes, and chocolate. More Ryan vs the other things. Let's just face it… That boy is F-I-N-E. Especially if you've got a glass of this raspberry peach sangria in your hand.
This drink is trouble. It combines wine, vodka, fruit, and sugary goodness into a giant pitcher. It is one of "those" drinks. You know… The ones you keep sipping down and don't even thinking twice about how many glasses you have consumed. Then when you get up to walk to the bathroom the entire room starts spinning and you are silently swearing at this devil drink. It is just SO GOOD. Get your printers (or if you still own a pen and paper) ready! This recipe is worth printing. Store it away in your archives of party wonders. If you are making it for a group of people I would double it.
I added a few sprigs of mint to my drink. So yummy. Muddle it around inside your glass and enjoy! This stays good for up to 3 days. WHICH means making it in advance saves you time and makes it a go-to. Looking for a non alcoholic version? Substitute your favorite juice for the moscato and stir in some sprite. It's just as tasty as the original but kid safe and approved for all ages.
Ingredients
1 bottle pink moscato
3/4 cup good quality vodka
1/2 can peach nectar
1/2 cup lemonade concentrate
2 tablespoons sugar
6 peaches, peeled and sliced
1-6oz container fresh raspberries
2 cups club soda
Instructions
Combine the wine, vodka, peach nectar, lemonade, and sugar in large pitcher. Stir in the peaches and raspberries. Chill overnight or at least eight hours.
Add the club soda right before serving.
https://onesweetappetite.com/2014/07/raspberry-peach-sangria/
PS, you might like…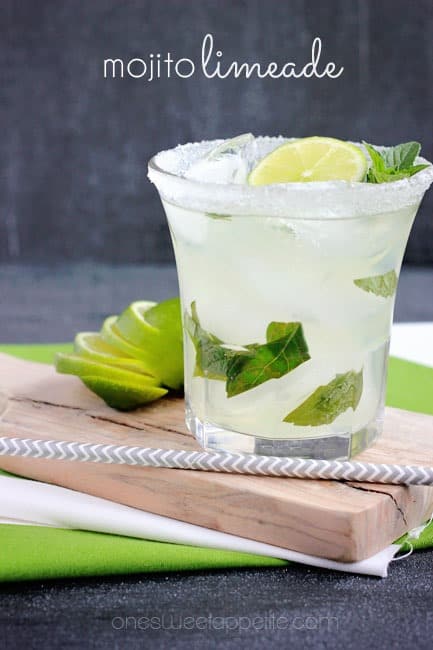 This post may contain affiliate links. I include these links to help you find specific products that are used in my recipes. If you purchase an item from the link on One Sweet Appetite, I will receive a small commission helping keep my recipes free for you.
One Sweet Appetite is a participant in the Amazon Services LLC Associates Program, an affiliate advertising program designed to provide a means for sites to earn advertising fees by advertising and linking to amazon.com
(Visited 13,061 times, 1 visits today)
7