Over the weekend I threw a freaken awesome Harry Potter birthday party for this adorable seven year old. We happen to be HUGE fans and when he told me this was the theme he wanted to roll with I jumped at the opportunity. By far this Harry Potter Photo Booth was our favorite piece of the epic celebration!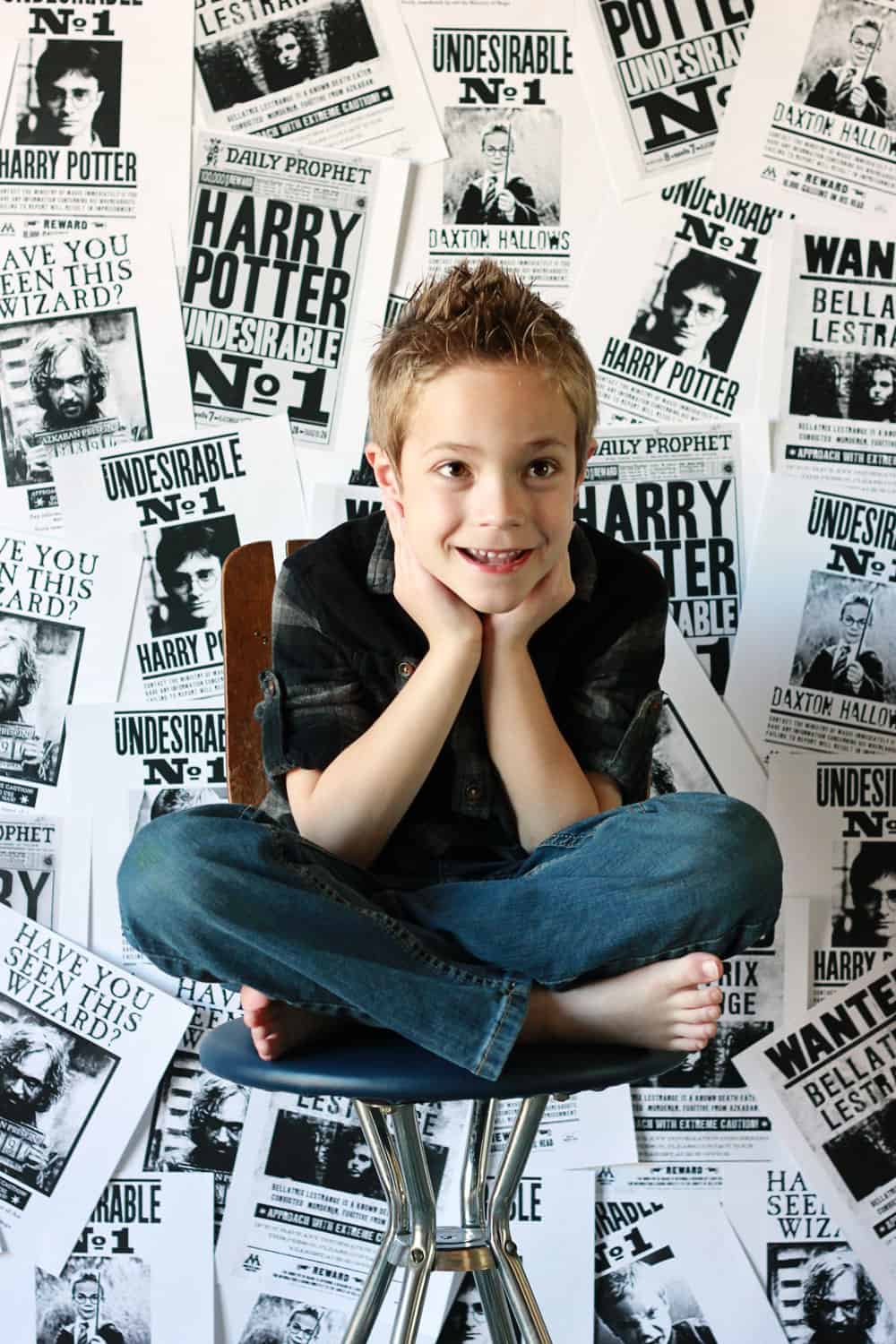 This idea popped into my head when we were watching on of the Deathly Hallows movies. Harry, Hermione, and Ron were running through the Ministry of Magic and to help in their escape Harry sent a stack of Undesirable No 1 posters into the air and the face of their chaser. I thought the basic black and white would create a wonderful base to start with and I could add in some color in some way. After a quick search on the internet I found some posters and was off to the printers.
One thing I did want to do was incorporate the birthday boy. I took a few pictures from our last Halloween (he happened to be Harry Potter), made them black and white, and copied them over one of the basic designs.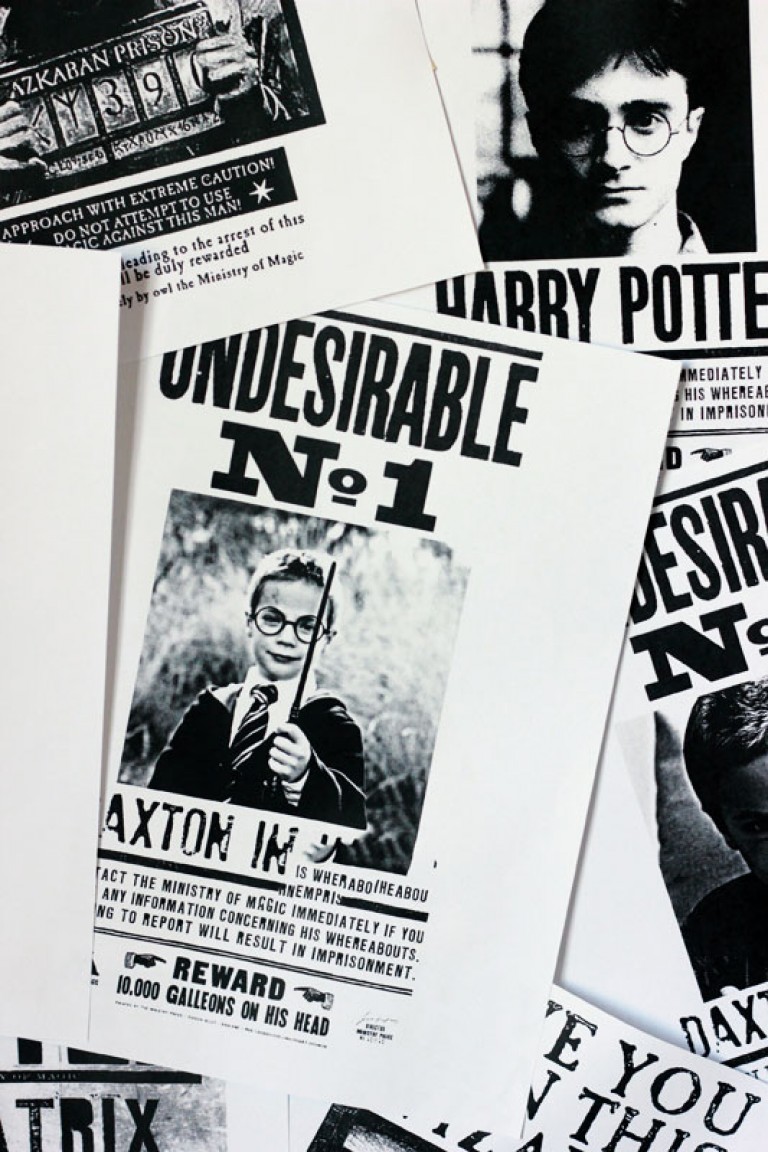 I used painters tape to stick the posters up on a wall in random stacked angles and just like that you have got an amazing start to a kick butt backdrop! All together I spent $5 on prints and tape.
Now, let's talk props. I'm sure you've all seen copies of this "Have You Seen This Wizard?" poster floating around. The ones I found were white with black writing. Since my base was mostly white I thought it would be fun to create a backwards version with white being the text and black as the poster. I used this
Harry Potter font
and my cricut to create the wording and an exacto knife to cut out a square for the kids to stick their head through.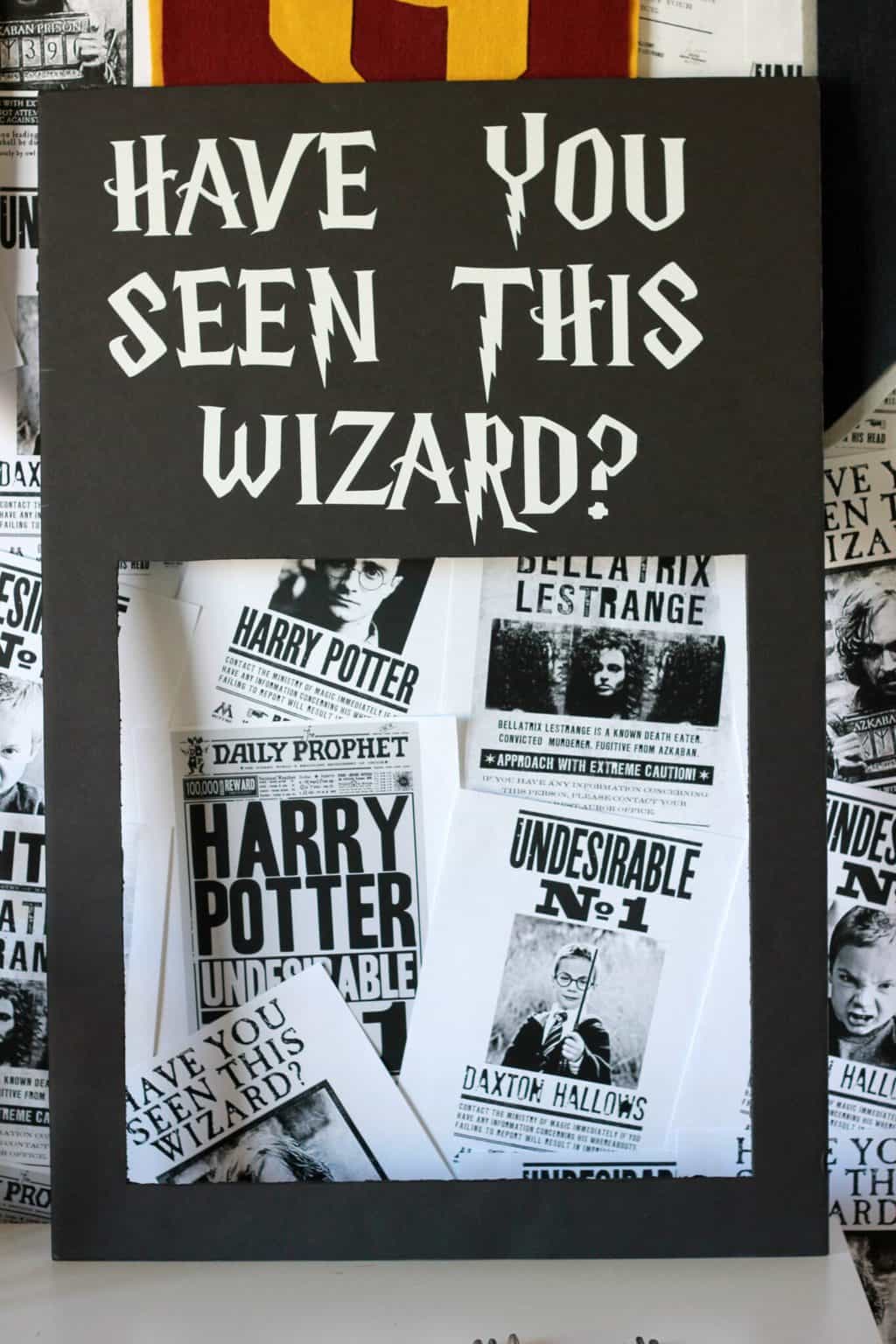 That's one fierce wizard if you ask me. Those faces had us cracking up through the entire shoot.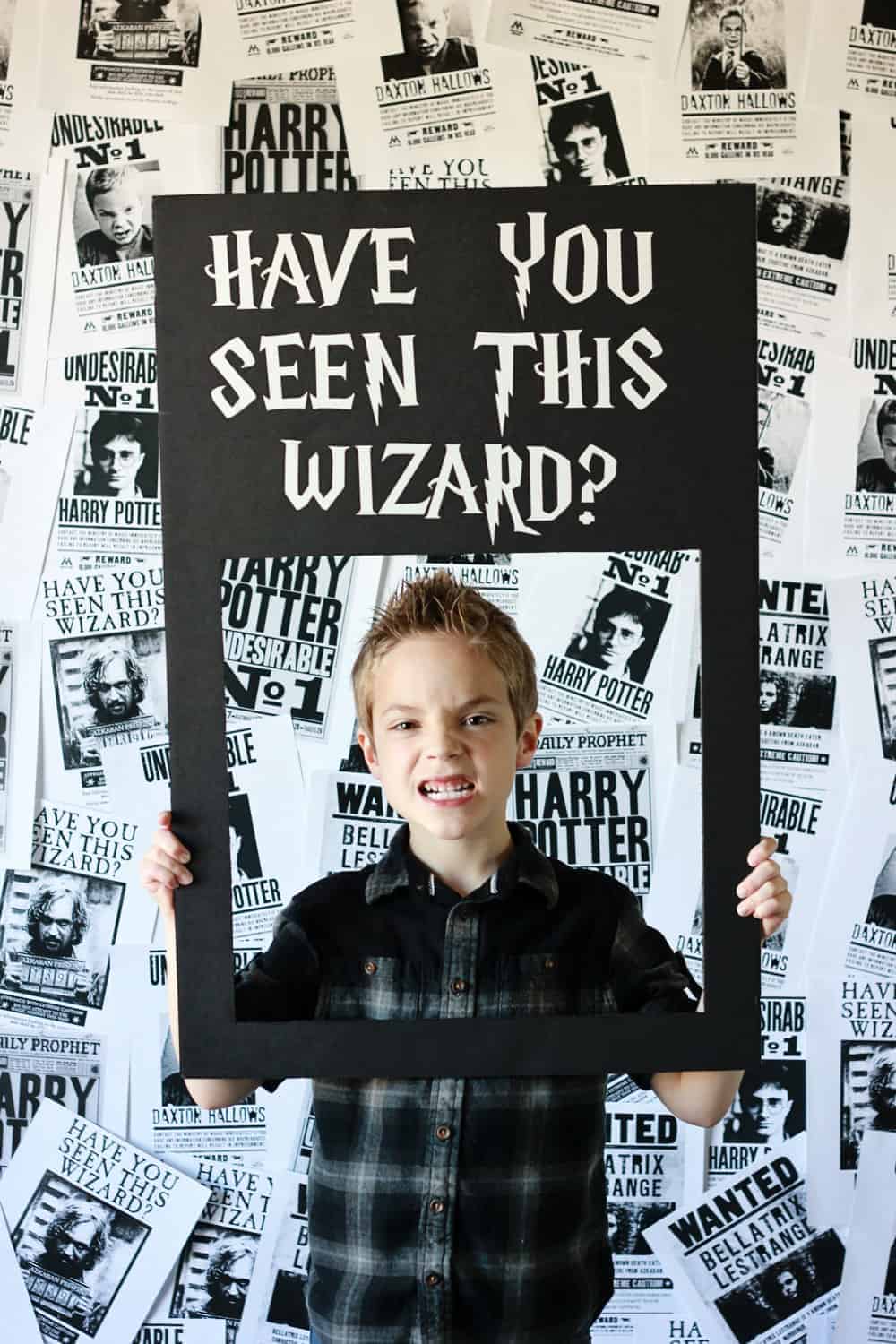 For pops of color I grabbed some balloons in the "house" colors. My little guy wants to be a Gryffindor (because… duh.) so we went with a dark red and gold. Some scrap pieces of felt pieced together with a little hot glue gave us a fun flag and a black chair made sure he stayed in the right place not to block all of the fun accessories. All together you're in about 10-15 dollars and it looks amazing!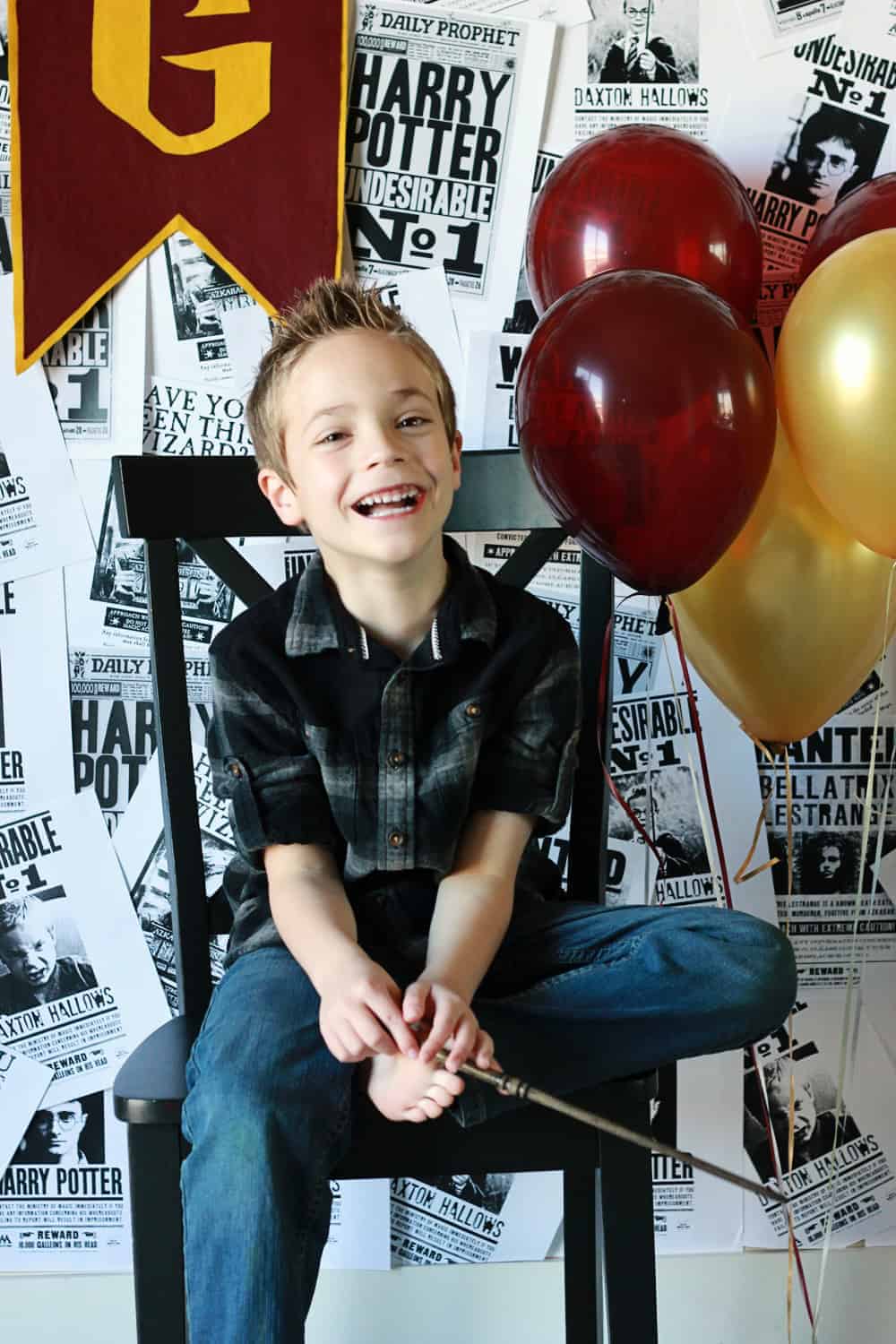 So what do you think? Worth making? Which most wanted character is YOUR favorite?
PS- Harry Potter Felt Ties, Harry Potter Party, Harry Potter Halloween

PS, you might like…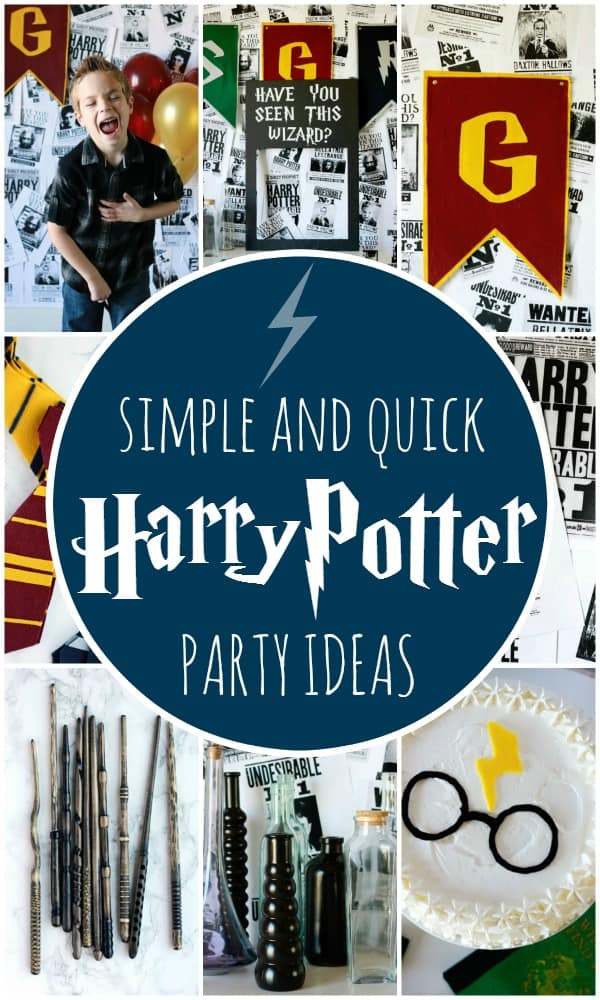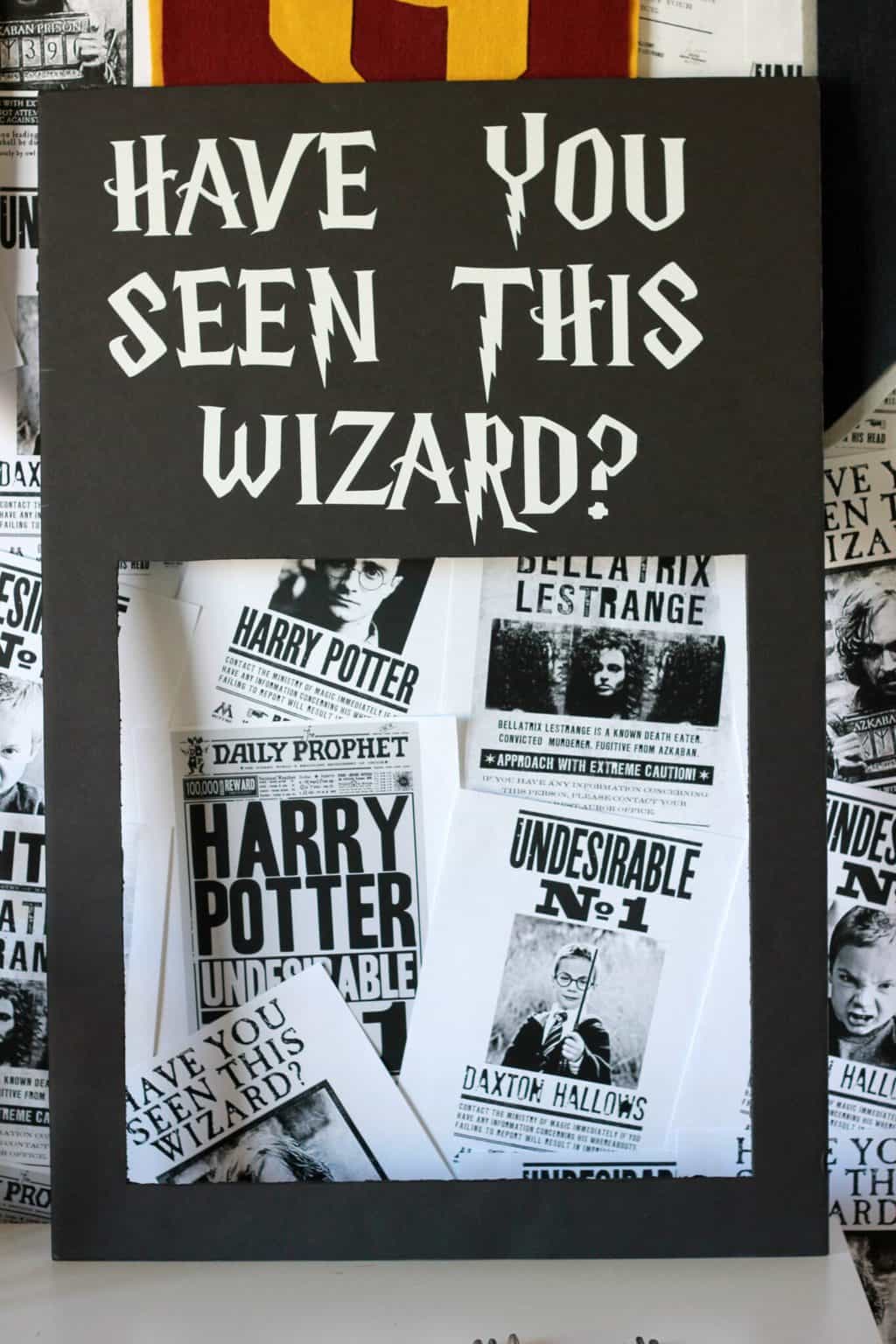 This post may contain affiliate links. I include these links to help you find specific products that are used in my recipes. If you purchase an item from the link on One Sweet Appetite, I will receive a small commission helping keep my recipes free for you.
One Sweet Appetite is a participant in the Amazon Services LLC Associates Program, an affiliate advertising program designed to provide a means for sites to earn advertising fees by advertising and linking to amazon.com
(Visited 9,818 times, 1 visits today)
28