This Banana French Toast combines the natural sweet flavor of overripe bananas with maple syrup for the perfect breakfast treat!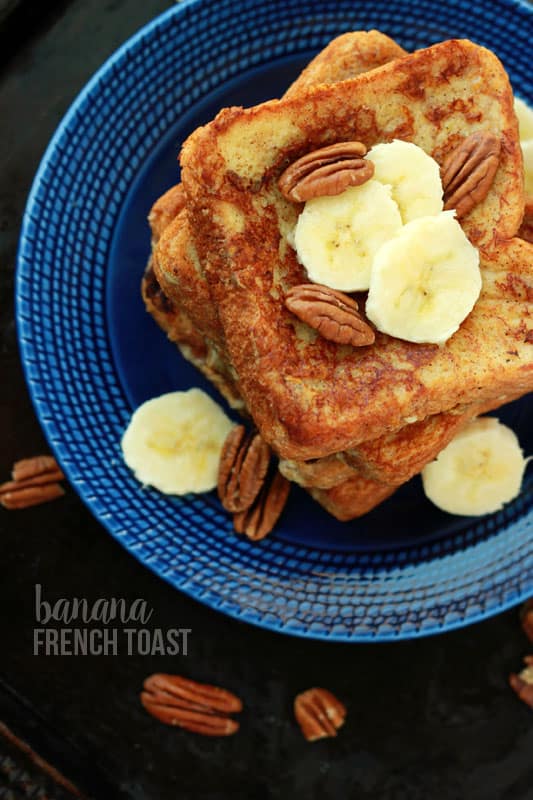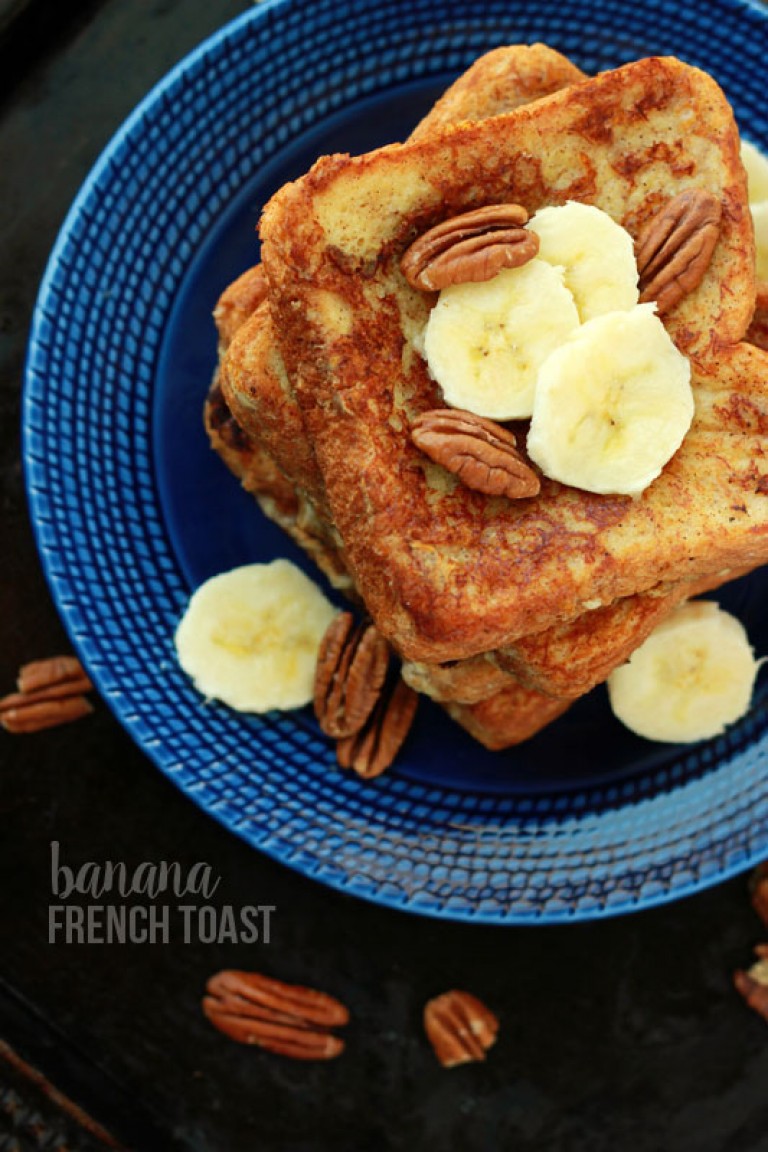 I'm pausing my holiday recipe posts today to share something incredible. A few weeks ago I realized I had a billion bananas in my freezer (best way to store the overripe ones before they go bad completely) AND a few on my counter. I dived right into my favorite banana bread recipe but was still trying to decide on a great way to creatively use the rest. It was right around this time that my little guy sleepily stumbled down the stairs and plopped down at the table.
"What's for breakfast?"
Breakfast! Duh. It's an easy way to impliment new flavors and since I already have pancakes and waffles it only made sense to move on to the next best thing, French Toast! I dug into my archives and used my Pumpkin French Toast for inspiration. A few tweeks later and this amazing sweet dish was born!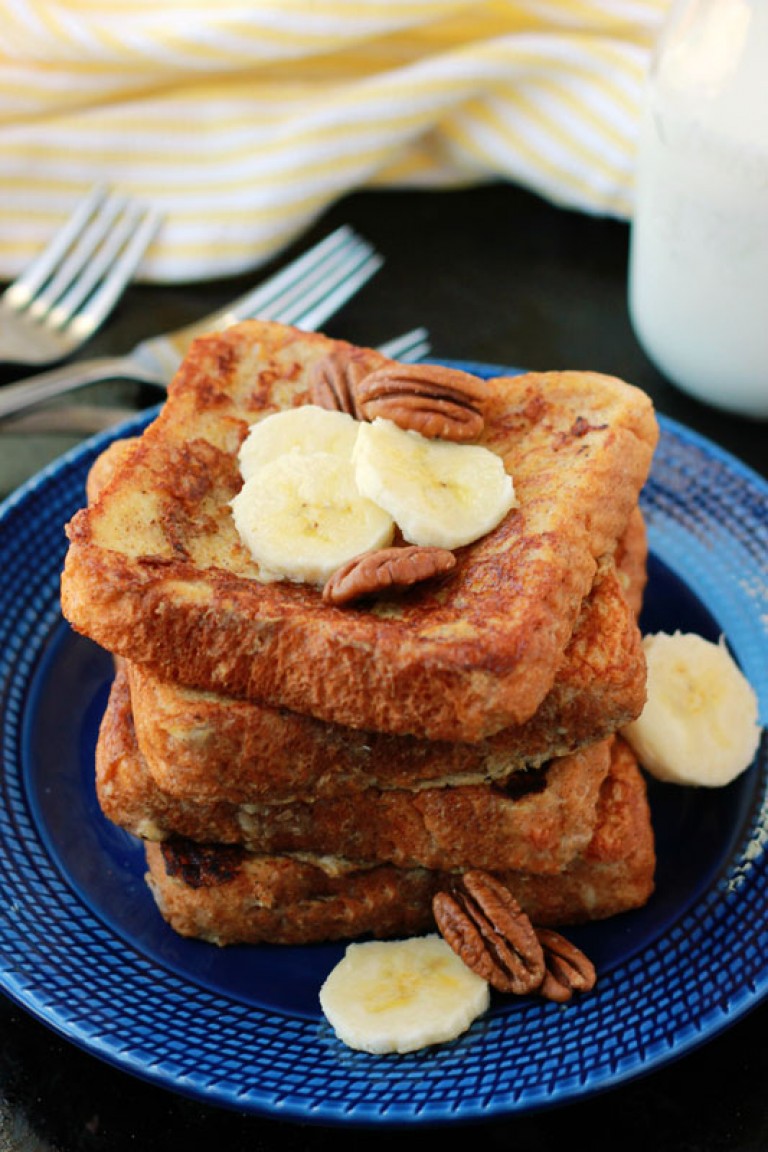 We give this recipe five stars. My son gobbled his down and requested this be added to our "never-ever forget how to make this" recipe list. It is amazing all on it's own but I really suggest you top it with some of this Easy Buttermilk Syrup or candied pecans!
Sweet Banana French Toast
Ingredients
3

large eggs

1/2

cup

heavy cream

1

tablespoon

honey

1/4

cup

ripe bananas

smashed

1

teaspoon

vanilla

1

teaspoon

cinnamon

8

slices

thick sliced bread
Instructions
Whisk the eggs, cream, honey, banana, vanilla, and cinnamon in a small bowl that is wide enough to dip your bread. Set aside.

Melt a little butter in a large skillet over medium heat.

Dip the bread into your egg mixture and place in your skillet. Cook until both sides are golden brown.
Oh, and did I mention that it's National French Toast day?? I'm super excited to share some of these amazing recipes from my Food Blogger friends! This list is A-MAZ-ING so be ready to stop some serious stomach pangs.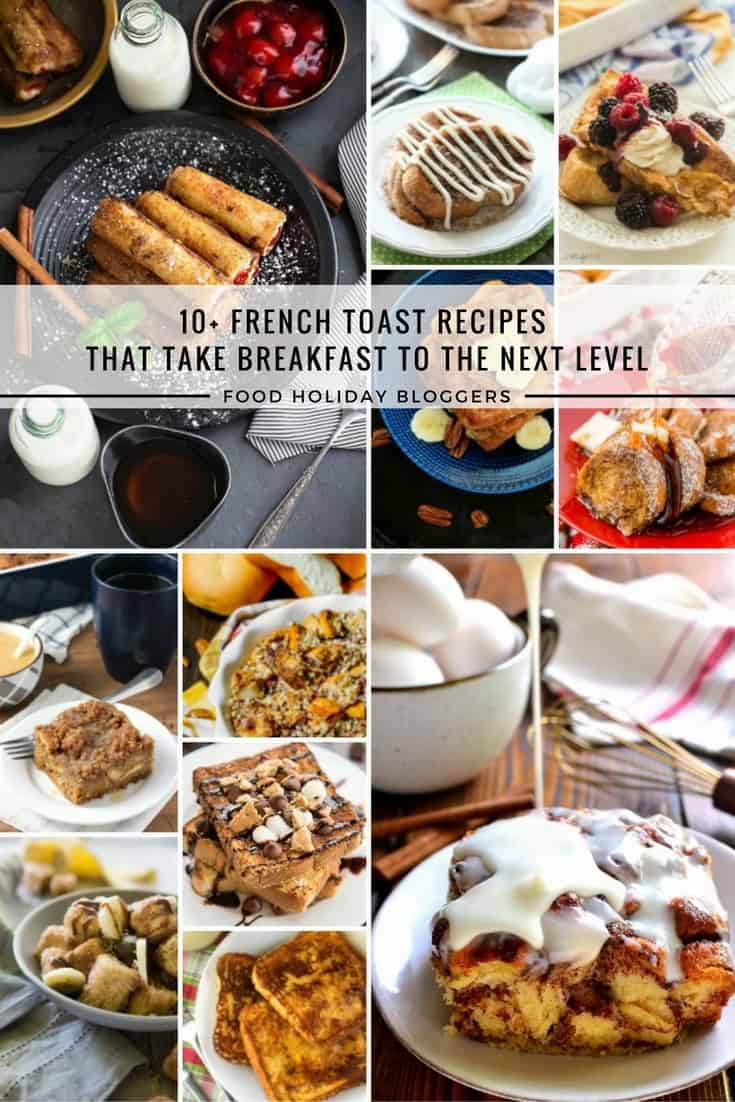 This post may contain affiliate links. I include these links to help you find specific products that are used in my recipes. If you purchase an item from the link on One Sweet Appetite, I will receive a small commission helping keep my recipes free for you.
One Sweet Appetite is a participant in the Amazon Services LLC Associates Program, an affiliate advertising program designed to provide a means for sites to earn advertising fees by advertising and linking to amazon.com
(Visited 4,674 times, 1 visits today)
15