30+ Camping Recipes you need to make this summer! These recipes are the perfect way to fill you camping menu!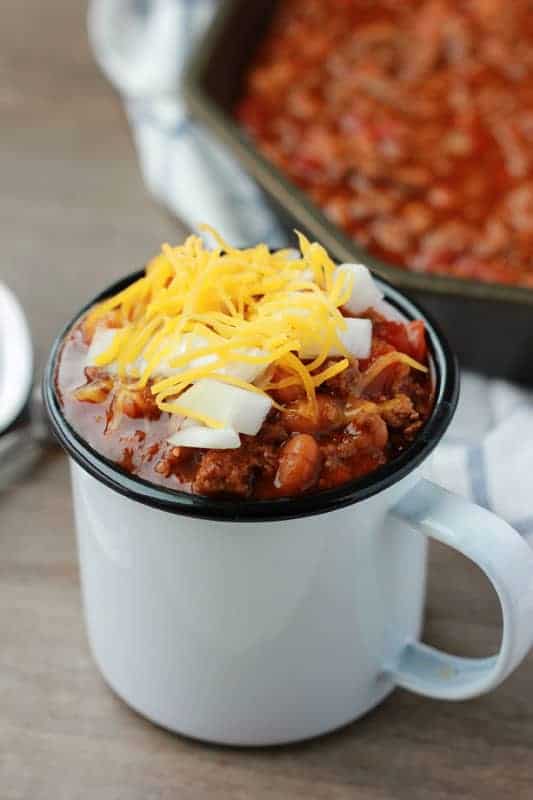 This list is heavily inspired by my own camping experiences. Camping is one of our all time favorite activities as a family. Which means I am always on the hunt for good camping recipes to add to my menu.
We tried every single recipe shared below. Making sure that these all lived up to a couple of things:
They were super easy.
The recipe traveled well.
And they tasted amazing!
I am happy to report that each recipe has passed the very picky eater test (anyone else have a kid??) and husband belly filling test! Most of them can even be prepped before you leave which leaves you with less stress once you are at the campsite and more time to make memories!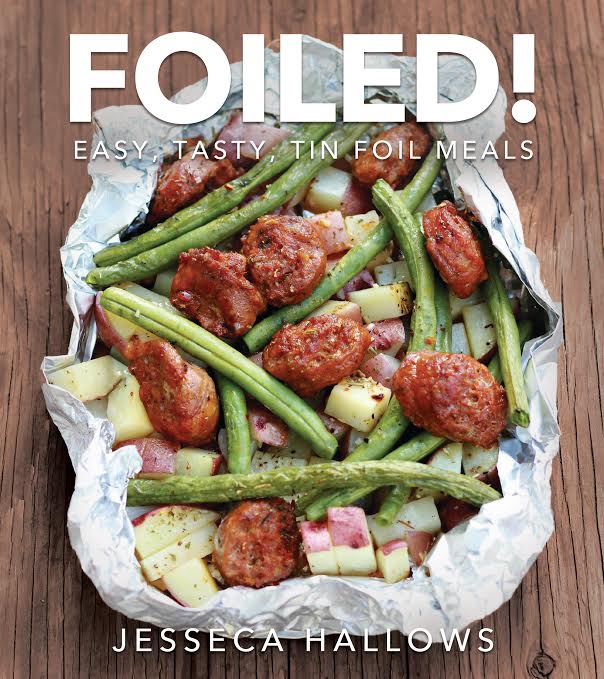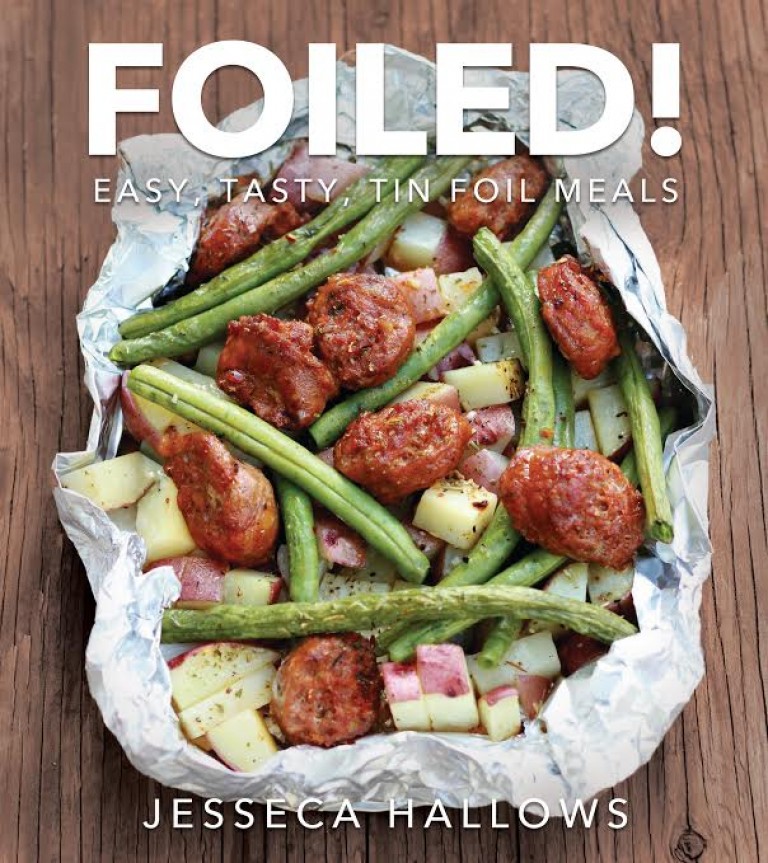 Don't forget to pick up a copy of my first cookbook! Foiled! Easy, Tasty, Tin Foil Meals is loaded with amazing tin foil meal ideas! You can find everything from breakfast tin foil recipes to dinner AND dessert tin foil recipes! My personal favorite? The Spicy Coconut Shrimp Tin Foil Dinner!
Before we get started I want to share one important tip again.
Get all of your prep-work done at home.
Trust me.
It is much easier to just have things ready to go when you are out enjoying your vacation.  You do not want to fuss over cutting potatoes or slicing up your chicken.
OK. Are you ready to get this party started? Browse the selection below and click the recipe name to go to the post! Happy Camping!
30+ Camping Recipes you need to make this summer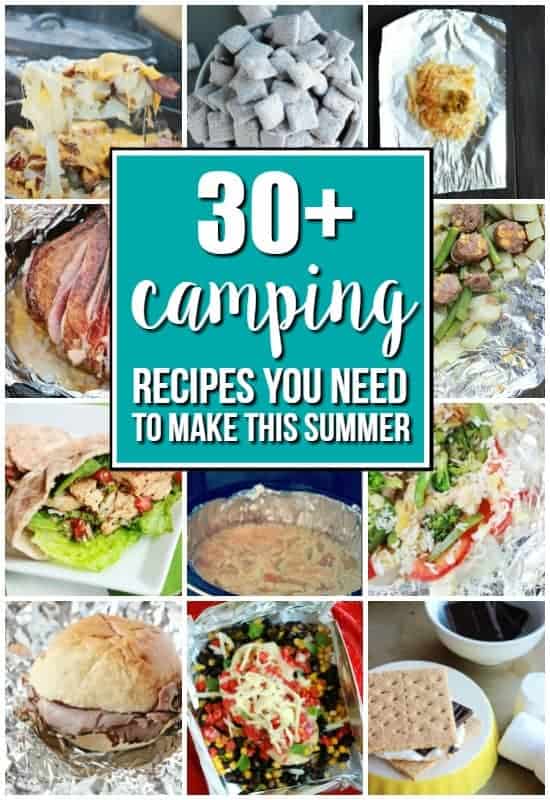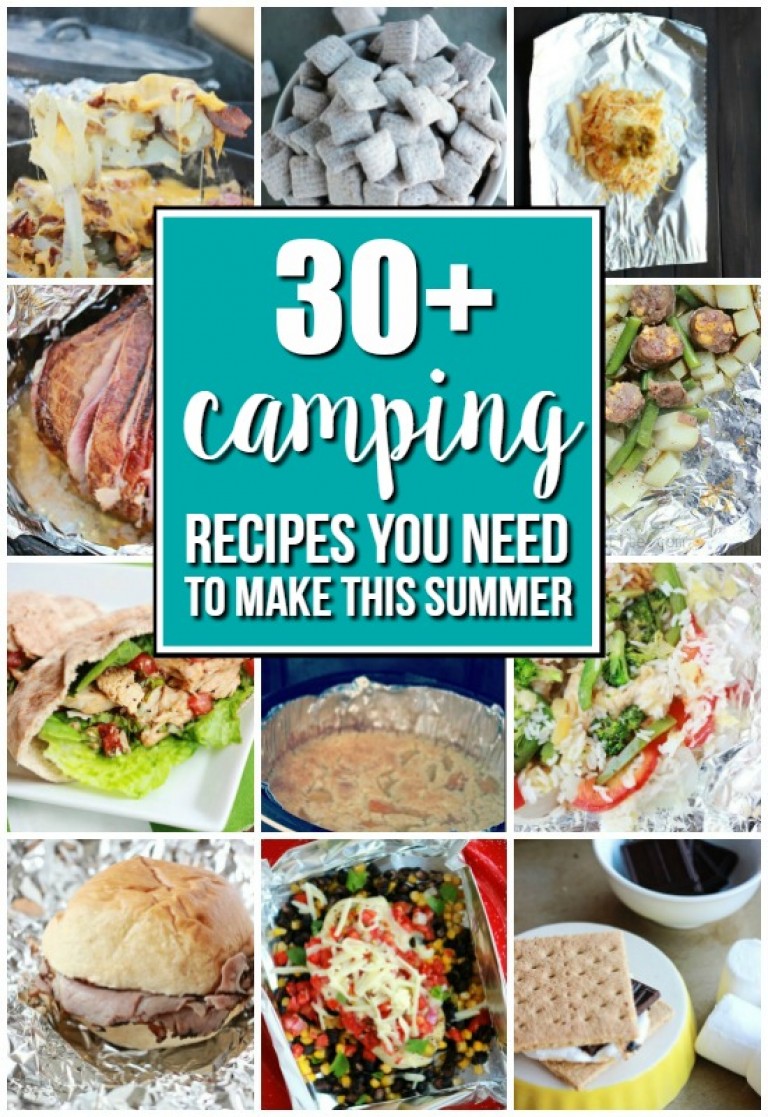 BREAKFAST IDEAS:
Blueberry muffins
Cereal Clusters
Fried Scones
Cinnamon yogurt fruit dip
Cold brew coffee 
Sweet potato breakfast hash 
Pumpkin Pie Granola  
Buttermilk pancakes 
Cornmeal Pancakes 
Banana bread granola
Brown sugar oatmeal bars
Breakfast casserole
Three ingredient sausage gravy
Peanut butter and jelly granola bars
Vanilla Granola
Easy Breakfast Sandwich 
Breakfast burritos
Lemon poppy seed muffins
DINNER IDEAS:
Homemade BBQ Sauce
Cilantro lime chicken skewers 
Hummus
Baked bean chili 
Margarita Chicken
Cucumber Greek Salad
Spicy coconut shrimp tin foil dinner
Chicken Caesar pasta salad
Taco Dip
Southwestern chicken tin foil dinner
Taco Stuffed Peppers
Chicken caprese pasta salad
Muddy Buddies
Taco Pizza
Chili Dogs
Tuna Salad
Easy Chicken Kabobs
Italian chicken pita
Homemade fruit roll ups
Cheese stuffed burgers
Chicken taquitos
Campfire sandwich
Hawaiian Stack tin foil dinner
Meatball sandwich
Italian sausage tin foil dinner
Tin foil chicken fajitas
Tomato pasta salad
If you're looking for some great inspiration on what kind of meals to add to your camping menu make sure to check out my cookbook! Foiled! Easy, Tasty, Tin Foil Meals is packed with great ideas from breakfast to desserts! Give me a shout out on social media if you give any of them a try! I'd love to feature you and your cooking adventures!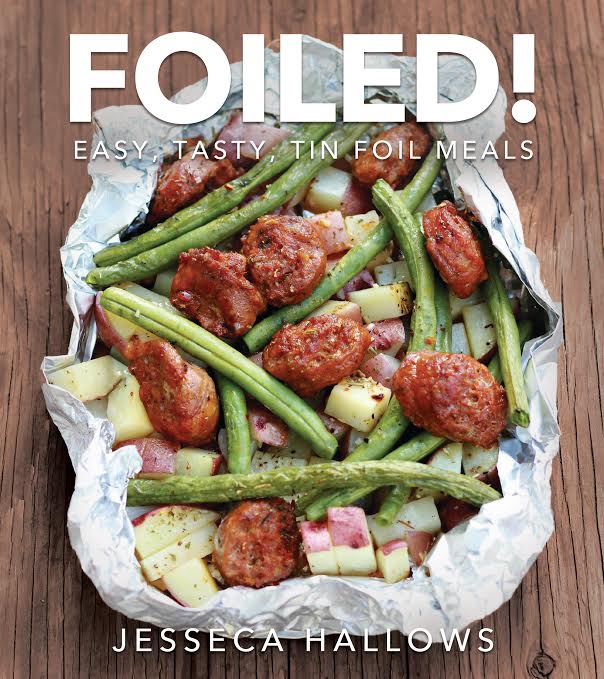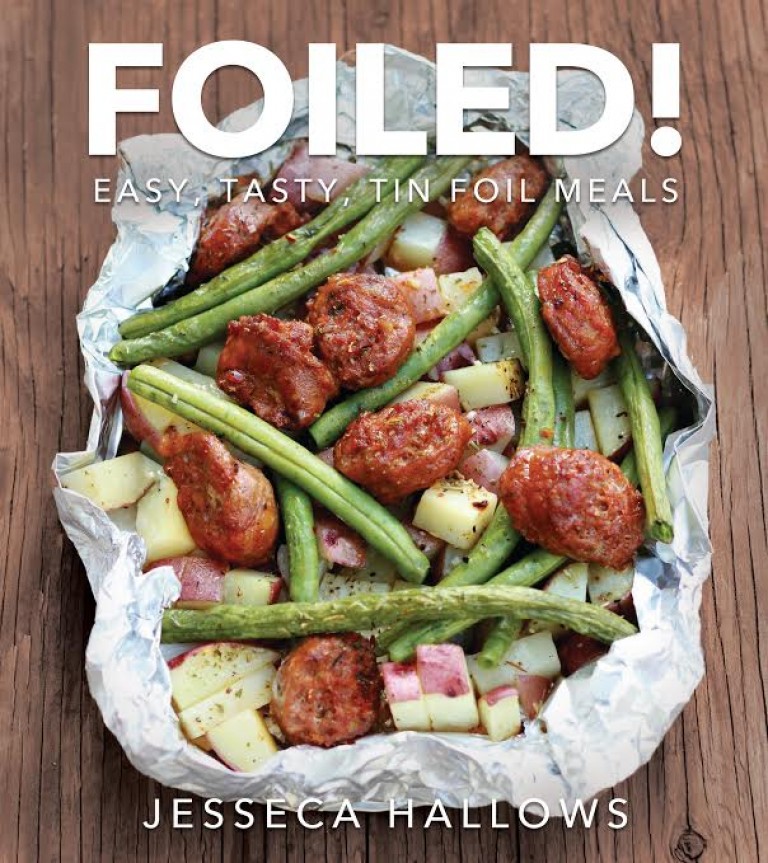 (Visited 198,193 times, 3 visits today)
625