This post was updated on by Jesseca
Korean Cucumber Salad. Bring a fun new flavor to your cucumbers and enjoy this easy vegetable side dish!
Thank you to my friends at pompeian for sponsoring this post. #trendinginthekitchen #ad
We are veggie obsessed.
This is the very first year that we managed to plant and grow all of our own veggies.
Pretty neat, huh?
It is the end of the season which means we are looking for new and exciting ways to serve our harvest.
Side dishes are the main focus. Our new favorite?
Korean Cucumber Salad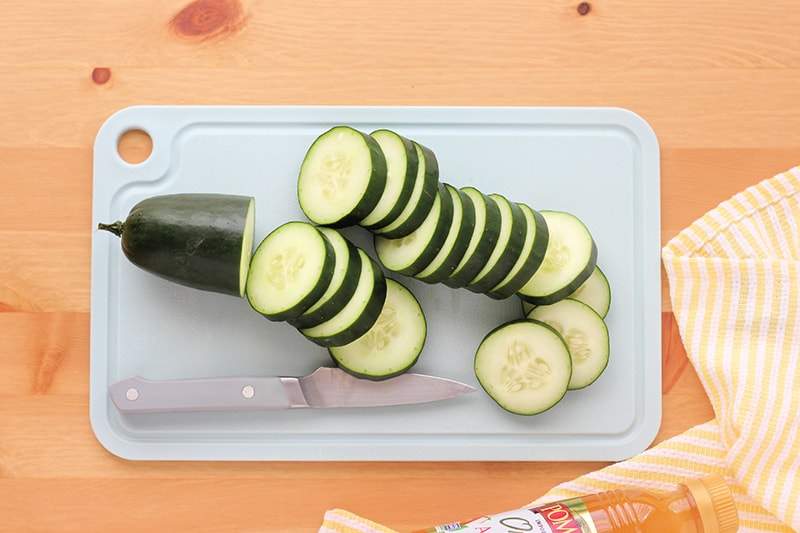 This dish brings a new and bold flavor to the easy going veggie.
My favorite thing about cucumbers is that they really do blend well to almost any seasoning. I added a dash of Korean soy sauce, sesame seeds, and Pompeian Organic Apple Cider Vinegar. The flavors combined to give us a killer new family favorite.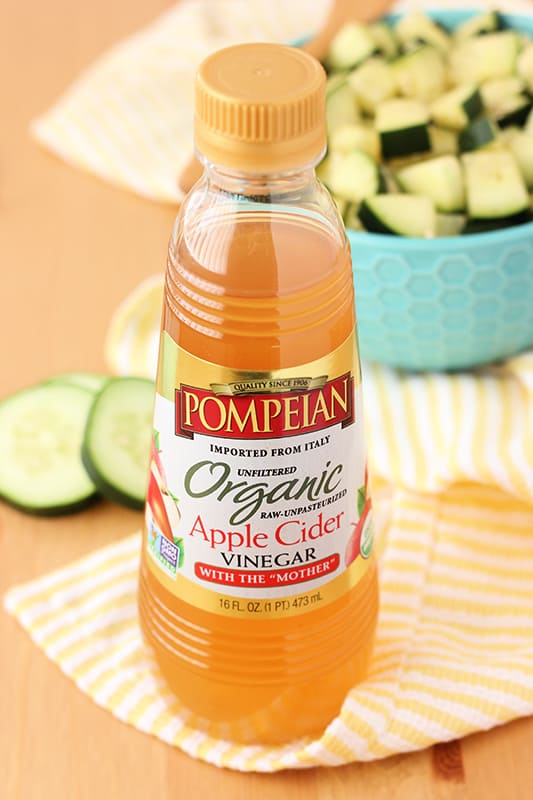 Typically Korean dishes call for rice vinegar. I did not have any on hand but luckily Pompeian's Apple Cider Vinegar is an easy substitute.
Pompeian's first apple cider vinegar is the result of the natural fermentation of organic apples produced in the Emilia Romagna region of Italy. Pompeian does not filter or pasteurize this vinegar in order to maintain its natural and genuine benefits, and to preserve the presence of the "mother" in the product, which is desired for its many health benefits and is a good addition to your daily diet.
Quick walk-through:
Dice your veggies.
Mix all of the ingredients.
Enjoy!
Like this recipe? You will love my Cucumber Greek Salad, Ratatouille, and Veggie Lo Mein!
Korean Cucumber Salad
Ingredients
1 large cucumber
2 Tablespoons Pompeian Organic Apple Cider Vinegar
1 Tablespoon Korean Soy Sauce
1 Tablespoon sugar
1/4 teaspoon chili powder
1 teaspoon sesame seeds
Instructions
Clean and dice your cucumber.
Combine the remaining ingredients in a separate bowl. Drizzle over the cucumbers and toss to coat. Serve immediately. 
Recommended Products
As an Amazon Associate and member of other affiliate programs, I earn from qualifying purchases.
(Visited 244 times, 2 visits today)
2