This easy tutorial gives you a quick guide on how to fill a cupcake! Remove the center and add jams, fruit sauces, chocolate, or more!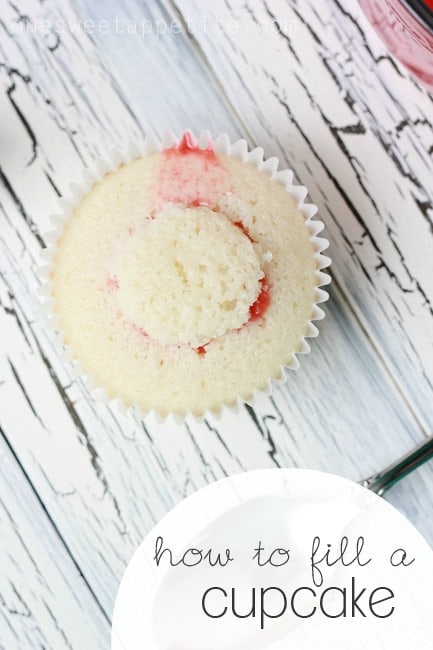 Is there anything better than a fresh baked cupcake?
They are easily one of my favorite desserts to make because the flavor combinations are endless and they always look incredibly gorgeous with the pipped icing.
While I'm always happy with a plain ol' vanilla or chocolate the one thing that can take your flavor from basic to gourmet is a good filling.
I used to use a paring knife to cut a dome shape out of each tiny treat which was a fairly basic technique.
It does not take too long but I was ending up with uneven sizes.
Since I needed at least a tablespoon of filling in each one for consistent flavor I decided to test a couple of other techniques. You are going to be surprised at the easy way I swear by, so why don't we get started?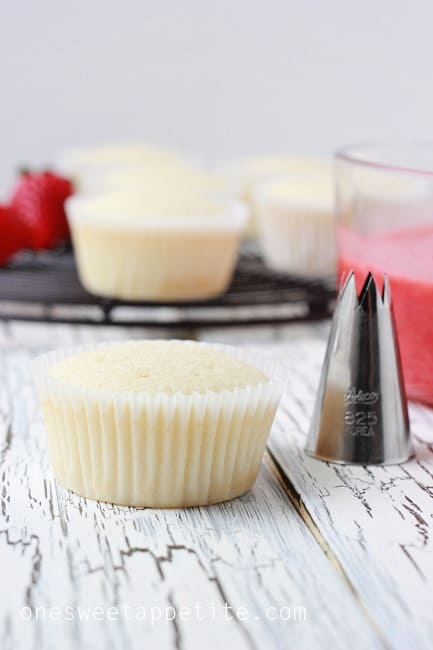 Step by Step Instructions:
Start with your cupcake, filling, and the surprise helper in this adventure… A piping tip (affiliate).
I like to use a fairly large one to get a decent sized hole.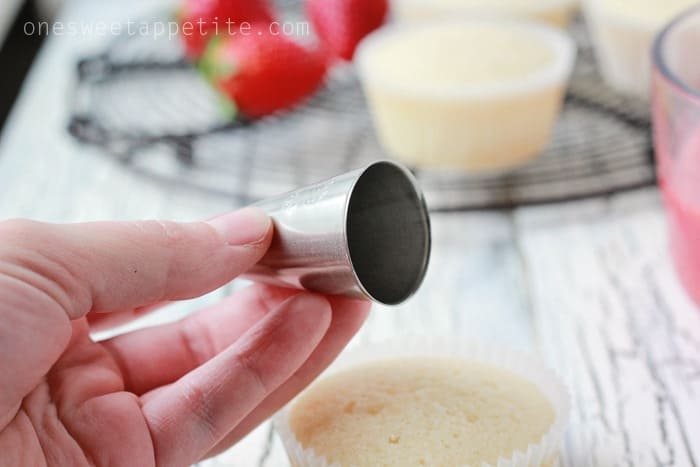 How do you cut the center out of a cupcake?
I used an Ateco 825 (affiliate) which has a large base.
THAT is what you are going to want. The bigger the better. That will determine the size of our cupcake center giving you lots of room for fillings.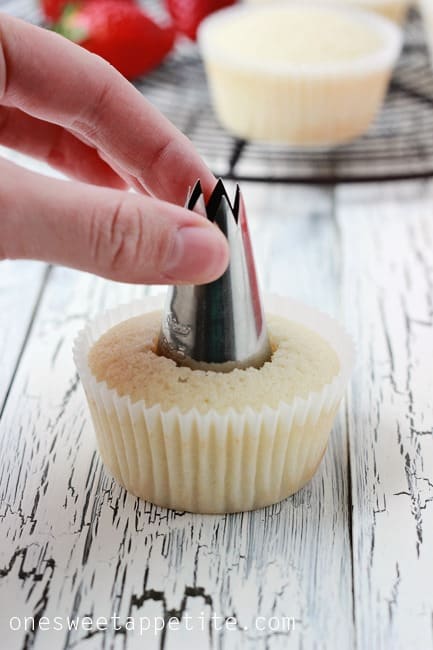 Place the back of the tip onto your cupcake and twist it down until you think you are at the middle.
Twist back up and you should end up with this…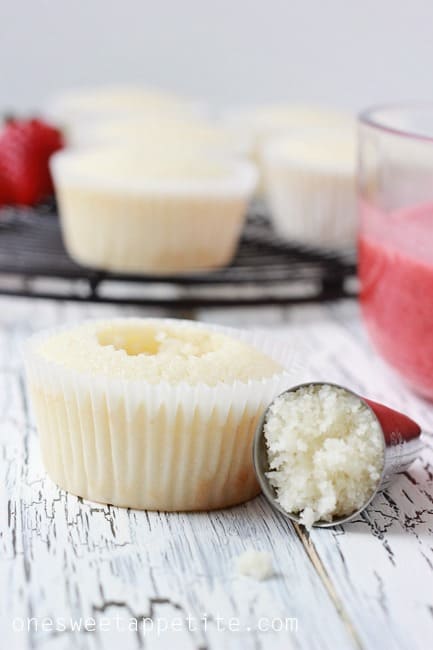 A hole in your cupcake and the top in your piping tip. Give it a few small taps on the table and the top of your cupcake should fall out. Do not throw it out! We will need that in just a second.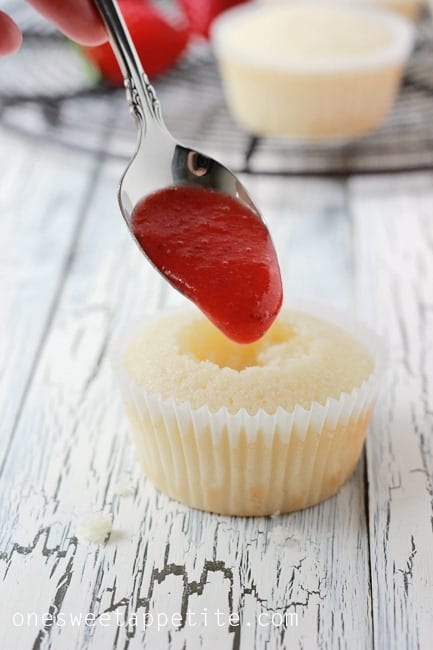 Use a spoon to fill your cupcake with whatever filing you desire. I used strawberry champagne filing for this one.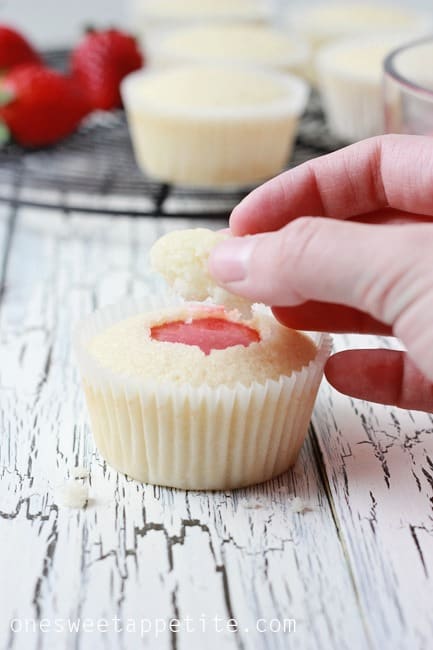 You can either leave the top off or place it back on. I am a fan of the second option. It leaves a cleaner finish for adding your frosting.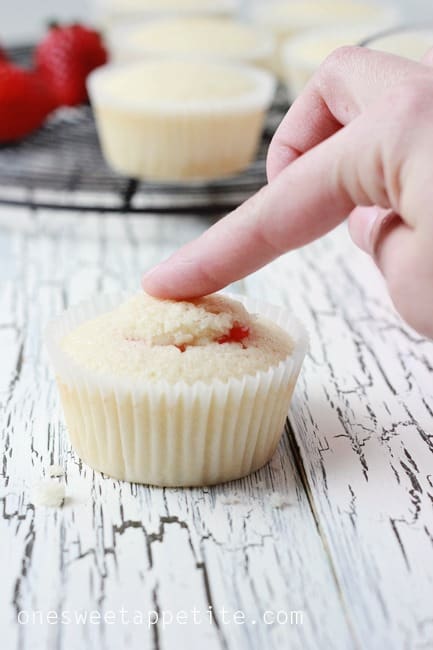 Like this tutorial? Give it a try with my Strawberry Champagne Cupcakes, Butterbeer Cupcakes, and Mocha Cupcakes!
So now that you have seen it from start to finish… What do you think? Not too hard, right? Using this method I can fill 12 cupcakes in about five minutes.
It is so quick and leaves you with a nice clean looking cake.