Summer is almost over but that doesn't mean I can't sneak in just one more frozen treat with these easy Pineapple Pops!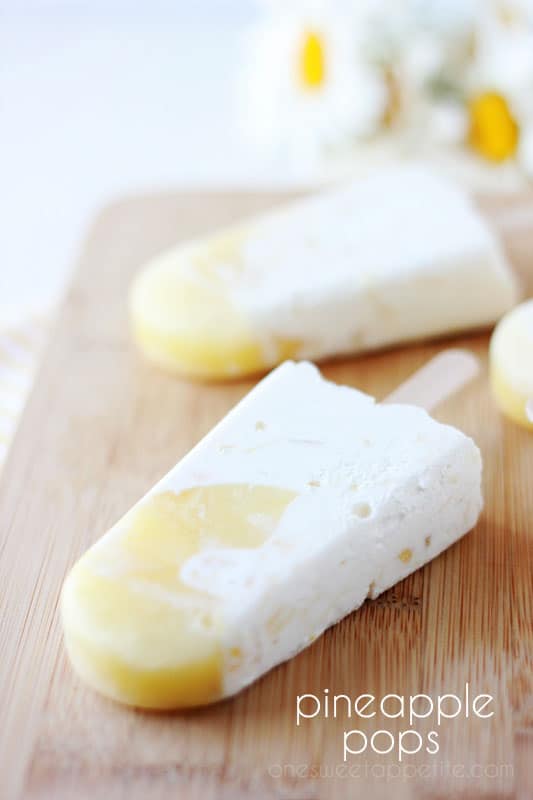 I'm not even really sure how these came to be. It was sort of just one of those days when we needed something to help keep us cool. I opened the fridge and pantry, pulled out yogurt and canned pineapple, and got creative. Luckily I had my little helper in the kitchen who suggested the half pineapple slice directly in the Popsicle mold. It gave these a fun tropical look and the extra frozen pineapple was delicious!
We just folded things together with a spatula, but next time I think we might combine the ingredients directly into the blender and give it a whirl. That way there wont be bits of pineapple floating around. My six year old loved them, but I prefer a much smoother pop. Either way I think you'll end up with a delicious treat that isn't too unhealthy!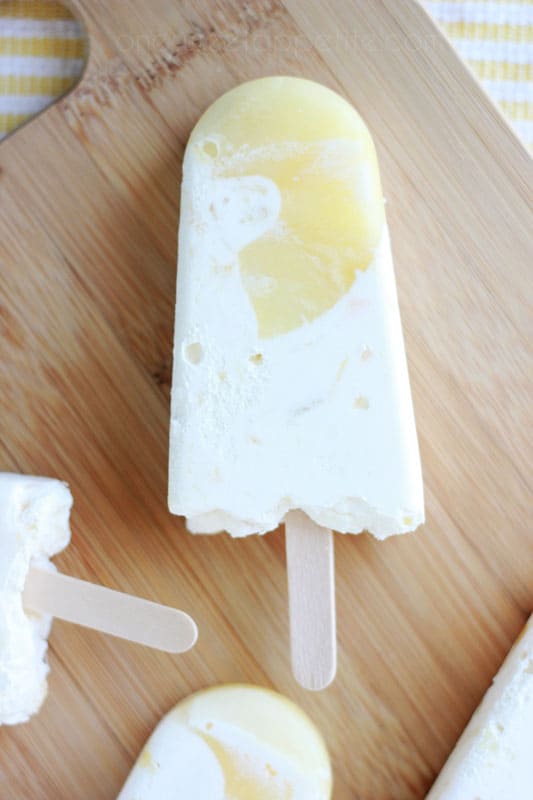 Related Recipes: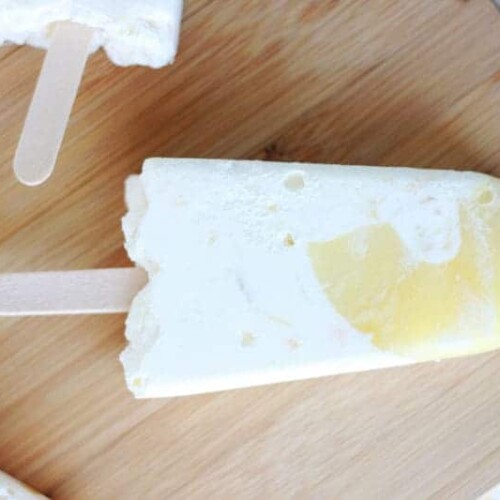 Pineapple Pops
Ingredients
1 cup Greek Yogurt
2 tablespoons honey
1 (8 oz) can crushed pineapple do not drain juice
juice of 1/2 lime
1/2 teaspoon coconut extract optional
Instructions
Mix together the yogurt and honey until incorporated. Fold in the crushed pineapple, lime juice, and coconut extract.

Place into your popsicle molds. Freezer for 30 minutes, insert popsicle sticks, and freeze an additional 2 hours or until solid.

*Add half of a pineapple slice into your mold before pouring in the base ingredients for a cute little added flair.
Nutrition
Serving: 1Servings
Reader Interactions