This Italian Sausage & Potato tin foil dinner has minimal ingredients and a flavor that is sure to please the entire family! Pair it with your favorite veggies and seasonings.
Of all of the tin foil dinners I've made for this series… This Italian sausage and potato it by far my favorite. I really think it has to do with the seasoning I used. When we were creating this recipe I really didn't have a specific direction I was headed. All I knew was that I wanted to use Italian sausage links and something green. I dug around in my pantry and discovered red potatoes, green beans, and fennel salt.
I've had the salt for a few months but really wasn't sure how or what to use it on. I got it as a little gift from a dinning experience and let it slip to the back of my seasoning supplies. Luckily my husband grabbed it and we both saw that it is apparently perfect for potatoes!
I feel like I should say that I'm not being compensated for this post in any way. I'm sure you can find another brand of fennel salt, like this one on amazon. I just happened to have this one on hand. It made such a difference and really added a punch of flavor. I probably will never eat roasted potatoes without it again!
I loved the green beans, but think next time I might add even more vegetables. Maybe some carrots or even asparagus! What would be your veggies of choice?
Italian Sausage and Potato Tin Foil Dinner
Ingredients
4 Italian sausage links, uncooked
8 red potatoes, washed
1 cup fresh green beans, ends cut
olive oil
fennel salt (or other seasonings)
Instructions
Start by dicing your potatoes into bite sized chunks.
Create four rectangles of heavy duty foil. Fold up the sides creating a 1 inch rim.
Spray your containers with cooking spray and divide the potatoes between them evenly. Top with your remaining ingredients. I like to slice the sausage beforehand, but you can leave it whole as well. Lightly drizzle your meal with olive oil and sprinkle with seasonings. Fold up the sides to create your packet.
OUTDOOR COOKING: Place your packets onto prepared coals. Cook for 30 minutes making sure to turn a few times.
AT HOME COOKING: Bake at 415 degrees for 30 minutes
https://onesweetappetite.com/2014/02/italian-sausage-potato-tin-foil-dinner/
One little tip I like to toss out there… Double up on your foil if you are planning on using it as the container or plate. If you're looking for some great inspiration on what kind of meals to add to your camping menu make sure to check out my cookbook! Foiled! Easy, Tasty, Tin Foil Meals is packed with great ideas from breakfast to desserts! Make sure to give me a shout out on social media if you give any of them a try! I'd love to feature you and your cooking adventures!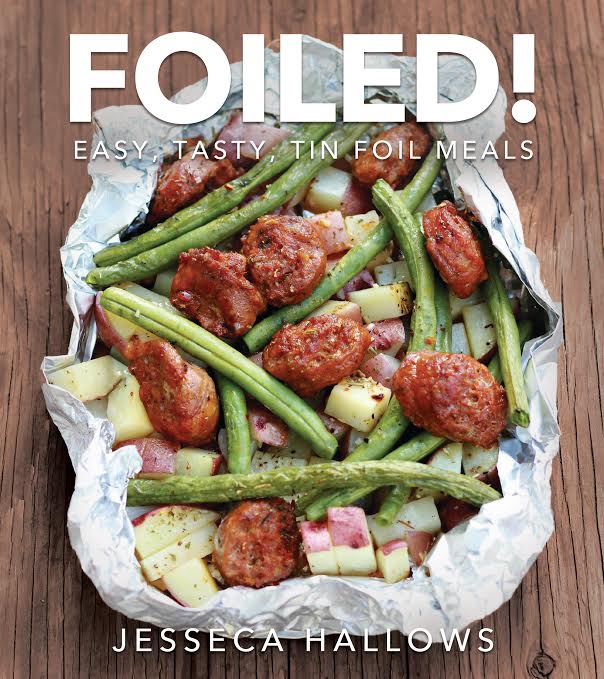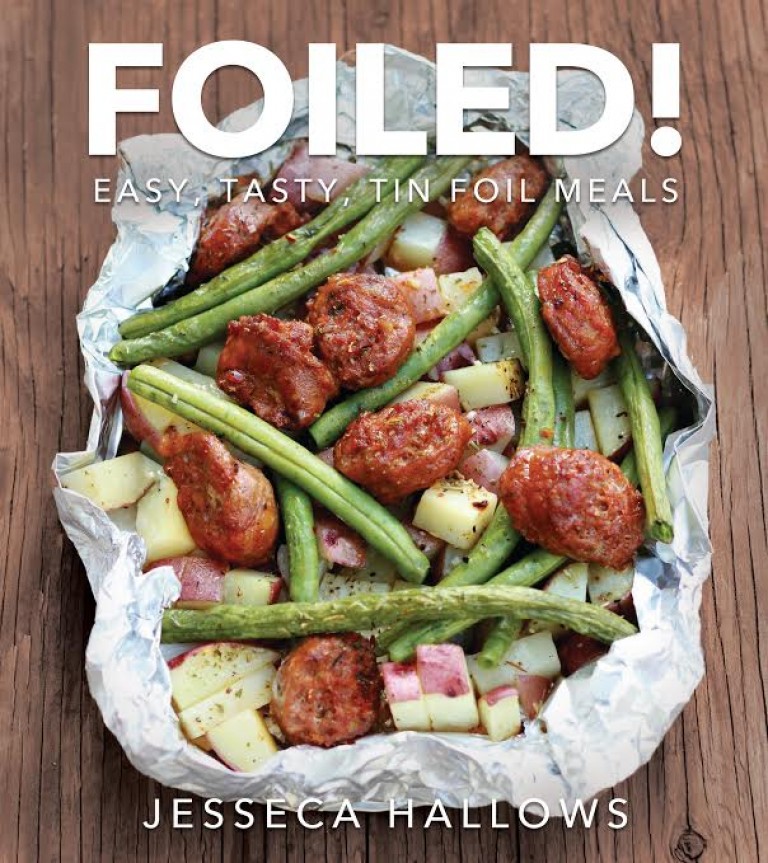 This post may contain affiliate links. I include these links to help you find specific products that are used in my recipes. If you purchase an item from the link on One Sweet Appetite, I will receive a small commission helping keep my recipes free for you.
One Sweet Appetite is a participant in the Amazon Services LLC Associates Program, an affiliate advertising program designed to provide a means for sites to earn advertising fees by advertising and linking to amazon.com

(Visited 76,919 times, 21 visits today)
72