FREE Summer printables! These fun printables are the perfect way to celebrate the end of school and beginning of summer!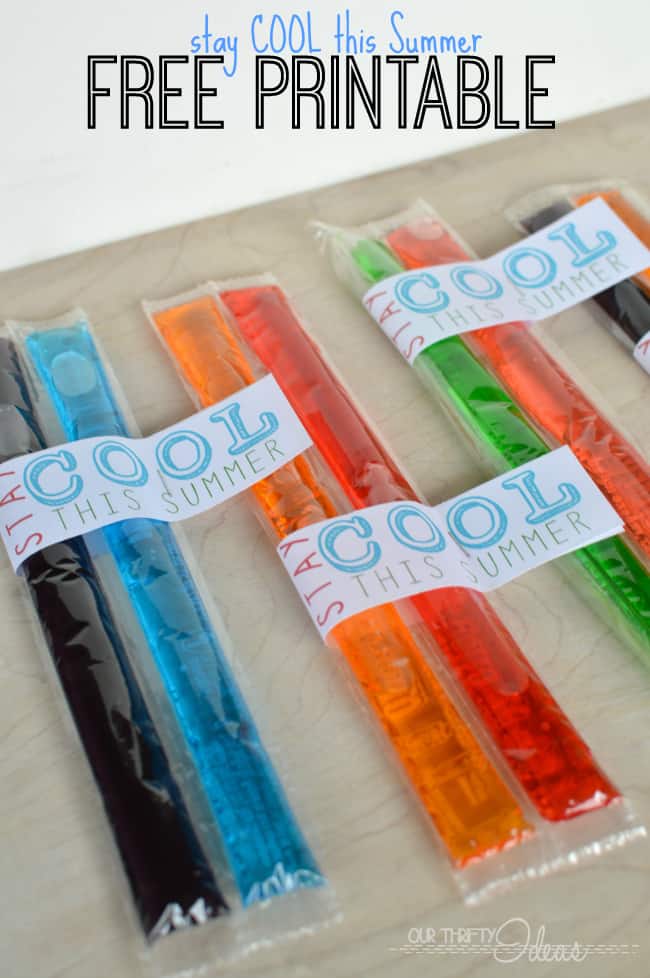 Hey all, I'm Vanessa from Our Thrifty Ideas.
I will be sharing a bunch of my ideas and free printables with you guys. Starting with today's printable – Stay COOL this Summer!
With the school year coming to a quick end for most, I have been sharing some great gift ideas that your kids can give to their friends. They have all been $1 or less and with just a quick attachment of a printable it makes it a little extra special. I saved one of my favorites to share with you guys.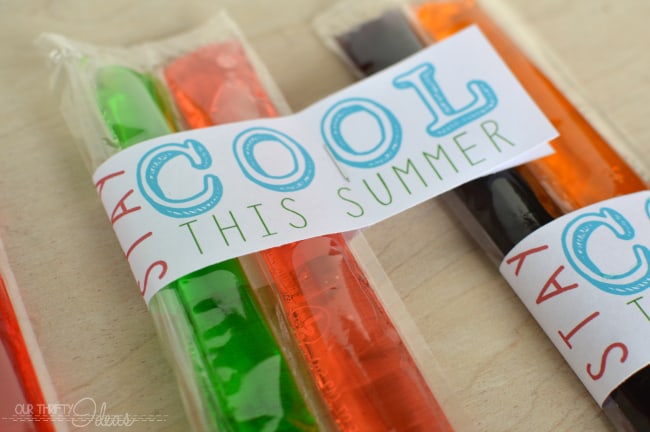 You can use any style of popsicles, but I love the otter pops best because you can give them as a liquid and the kids can take them home to freeze them.
That way you don't have to worry about keeping them cold or having them melt before they are given out. It's also super easy to fold the printable across 2 of them and staple in place. A quick and cheap gift in just seconds.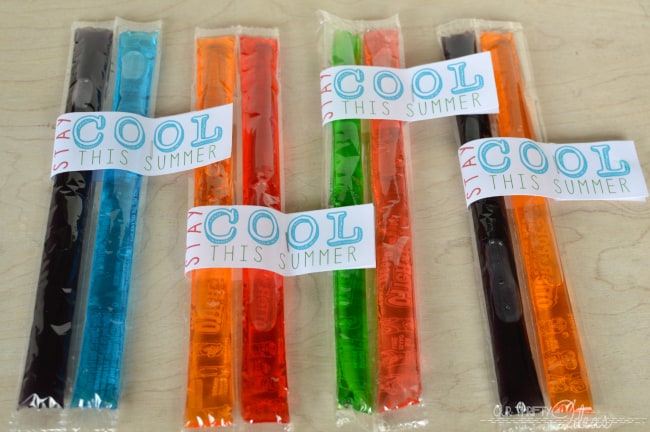 You can also use this fun printable as a party favor or a treat at an end of the school year party.
I know so many kids that would love to be invited to a neighborhood or friends water party on the final day of the year, and then be given frozen popsicles with these cute tags attached to them. You and your kids would be the highlight of the Summer!
The printable comes with 7 on a page. You can download the printable over at Our Thrifty Ideas.
Would your kids enjoy giving this as a gift to their friends?
Make sure to check out a few of the other printables and Summer ideas I have shared on my blog.
Summer break ideas\printables | Watermelon limeade mini popsicles | Summer water bottle labels printable