This easy Breakfast Smoothie recipe combines the delicious flavors of chocolate and peanut butter and is the perfect sweet protein packed way to start your day! his dreamy concoction fuses the rich decadence of chocolate with the nutty charm of peanut butter to create a velvety dance of flavors on your taste buds.
This smoothie is filling all on it's own, but also is great served with other breakfast favorites like scrambled eggs, waffles, and egg sandwiches!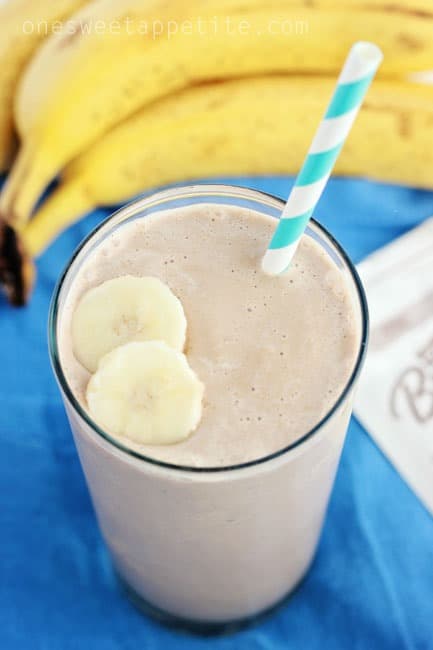 Why You'll Love This Chocolate Peanut Butter Smoothie
Quick and Easy: Within minutes you have a filling and delicious smoothie.
Minimal Ingredients: 5-ingredients is all you need.
Kid Approved: Our kid LOVES this simple smoothie.
Full disclosure, this recipe started out, years and years ago, as a sponsored post. Carnation reached out and asked me to use their powdered mix in a recipe, and I willingly obliged. My husband grew up on the chocolate breakfast drink and is a big fan. It was a no-brainer.
Turns out, Carnation instant breakfast adds the PERFECT chocolate flavor to a smoothie with the filling bonus of added protein. With all of the added ingredients you can end up with up to 20 grams of protein in one smoothie. That means it keeps you full until lunchtime, no problem! Pair that with creamy peanut butter and a ripe banana for a dreamy flavor combination.
Breakfast Smoothie Ingredients
This recipe is simple. It has minimal ingredients and packs a bold flavor punch. Chocolate, banana, and peanut butter are a flavor combination made in heaven. Here is what you need to whip up this peanut butter breakfast smoothie:
Milk: Pick your favorite. We make this with almond, coconut, or dairy milk with great success.
Peanut Butter: Creamy peanut butter will blend the easiest with all of the ingredients. It adds a lovely Reese's flavor finish that is out of this world!
Carnation Instant Breakfast: Here is the skinny, we use Carnation because that is what we have on hand. You can definitely swap this for chocolate protein powder. Use whatever works best for you.
Banana: I like to freeze my bananas when they get nice and ripe. Frozen bananas add a creamy texture and slight sweetness that cannot be beat!
Ice: Just a touch to give this smoothie a milkshake consistency.
Helpful Tools
Blender: I really love my Belndtec (affiliate) but lately lean more towards my Magic Bullet (affiliate).
Straws: These wider straws (affiliate) are a game changer in the smoothie game. No more thick smoothie stuck halfway up the straw!
Reusable Smoothie Cups: Can you really have too many cups? This set of mason jar cups (affiliate) is our new favorite. Not only do they come with lids and straws, but they are the perfect cup holder size.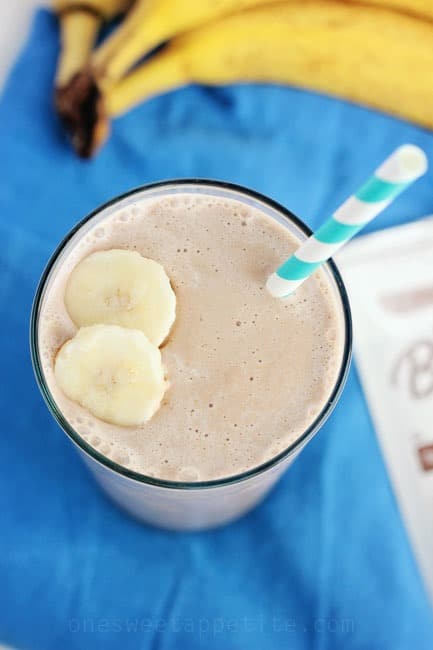 Recipe Notes:
Can I use any type of milk for the smoothie?
Yes, you can use any type of milk you prefer, such as cow's milk, almond milk, soy milk, or oat milk.
How ripe should the banana be?
The banana should be ripe with brown spots, as it will provide a sweeter flavor and blend better in the smoothie.
Can the carnation be substituted with something healthier?
Yes, you can substitute the carnation instant breakfast with one scoop of chocolate protein powder.
Can I add other ingredients like chia seeds or flaxseeds?
Yes, you can customize the smoothie by adding chia seeds, flaxseeds, or other ingredients you enjoy. These additions can boost the nutritional value of the smoothie.
What are the best smoothie making tips?
Layer the wet ingredients into the blender first and the frozen last. This helps use the power of the blender to fully blend the ingredients without the potential for it to seize.
No carnation? No problem! Use a scoop of your favorite chocolate protein powder in its place.
Try adding a spoonful of hemp hearts or chia seeds for a little boost of goodness.
Still Hungry? Follow One Sweet Appetite on Instagram, Pinterest, and Facebook!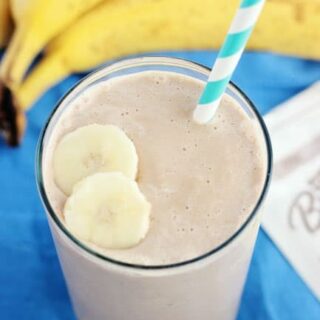 Chocolate Peanut Butter Breakfast Smoothie
This rich and creamy Chocolate Peanut Butter Breakfast Smoothie is made with only 5 simple ingredients and tastes incredible! Easy to make and even easier to customize with your favorite mix-ins. A great breakfast, snack or even dessert!
Ingredients
1 frozen banana
3/4 cup milk
1/4 cup creamy peanut butter
1/2 cup ice
1 packet Carnation Breakfast Essentials OR 1 scoop of chocolate protein powder
Instructions
Place all of the ingredients into your blender. Blend until smooth and enjoy!
Nutrition
Serving: 1Servings
More Smoothies To Try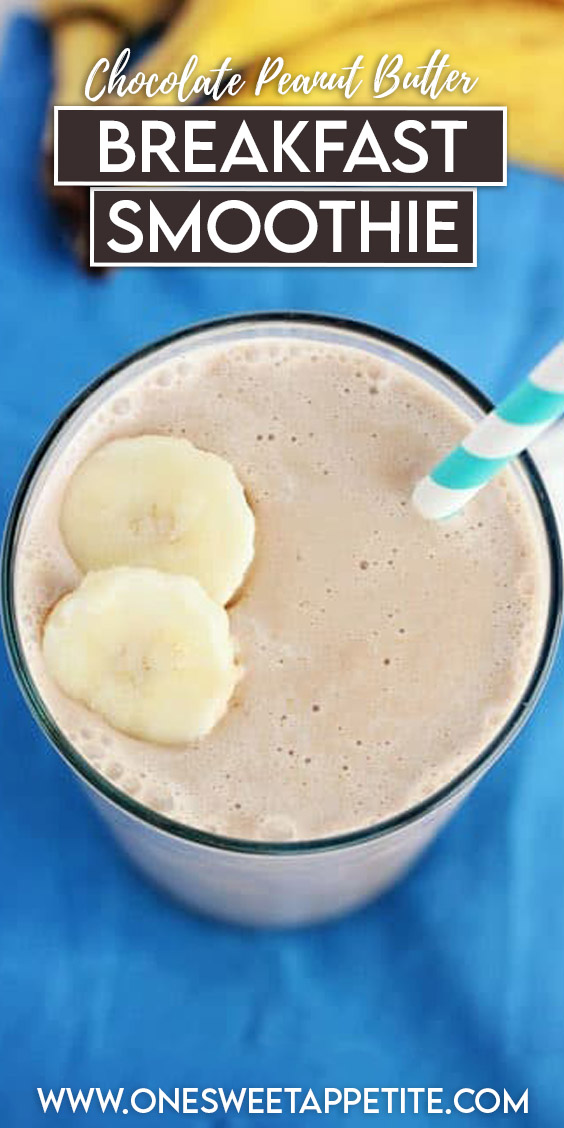 Reader Interactions