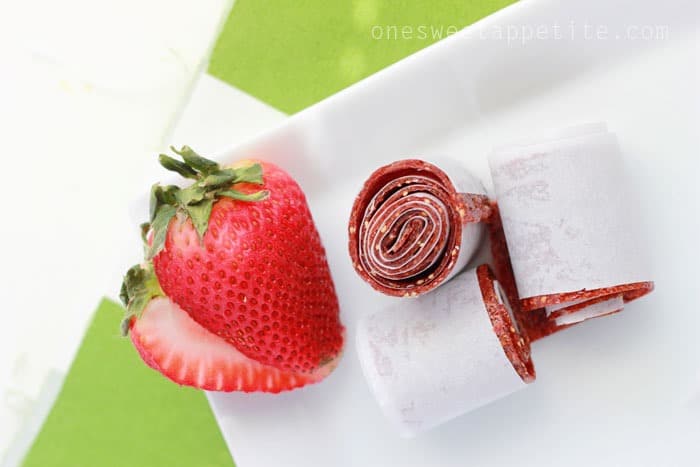 I am just loving all of the fun things you can do with a Blendtec! Making homemade fruit roll ups has been on my foodie bucket list for ages. I cringe whenever I look at the back label of a fruit snack box. I cant pronounce half of the ingredients and worry what those chewy treats are doing to my little guys teeth. Pureed fruit with a touch of honey sounds way more appealing. I absolutely adore this strawberry fruit roll up recipe, but most important of all… So does my five year old!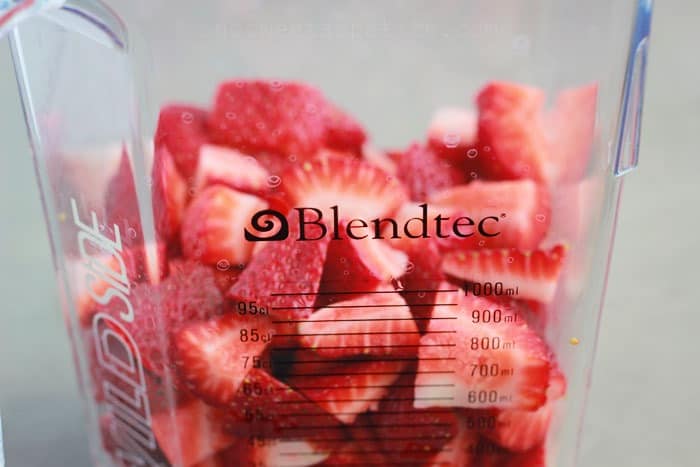 Two ingredients (maybe three if you decide to use extracts) and you have yourself a healthy snack and/or treat. I like to bust these out whenever I'm rewarding my little guy for good behavior. The added honey makes these a sweet goodie and the strawberries give him a good dose of vitamin C. He thinks he's getting the good stuff and I feel better about sneaking him an extra or two.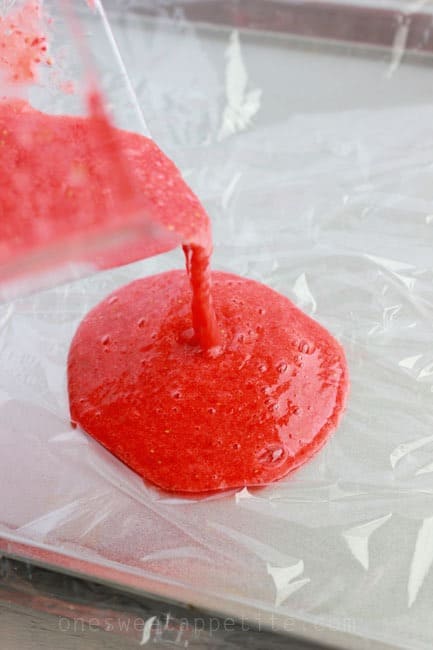 You really can't beat the process either. I based this recipe off of the one found over on Our Best Bites which tells you to keep them in the oven overnight (off) and flip it back on whenever you wake up. Check on it occasionally and try not to devour them all in one sitting.
I am always surprised at the power of my Blendtec. I mean, I've seen all of those Youtube video's that show it chopping up iPhone's and silly putty but it's a different experience when you are playing around with your own. I put all of the ingredients into the blender cup and literally turned it on for one minute. ONE MINUTE is all it took to puree the berries and incorporate the remaining ingredients. I love this machine.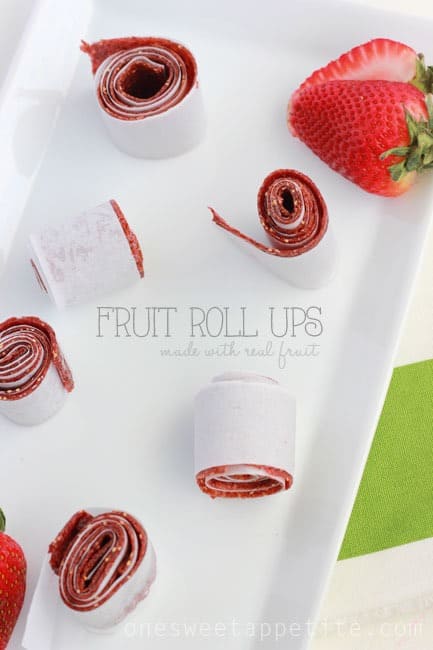 Strawberry Fruit Roll Up Recipe
Ingredients
3-4

cups

fresh strawberries

trimmed

1

tablespoon

honey

or more

1/2

teaspoon

coconut extract

optional
Instructions
Line a small baking tray with plastic wrap so it hangs over the edge a bit. Preheat your oven to it's lowest setting.

Puree all of your ingredients in your Blendtec or blender until combined. Spread into an even layer on your prepared pan.

Bake 6-8 hours or until your fruit is no longer sticky to the touch. I start checking mine around hour 4. Slice and roll.
I attached mine to strips of cut parchment and stuck them in the freezer. Whenever I pack a lunch or picnic I simply pull them out and add them to the bag.
(Visited 11,770 times, 1 visits today)
35