This post was updated on by Jesseca
Thank you Jif for sponsoring this post. Try the new Jif Bars so you can get Peanut Butter Happy too!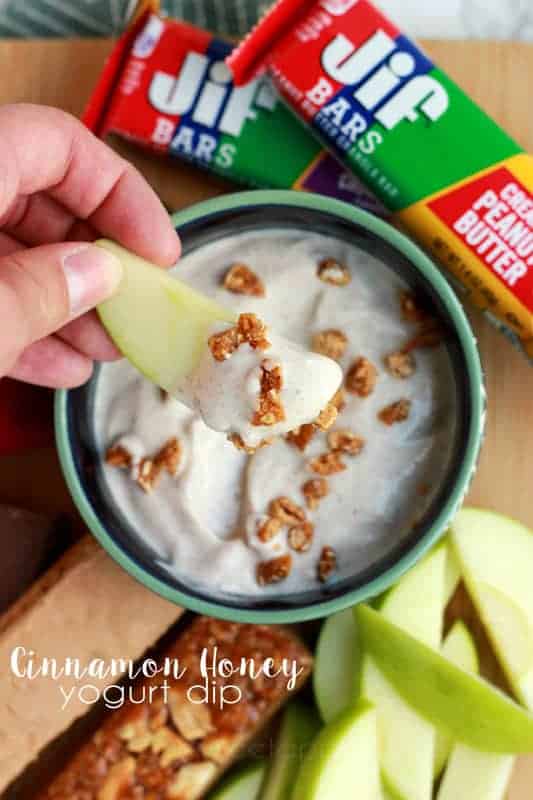 Can we take a second to talk about after school snacking and how I've been peanut butter happy lately? Peanut butter is our go-to when my little guy comes home from school starving. It seems like he never finishes his lunch (probably since I'm not there to constantly nag him to keep eating) and his belly is screaming for something to tide him over. Since we tend to eat dinner a little later I always reach for something on the healthier/filling side and PB is it.
So imagine my joy when I found out that Jif (our favorite peanut butter) came out with a new line of Jif Bars! Jif Bars are creamy, fresh roasted Jif peanut butter layers partnered with chewy, crunchy granola with about 7-8g of protein in each bar. Since they are individually wrapped it makes for easy on-the-go snacks that I can keep in my purse. We, as a family, suffer from a little thing I like to call hangry. Hunger induced anger guys… It's real and you always need to be prepared when it strikes.
We were chatting about the bars one day while at lunch and when my little guy got his meal I noticed they had a killer yogurt fruit dip. It had little chunks of granola which gave me an idea. Why not chop one of the bars we love so much and create an easy after school snack of my own? Thus this amazing fruit dip was born! The combination of the vanilla yogurt, honey, cinnamon, and peanut butter is dreamy. My son occasionally likes to skip the chunks of peanut butter goodness and use the bars as the dipper, but it's my favorite to stir chopped pieces in and use a tart apple as the spoon.



Since they are availible in grocery stores nation wide you can now enjoy the delicious taste of Jif® peanut butter in one of the three flavors of Jif™ Peanut Butter Granola Bars! The combination of creamy Jif® Peanut Butter with chewy granola delivers the flavors you and yours love. For an energizing snack before the gym or a quick snack on-the-go, Jif™ Bars are sure to make you peanut butter happy too!
Cinnamon Honey Yogurt Dip
Ingredients
1

individual container or 3/4 cup vanilla yogurt

regular or Greek

2

teaspoons

brown sugar

1/4

teaspoon

cinnamon

1-2

tablespoons

honey

1

crushed Jif bar

flavor of your choice
Instructions
Combine the first four ingredients in a small bowl. Crumble the Jiff bar pieces on top. Eat with a spoon or your favorite fruit.
(Visited 1,399 times, 1 visits today)
3