These Baked French Toast Sticks are brought to you by Honey Bunches of Oats. Summer vacation has started which means we have a lot of time on our hands. My six year old is over the moon excited for the warm weather, busy days filled with play, and friends who constantly seem to be in our home. We've already had a few sleepovers which means I'm always on the hunt for ways to fill those little belly's.
I always have Honey Bunches of Oats in my pantry so it was a no-brainier when they asked me to get creative with the product. Breakfast is the most important meal of the day so I figured I would start there! Baked French toast sticks are quick, easy, freezer friendly, and DELICIOUS. Especially when they have the delightful crunch on the outside provided by your favorite Honey Bunches of Oats flavor.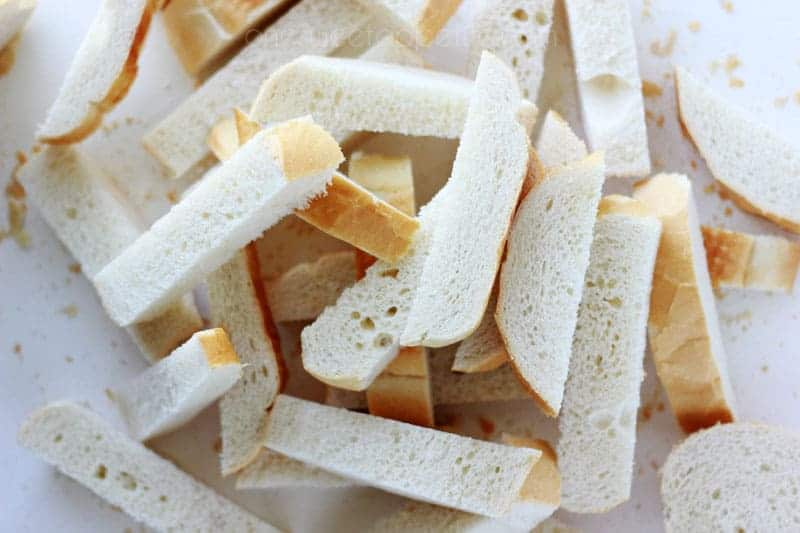 All of the magic starts with a loaf of bread. You want a good French bread that is at least a day old. The stale pieces soak up the custard base a little better which leads to a yummy morning treat. Once you've got them sliced into those cute fingers just set them aside and move to the next step.
The custard is an easy mixture of heavy cream, eggs, honey, cinnamon, and the surprise ingredient… Orange extract. Don't skip it. The citrus burst is refreshing but if you don't have any on hand you can substitute for vanilla.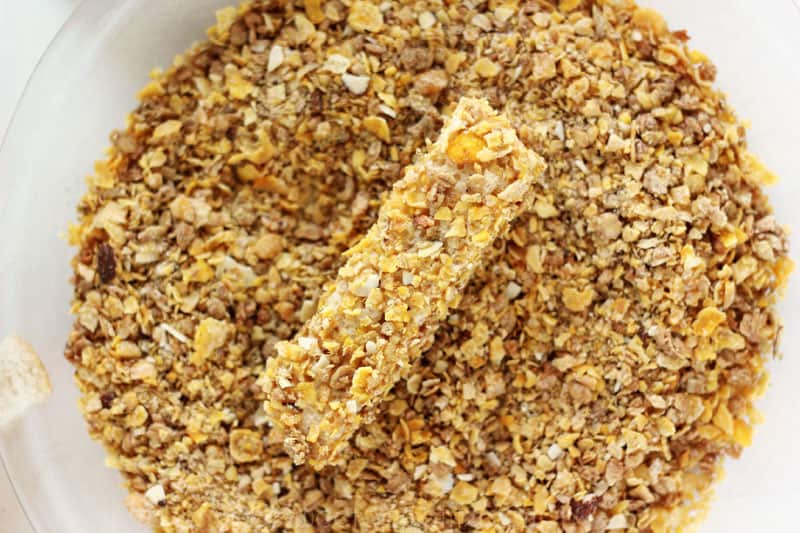 I decided to go with Honey Bunches of Oats with crispy almonds. This and the Honey Roasted are my personal favs but I bet the pecan or strawberry flavors would be great too! The cereal really is the star of the show. Make sure you take your time when you are browsing all of their great options and pick one that will fit your family.


Now it's time to get dippin'. Start with the egg mix and immediately go into the slightly crunched cereal. Bake for a few minutes and you are ready to go!
Which flavor do you think you'll try?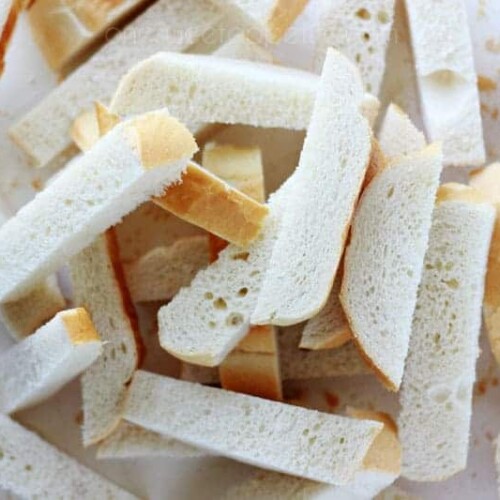 Baked French Toast Sticks with Honey Bunches of Oats
Prep Time: 15 minutes Cook Time: 25 minutes Total Time: 40 minutes Yield: 24 sticks
Ingredients
1 loaf day old french bread
1/2 cup heavy cream
3 tablespoons honey
4 eggs
1/2 teaspoon cinnamon
1 teaspoon orange extract
2 cups Honey Bunches of Oats flavor of your choice
Instructions
Preheat your oven to 350 degrees. Line two baking trays with parchment and set aside.

Slice the french bread into thick sticks. Set aside.

Whisk together the heavy cream, honey, eggs, cinnamon and extract until fully incorporated. Set aside.

Pour the cereal into a large resealable bag. Use a rolling pin to slightly crush the pieces and pour into a shallow dish.

Dip each bread piece in the egg mixture followed by the crushed cereal. Make sure you get each side coated well in each. Place on your prepared tray.

Bake for 20-25 minutes. Enjoy on their own or with syrup.
Nutrition
Serving: 1Servings
Reader Interactions