Good news! Summer weather has finally made an appearance here in Utah. WHICH means lots of frozen treats are going to be showing up here at One Sweet Appetite! These fresh fruit pops are going to be in the summer edition of Merry Mag and are oh-so delicious.
The mint limeade on my site is kind of like a summer staple. It's so refreshing and doesn't leave that sticky aftertaste in your mouth. I figured that it would be the perfect base for a popsicle but it definitely needed a little something extra. To add some texture I filled each pop mold with fresh and frozen fruit. Strawberries, raspberries, and blueberries are my go-to's but any fruit will do. Top things off with the limeade and add a wooden stick. Just like that you've got an (almost) frozen piece of goodness.
These are only one of the many MANY fun recipes and projects that you'll find in the summer editions of Merry Mag. It goes live tomorrow at six AM. A large group of extremely talented bloggers collaborated to bring you an e-magazine that is going to blow your mind. So get back here first thing in the morning and check out what we've all got in store!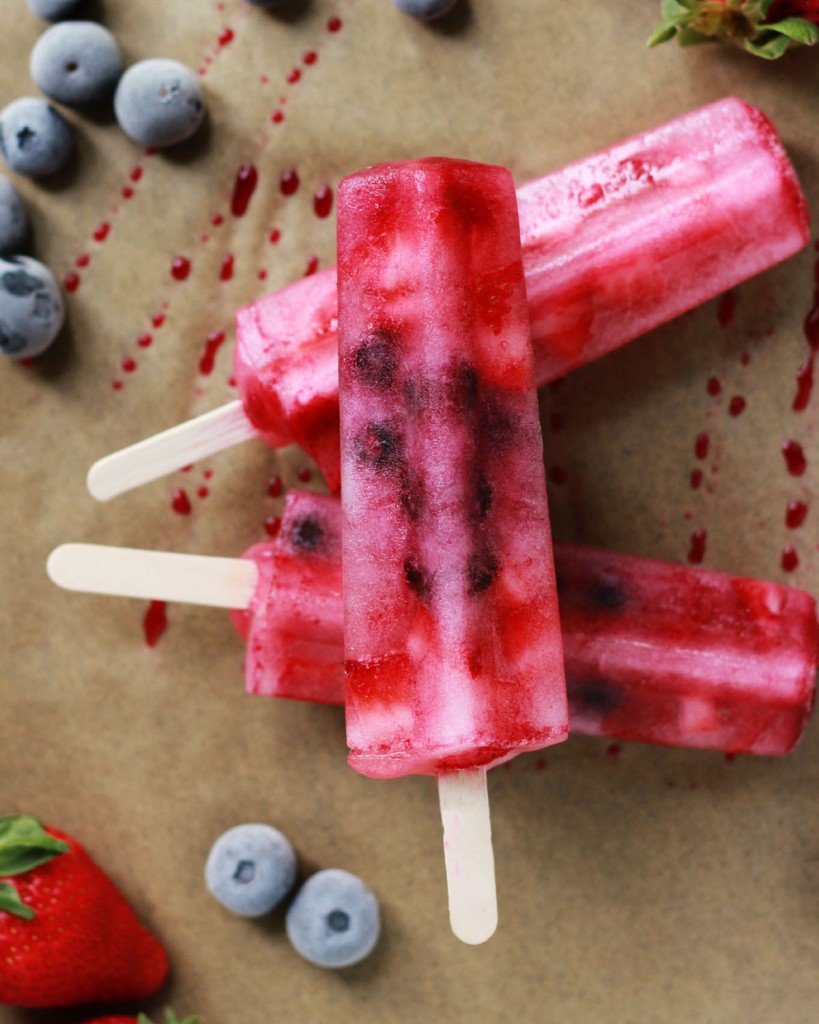 Fruit Pops
Ingredients
2 cups fresh or frozen fruit, chopped
3 cups limeade
your favorite popsicle molds
Instructions
Fill each mold with frozen fruit. Top off with limeade. Freeze for 30 minutes. Add wooden popsicles sticks and freeze until solid.
Looking for more fruit filled fun? Try my rainbow fruit cups or Jell-O Popsicles.