It's OFFICIALLY camping season! Let's kick things off with my brand spanking NEW cookbook and a quick tutorial on How to Fold a Tin Foil Dinner because you can't go experience the great outdoors without one of these tasty meals! One of the beauties of cooking in foil is how simple the process is. Toss all of the ingredients together, cook, and eat right in the packet. Clean up is a breeze and MOST of the meals can be made at home before you leave leaving you with time to spend making memories and not slaving away over a meal.
A few things you'll need to get started…
1. Tin Foil
2. Non-Stick Spray
3. A great recipe (like one of the many in my book: Foiled! Tasty Tin Foil Meals! OR the long list I have right here on the site!)
Ready to dive right in??
Step ONE: Start by cutting a piece of heavy-duty tin foil big enough to fit your meal. I recommend 12-18 inches long.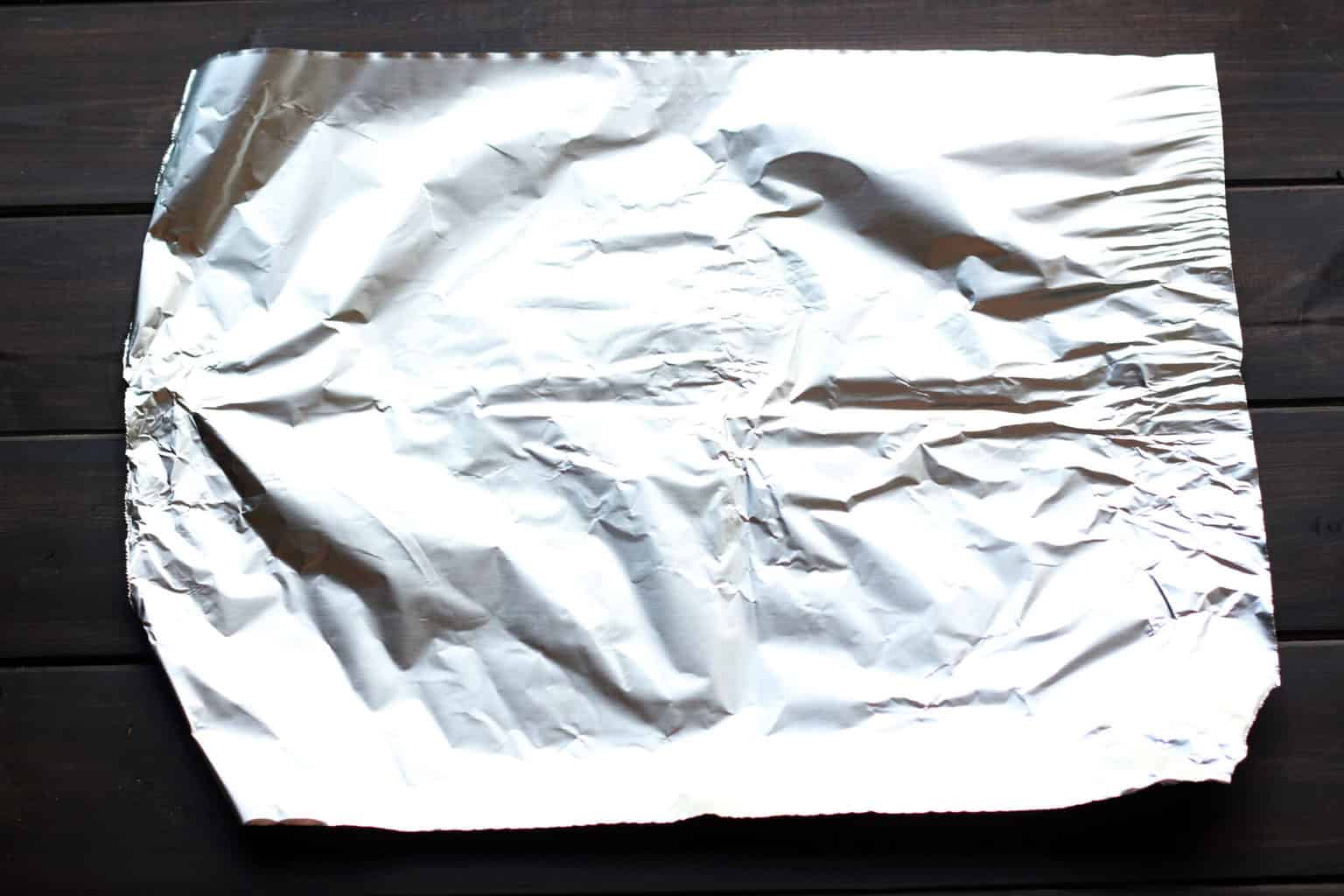 Step TWO:
Generously mist with non-stick cooking spray. I always use coconut oil spray but even regular ol' Pam will work.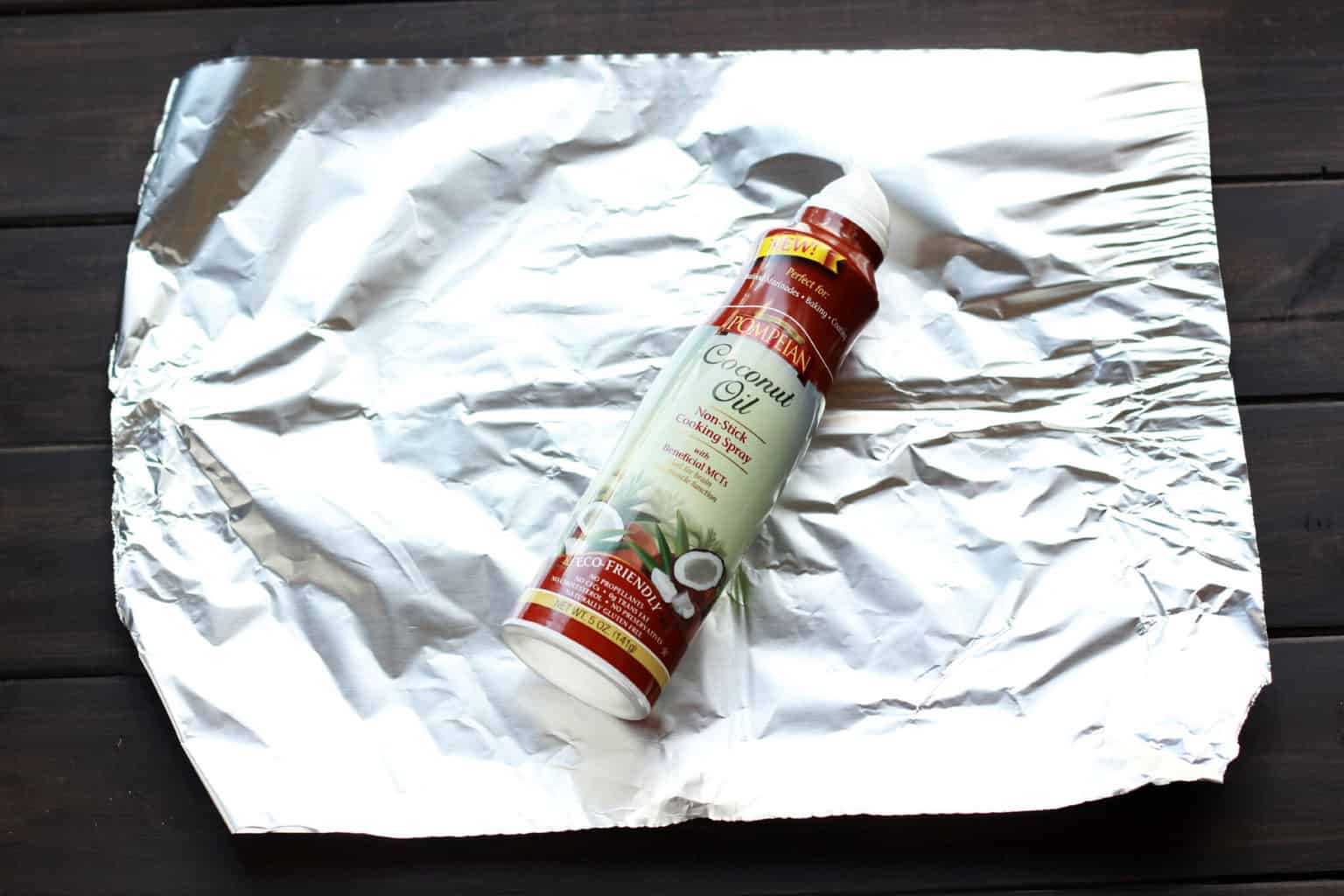 Step THREE:
Layer your food directly in the center of your food. Remember to put the items that take longer to cook on the outside so they are exposed directly to the heat.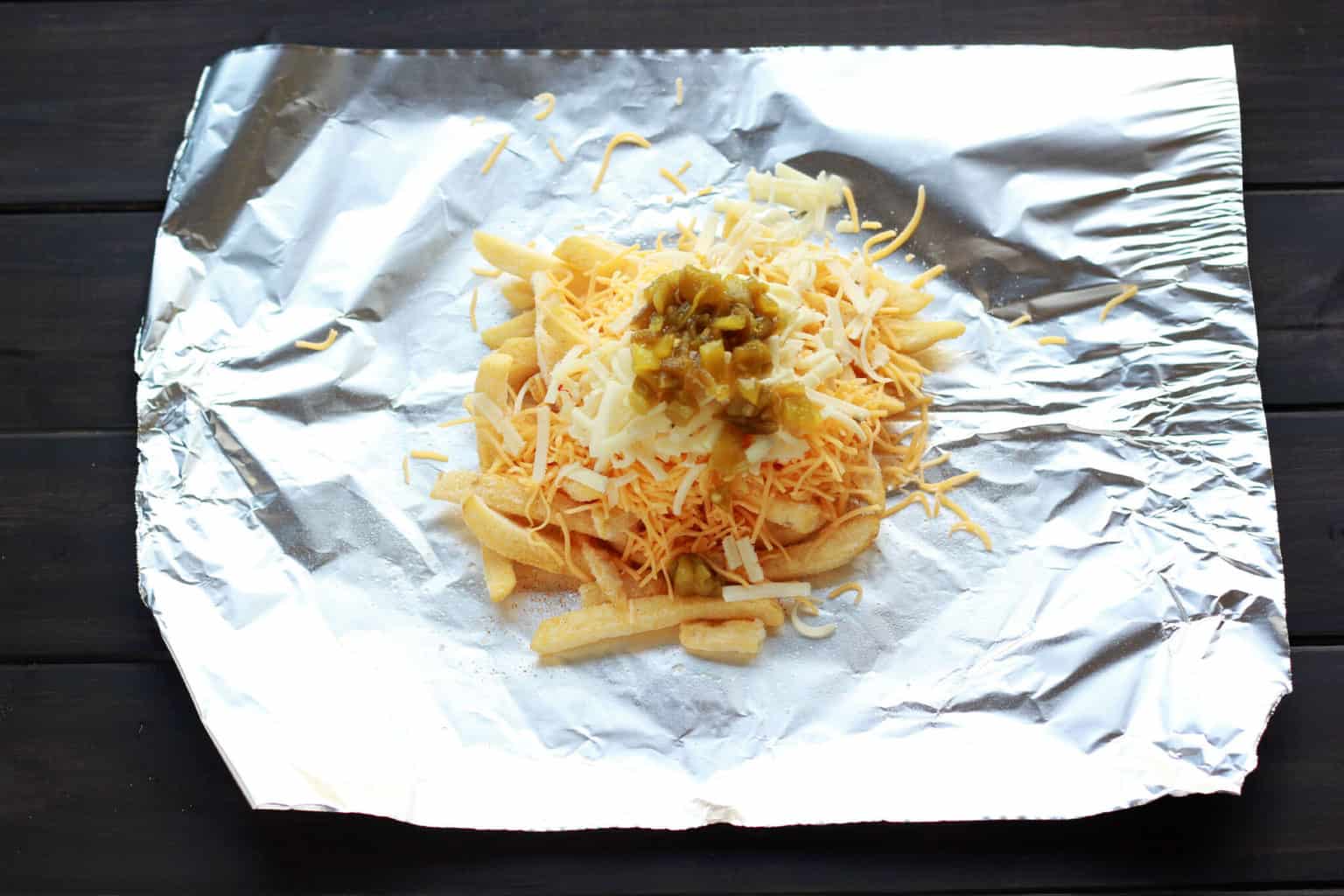 Step FOUR:
Bring the two longer edges together above the food. Fold the edges together down twice, creating the top seal.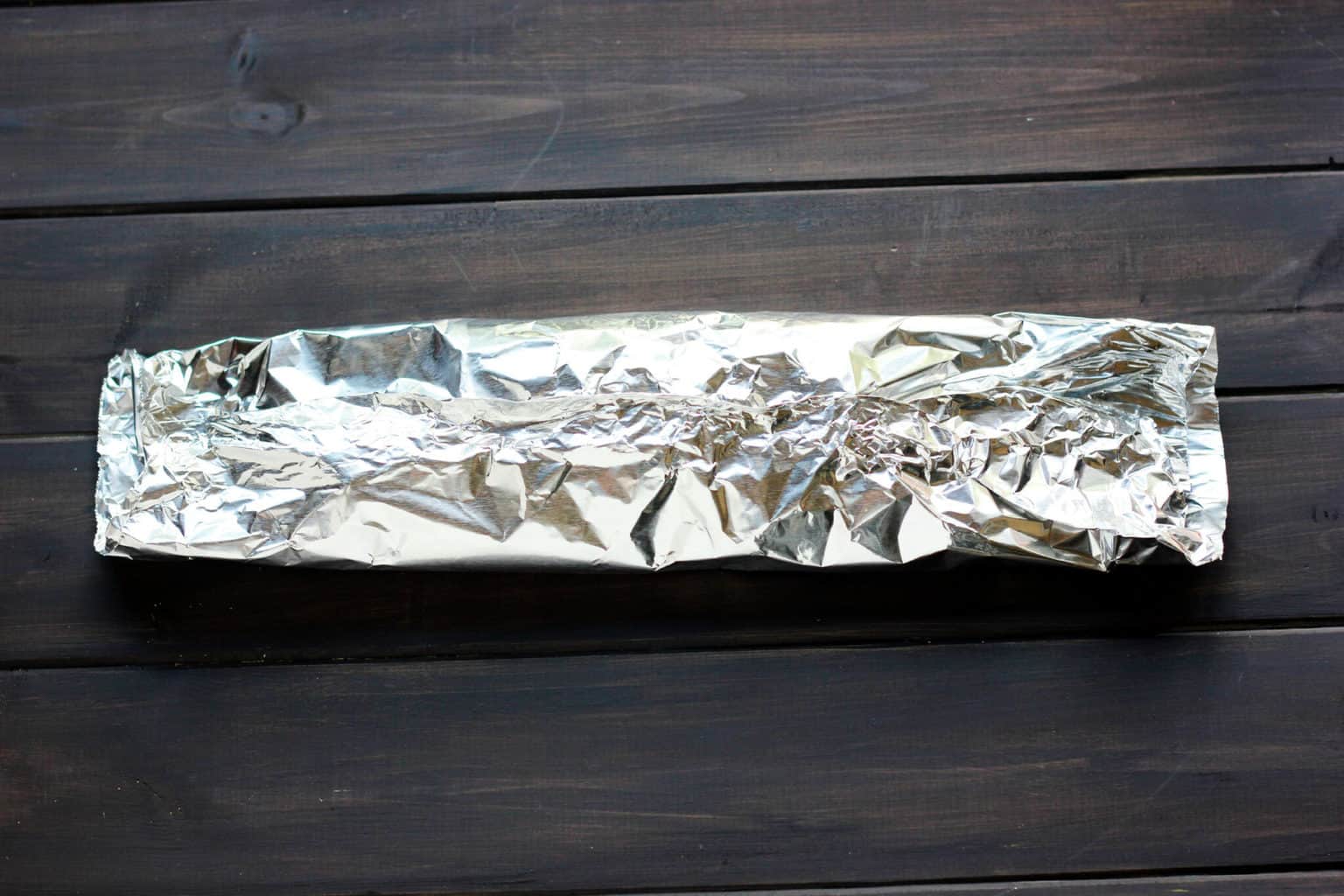 Step FIVE:
Press the shorter side edges together and fold, creating a secure packet. Cook according to your recipe in the oven, on the grill, or over hot coals.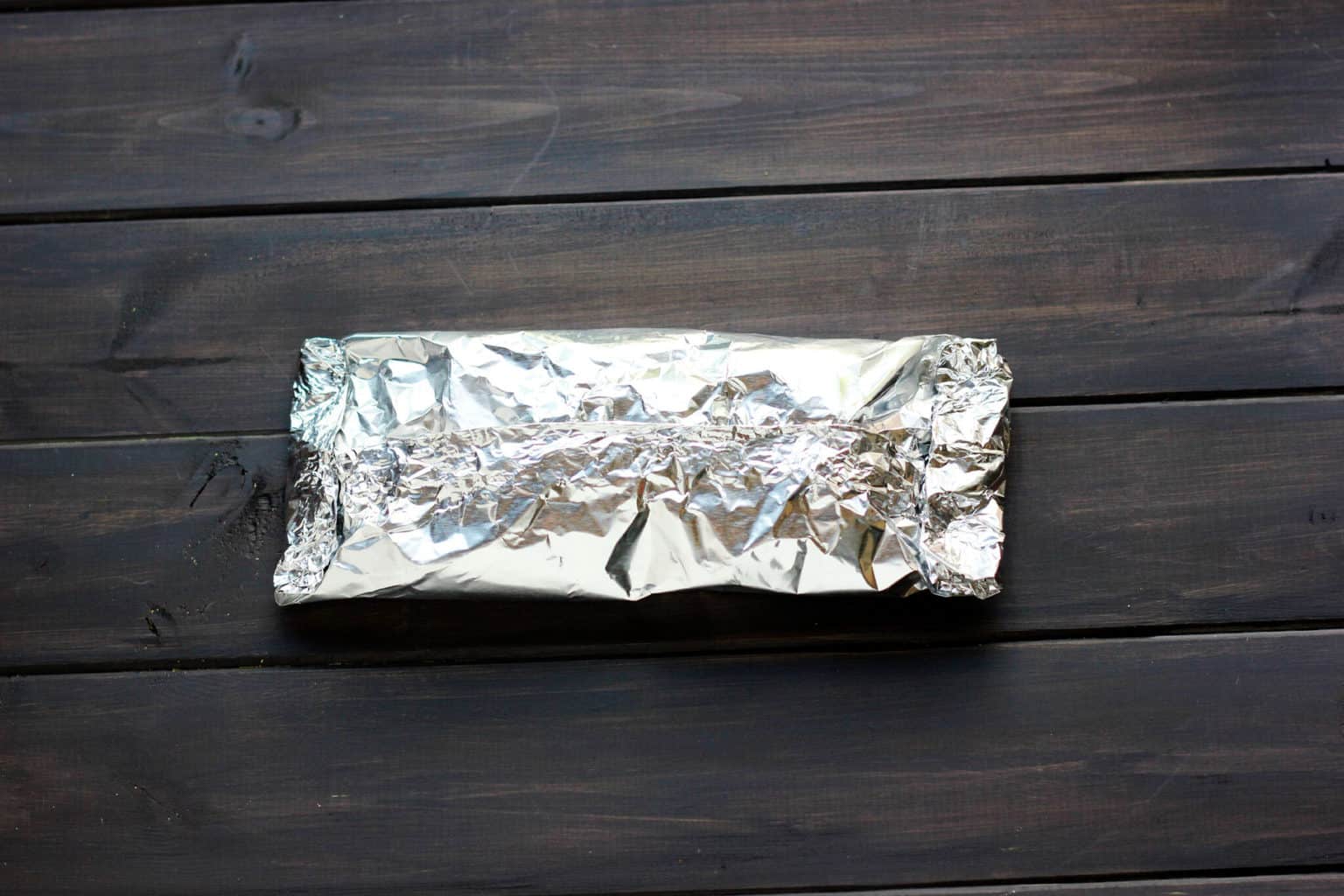 One little tip I like to toss out there… Double up on your foil if you are planning on using it as the container or plate. If you're looking for some great inspiration on what kind of meals to add to your camping menu make sure to check out my cookbook!
Foiled! Easy, Tasty, Tin Foil Meals
is packed with great ideas from breakfast to desserts! Make sure to give me a shout out on social media if you give any of them a try! I'd love to feature you and your cooking adventures!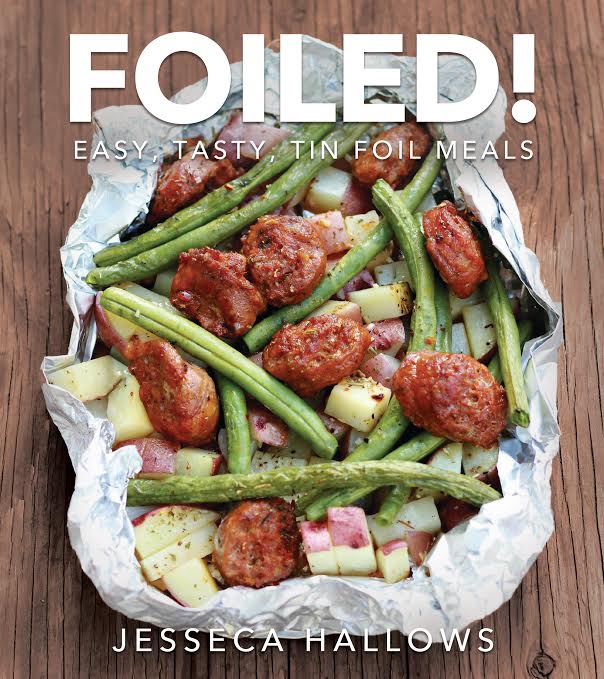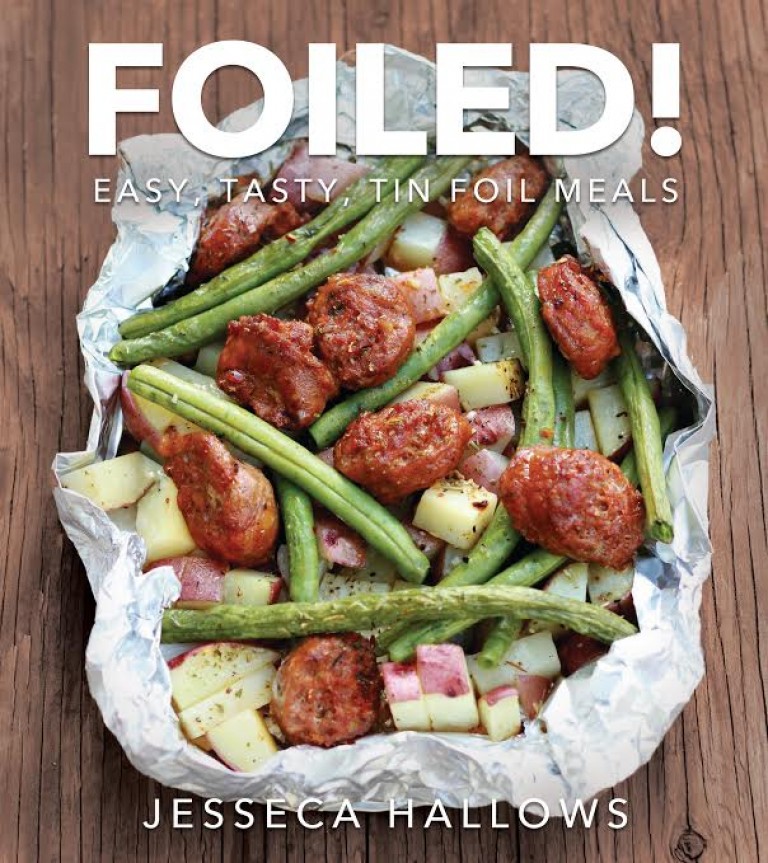 This post may contain affiliate links. I include these links to help you find specific products that are used in my recipes. If you purchase an item from the link on One Sweet Appetite, I will receive a small commission helping keep my recipes free for you.
One Sweet Appetite is a participant in the Amazon Services LLC Associates Program, an affiliate advertising program designed to provide a means for sites to earn advertising fees by advertising and linking to amazon.com
(Visited 8,320 times, 2 visits today)
56