The Best Homemade Bread recipe – This recipe makes TWO fluffy loaves of homemade white bread! Tastes so much better than store bought!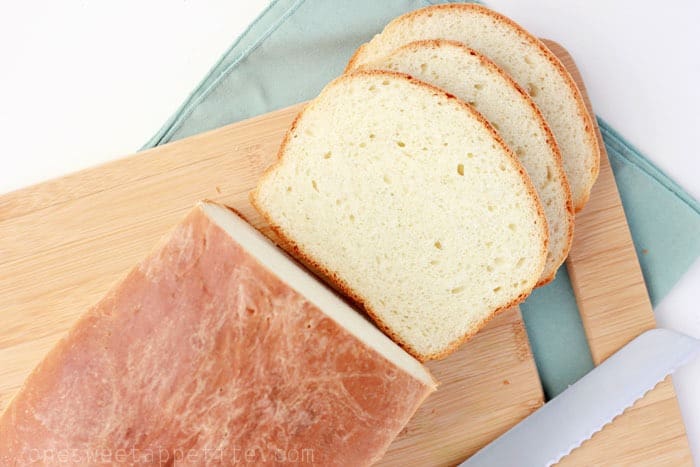 Those of you that know me will remember that bread is my nemesis. I have always had a hard time finding that perfect loaf until this easy bread recipe.
This loaf is ideal for toast, sandwiches, or breakfast bakes!
My favorite way to serve? Toasted, slathered in butter, and topped with homemade jam or jelly.
It is light, fluffy, and perfect homemade bread.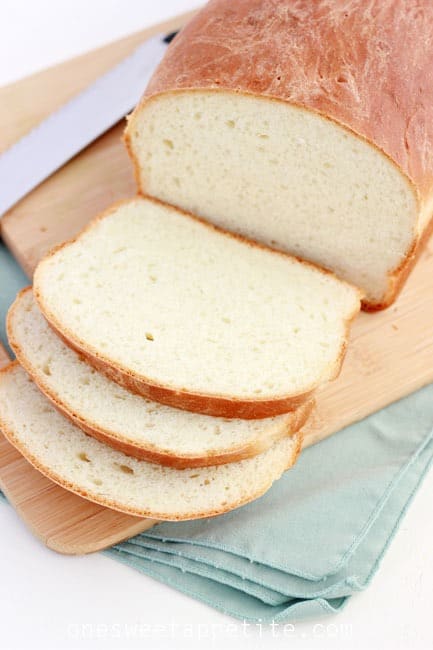 How to make homemade white bread:
Make sure you let your yeast raise long enough. You want it to be fluffy and sponge like. Five minutes is the typical time it takes but occasionally I let it sit a little longer. If you do not see your yeast proof it could have spoiled and you will need to start over.
Add the flour one cup at a time. This step is super important. You do not the dough to be too dry but also want it less tacky. There is a soft pliable stage that is where you want it to be.
Let the dough rise. You want it to double in size. This is where all of the magic is happening. Try not to rush things.
Punch it down, divide the dough, and raise again.
Bake until golden brown.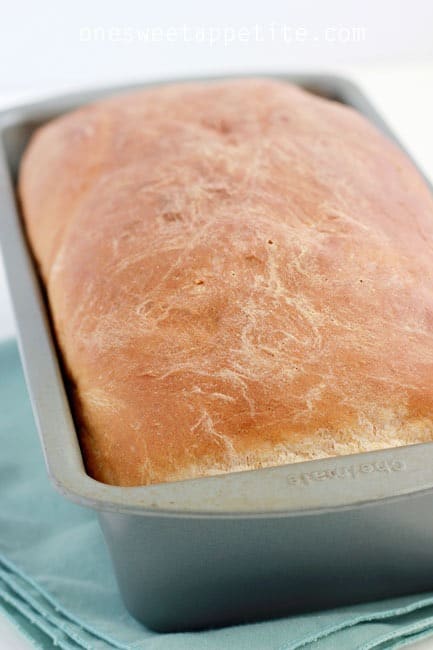 How long does homemade bread last?
If stored properly, homemade bread will last 2-3 days. The secret is making sure to cool completely before placing in a storage container or zip top bag.
Can you freeze homemade bread?
Yes! You can freeze homemade bread. It is best to freeze the loaf at its freshest. When you pull the bread out of the oven, allow it to cool on a rack. This will help avoid soggy loaves and mold. Once it has cooled completely, wrap in plastic cling wrap and place in a freezer safe zip top bag. Freeze.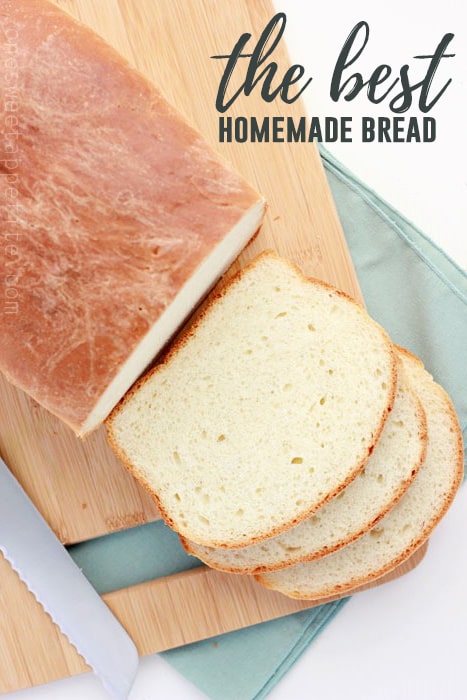 Like this recipe? You will love my: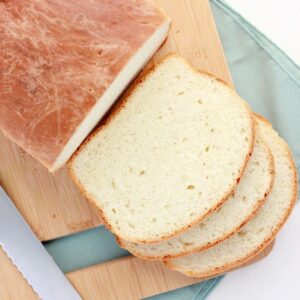 The Best Homemade Bread
The Best Homemade Bread recipe – fluffy loaf of homemade white bread! Tastes so much better than store bought!
Ingredients
2 cups warm water
2/3 cup sugar
1½ tablespoons active dry yeast
1½ teaspoons salt
1/4 cup oil
6 cups bread flour
Instructions
Place your warm water and sugar in the bowl of an electric mixer. Stir until dissolved. Add your yeast and allow to proof until foamy. Typically this will take about five minutes.

Stir in the salt and oil. Now mix in the flour, one cup at a time. Knead with the dough hook for five minutes allowing the dough to pull from the sides and form a ball. Spray your mixing bowl with non stick spray and turn the dough once to coat. Cover with plastic wrap and a clean towel and allow to double in size.

Punch down your dough and knead for 5 minutes. Divide in half and place in two bread pans. Let rise until just over the edge (about 30 minutes).

Bake at 350 for 30 minutes.
Nutrition
Serving: 2loaves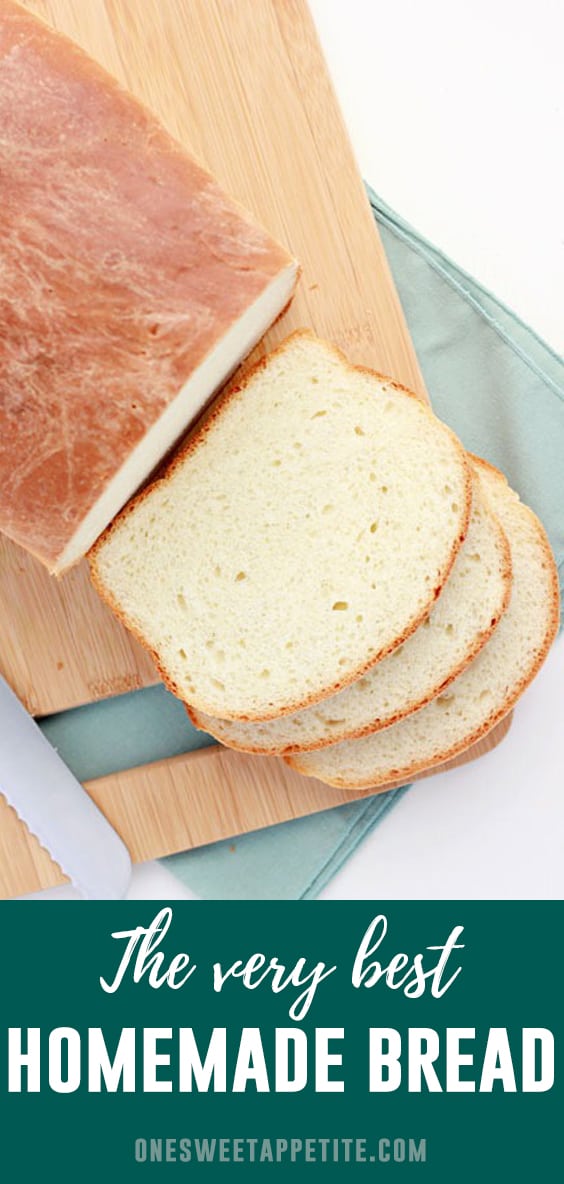 Reader Interactions