These are officially my favorite fall treat for 2014. There are just so many things about them to love. First of all… They start with a cake mix. Who doesn't love a good ol' cake mix hack?! Fill them with some apple pie dip, top with a salted caramel buttercream, and you've hit the cupcake lottery. You just can't lose with these caramel apple cupcakes!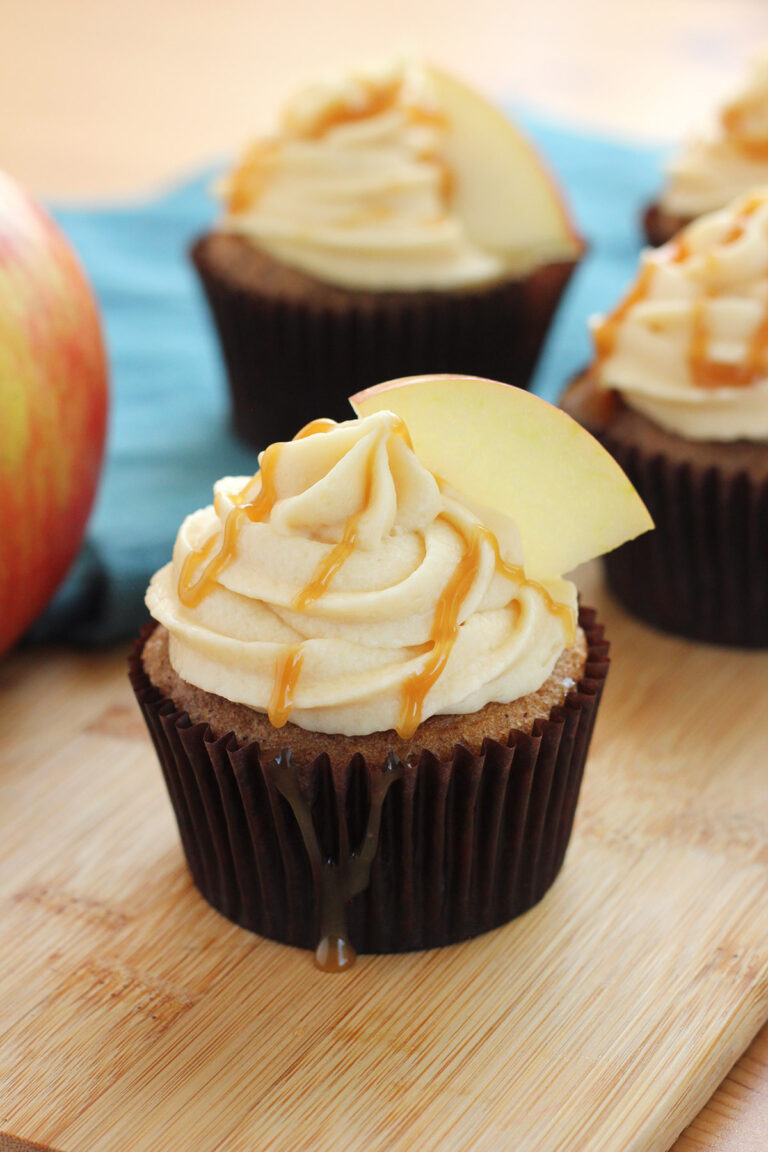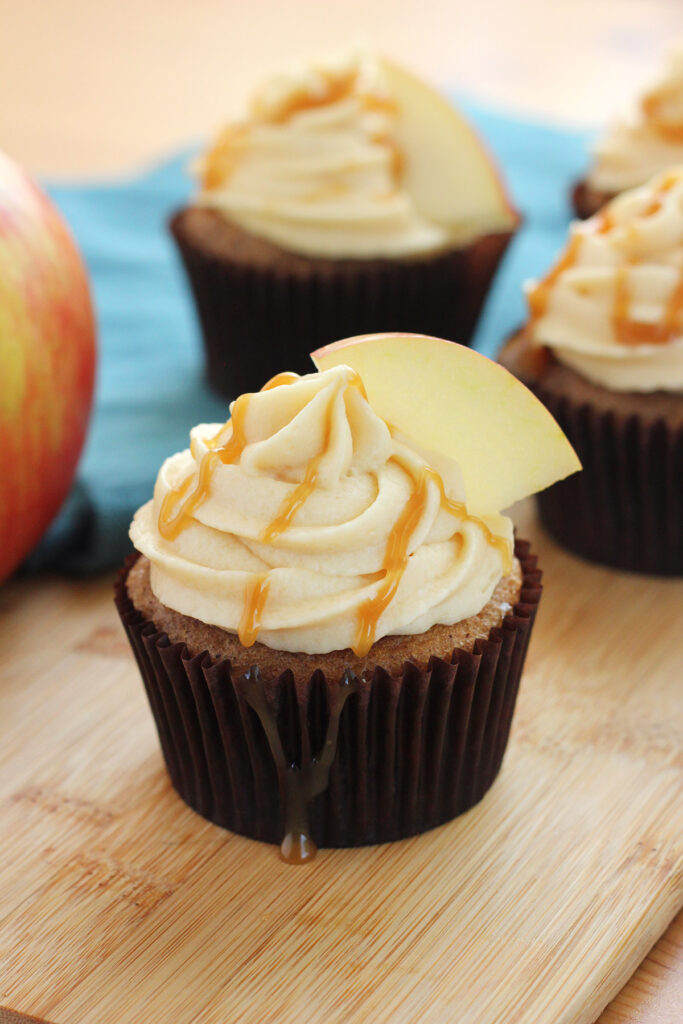 I kid you not… These cupcakes lasted two days in our house. TWO. DAYS. Even my sister who was completely turned off by the idea of apples added to the batter ended up taking home half a dozen. The spices added to the batter along with the delicious apple filling form an apple pie… in cake form.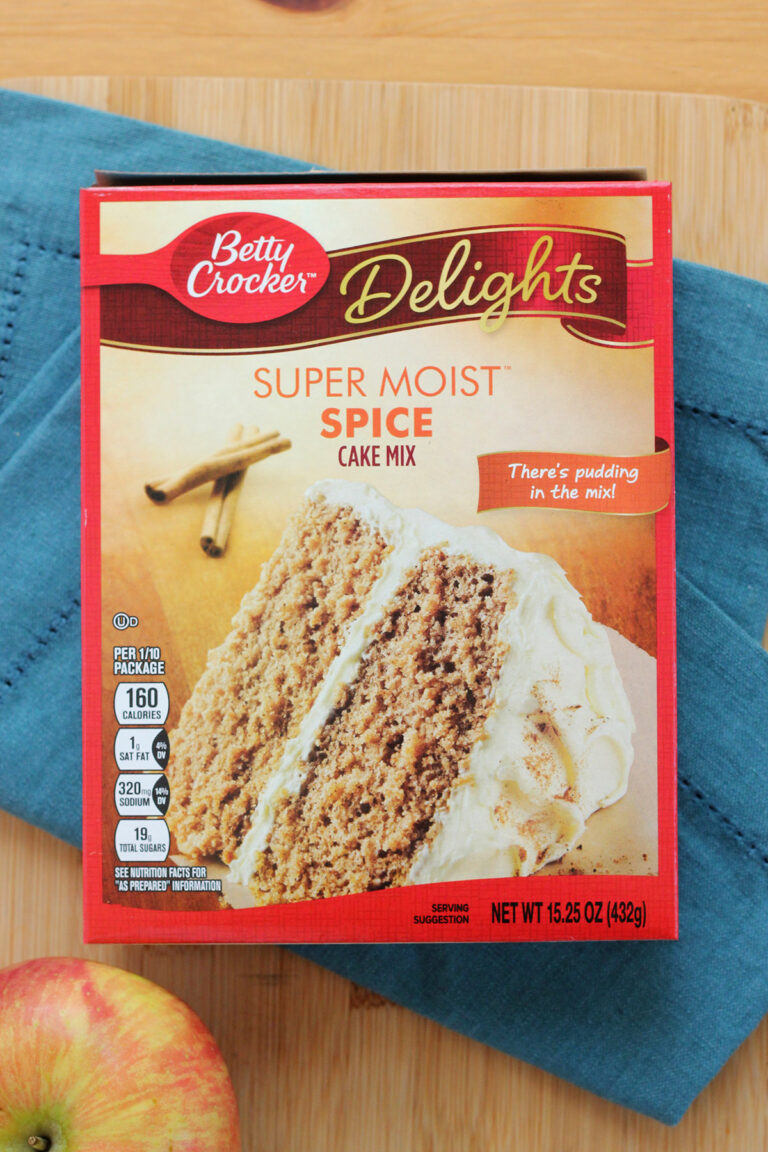 You can always drizzle a little extra caramel onto the top of your cakes for a fun look. My caramel sauce was on the thinner side so I think I would use a thicker version to decorate next time. However, that didn't stop us from gobbling up a few extra. No one believed me when I told them this started out from a box. It's amazing how just adding a few extra ingredients can change the entire flavor of the cake!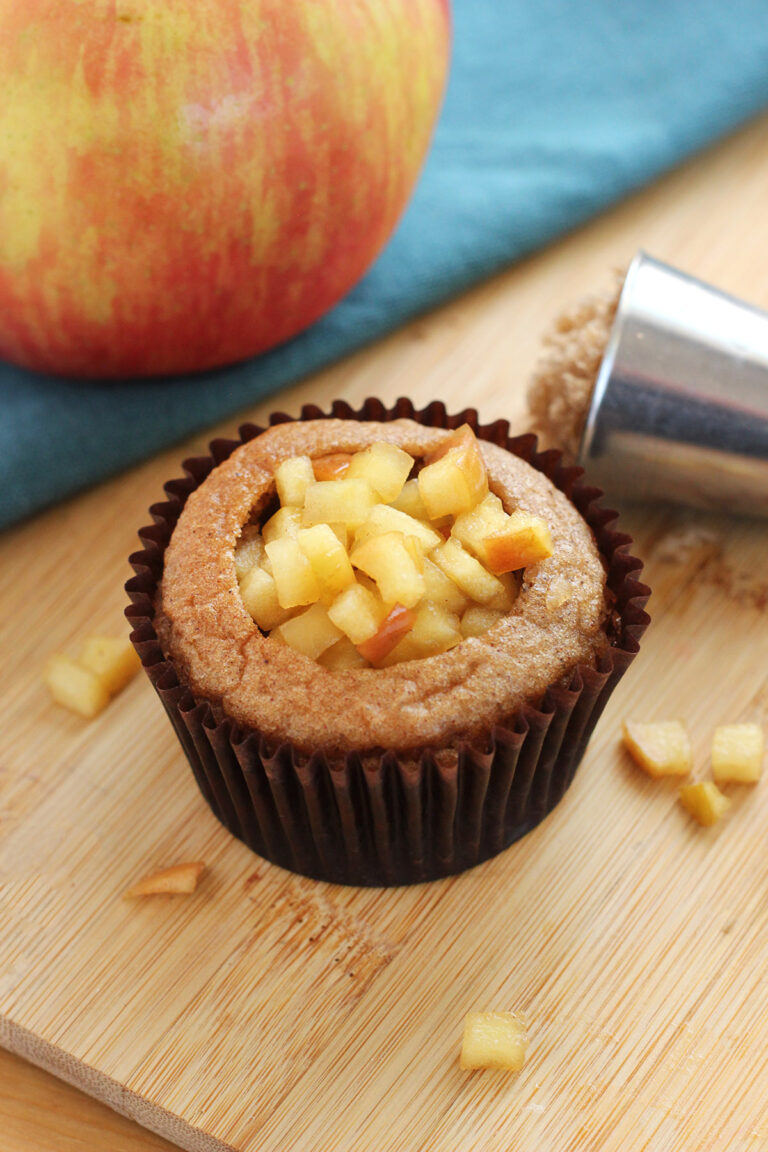 Apples are definitely in season and these cupcakes are perfect for either Halloween OR Thanksgiving. So get baking and impress your friends and family!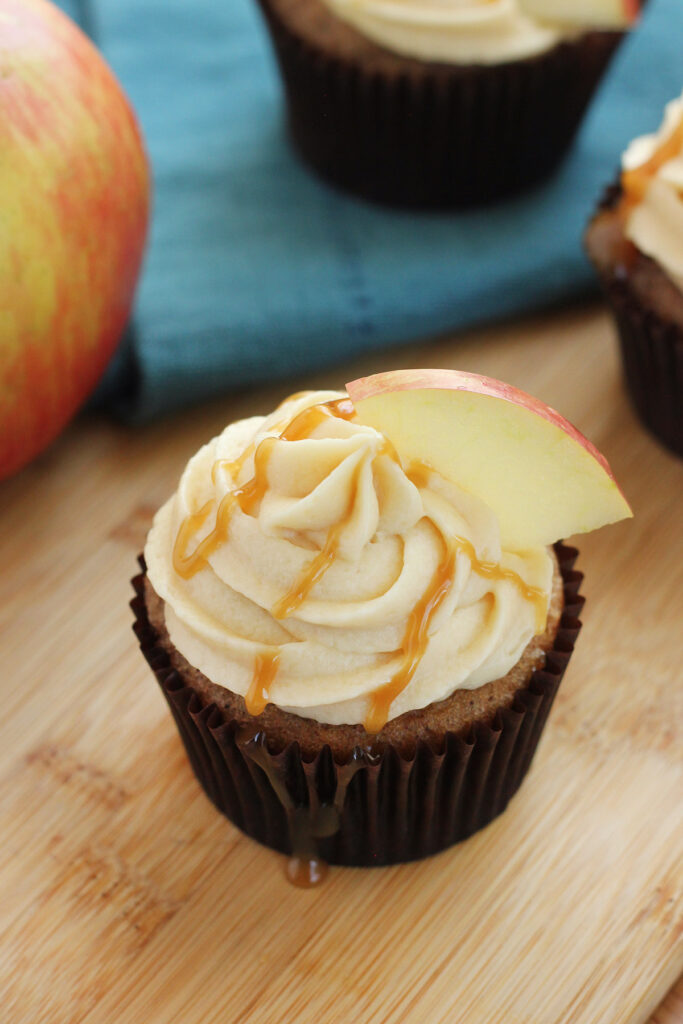 Like this recipe? You will love my:
caramel apple cupcakes (cake mix hack)
Ingredients
1 yellow cake mix
1 teaspoon cinnamon
3 large eggs
1/3 cup vegetable oil
1 cup milk
1 teaspoon vanilla
1 batch apple pie dip*
1 recipe salted caramel buttercream**
Instructions
Preheat your oven to 350 degrees. Line two 12 cup muffin tins with paper liners and set aside.

Combine the first six ingredients in the bowl of your electric mixer. Stir until fully combined.

Fill each muffin cup 1/2 full with batter. Add a small spoon full of your apple dip to each cup. Bake 15-18 minutes or until a toothpick comes out clean.

Allow your cupcakes to cool completely and top with caramel buttercream.
Nutrition
Serving: 1Servings
Reader Interactions