Learn how to make cold brew coffee with this easy recipe! No fancy equipment needed. Get started with freshly ground coffee beans, water, and a French Press or mason jar!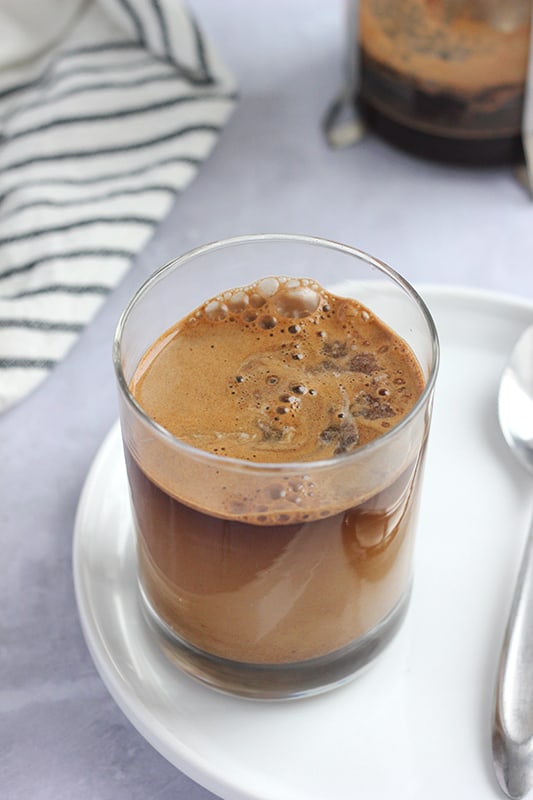 Anyone else feel like cold brew is life? Well, really… Coffee in general has a pretty high spot on my priority list. I can't start my day without a cup of Joe.
Luckily, I discovered a secret that I can not wait to share with you. Are you ready for this? Can you contain your excitement? You can make cold brew coffee at HOME and it is super simple!
Recipe Features:
EASY Coffee Recipe: Homemade Cold Brew is surprisingly simple!
Money Saving: MUCH Cheaper than driving through a coffee shop.
Starbucks Copycat: Use the Starbucks brand coffee for an almost exact flavor.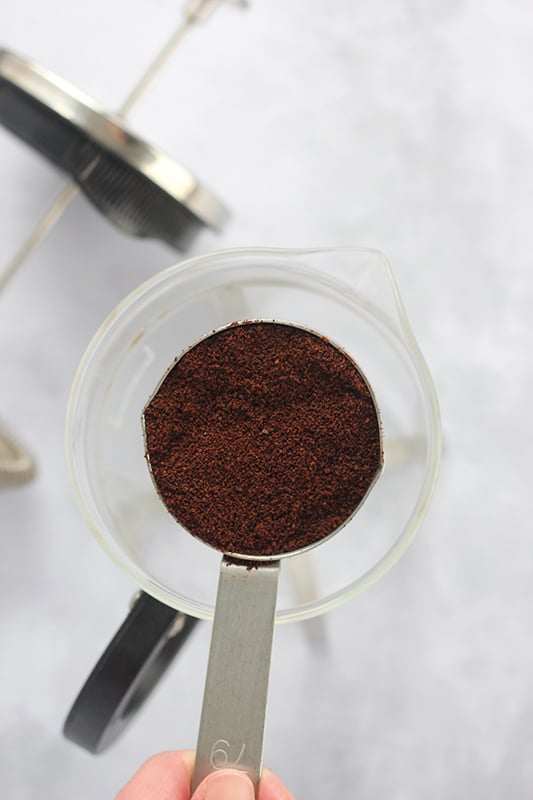 We have been giving the recipe a good long test run and after years deemed it fit to share. There is one small itsy bitsy tip I want to give before I set you free to discover the wonders of this amazing recipe. And it is all about what coffee type works best for cold brew!
What kind of coffee you should use for cold brew:
It is a tricky slope. Really, you could use either a light or dark roast. It comes down to your preference. We prefer dark (many of our friends agree) but my sister feels like a light roast makes for a better beverage. I feel like the best route to take is to start at one end and work your way down.
Also, know that cold brew is pretty forgiving. Older beans are not going to ruin your drink so take advantage of those grinds you have had sitting around for a few days.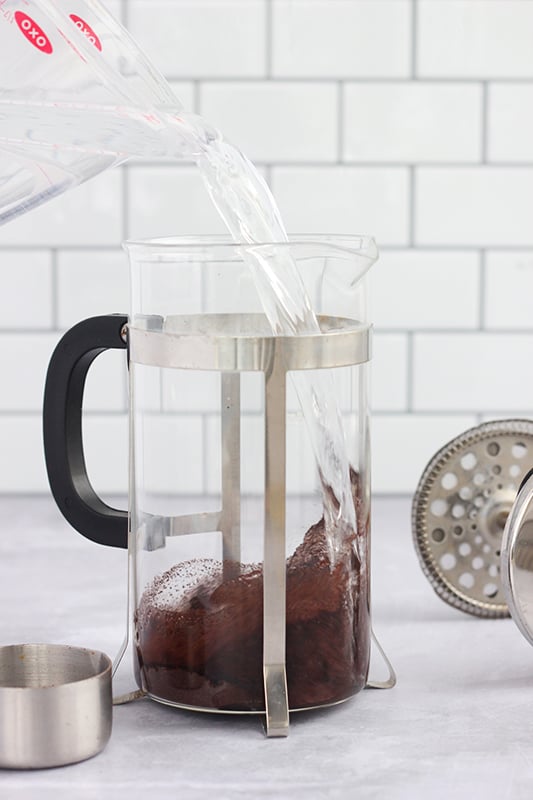 Tools to make cold brew at home:
One of my faaaaavorite things about this recipe is that it doesn't really require any special items to make it. While I prefer to use a french press (helps filter), I have also made it by brewing in a mason jar. Here are our recommended items for making this recipe:
Measuring Cups
Coffee Filters
Spatula or spoon for stirring
I hope you love the products I recommend! Just so you know, One Sweet Appetite may collect a share of sales or other compensation from the links on this page.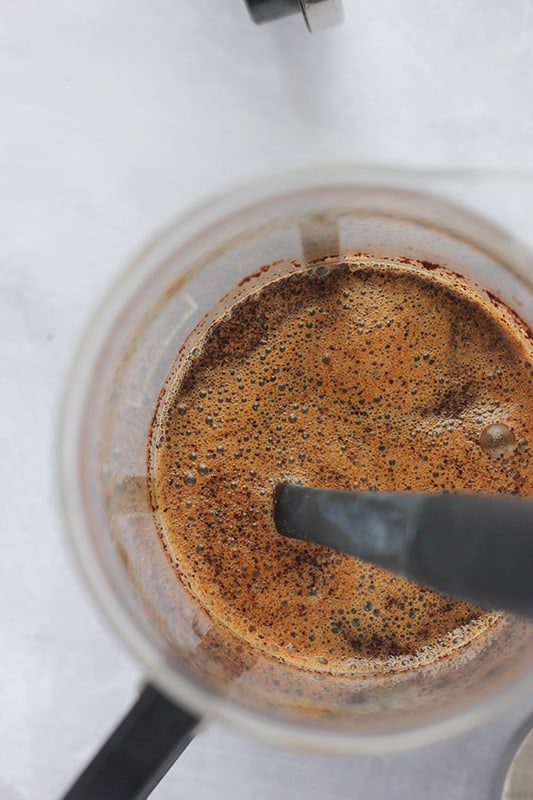 What You Need:
This ingredient list is short but follow it fully. Be sure to use filtered water and your favorite ground coffee.
Coffee
Room temperature water
Large jar or French Press
Coffee filters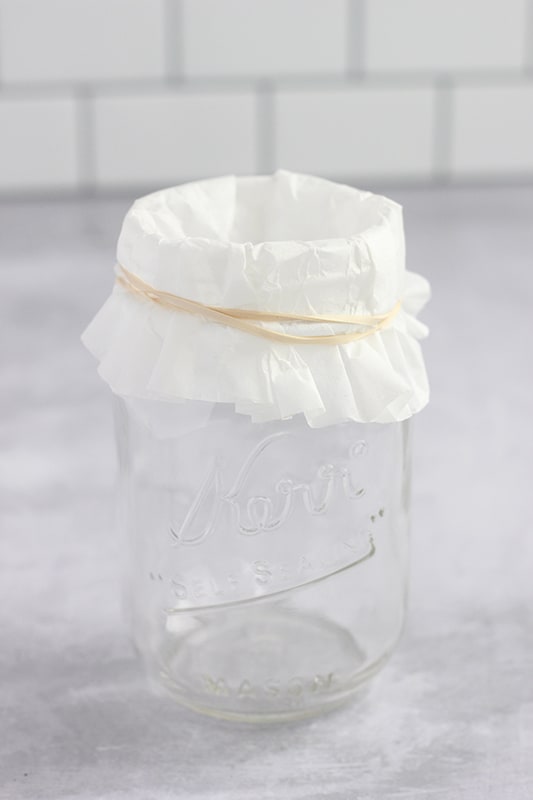 How is cold brew coffee made?
We pause our regular posting to give you this SUPER helpful tip. When you're ready to strain your coffee… Use a rubber band to secure a coffee filter onto a large jar! This allows you to pour to coffee through without it slipping!
Cold brew coffee is made by steeping coffee grounds with cold water at room temperature for at least 12 hours. From there the grounds are filtered out and the mixture is diluted with water or milk. The end result is an incredibly smooth coffee with low levels of acidity.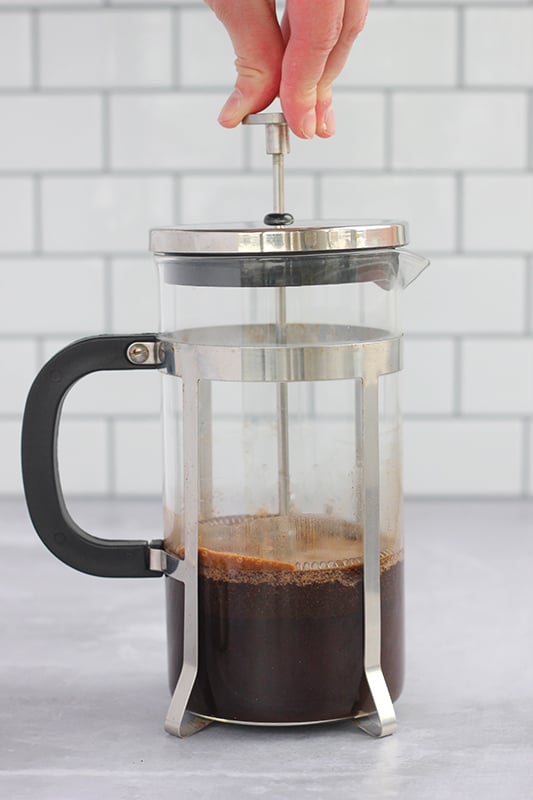 How to make the best cold brew coffee:
It is so so easy and simple. Here's what you will need: Fresh ground coffee beans and water. That is it.
Start by pouring your coffee grinds into a large mason jar or French press. Add your water. Give it a mix. And wait.
Waiting is probably the hardest part. You really want to let it sit overnight if not longer. That is the secret to really good cold brew. Well, that and fresh ground coffee.
TIP: We suggest grinding your beans to medium fine. Just above an espresso grind.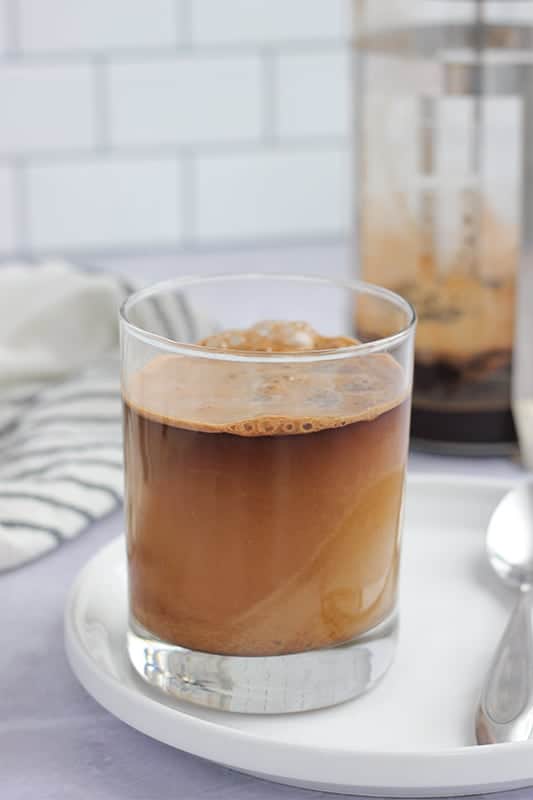 Like this recipe? You will love my:
What is the best ratio for cold brew coffee?
The best ratio of coffee to water that we have found is one cup of coffee grinds to every 32 ounces of water.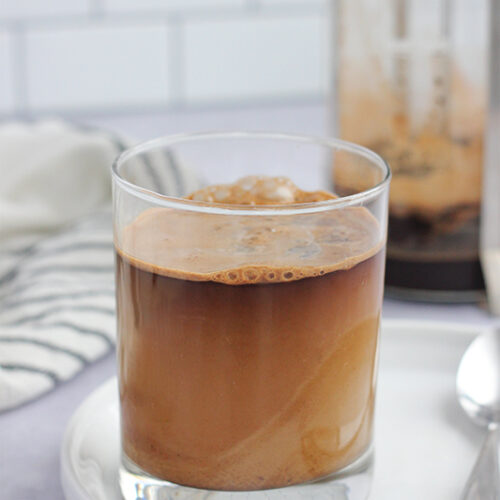 Cold Brew Coffee Recipe
Learn how to make cold brew coffee with this easy recipe! No fancy equipment needed. All you need are freshly ground coffee beans, water and a mason jar!
Ingredients
2/3 cup fresh ground coffee
3 cups cold water
Instructions
Mason Jar Instructions:
1. Combine both the water and coffee into a 1 quart mason jar. Allow to sit at room temperature overnight.

2. Strain through a coffee filter

3. Dilute with water to your taste and add milk as needed.
French Press Instructions:
1. Combine both the water and the coffee into your french press. Gently stir and cover with plastic wrap. Allow to sit at room temperature overnight.

2. Press the coffee with the press that comes with your maker. Strain through a coffee filter.

3. Dilute with water or add milk as needed.
Notes
Typically, we use a one and one ratio of the cold brew coffee and water. Slightly less water if serving over ice.
Nutrition
Serving: 1g | Calories: 5kcal | Sodium: 16mg
Pin for later:
Still hungry? Follow One Sweet Appetite on Facebook, Instagram and Pinterest for more great recipe ideas!
Reader Interactions