This Key Lime Mousse Recipe will tickle your taste buds and whisk you away to a tropical paradise. Creamy, dreamy, and bursting with zesty flavor, this no-bake dessert is like a vacation in a spoon. It's a lime-infused masterpiece that will have you floating on a cloud of citrusy bliss.
Love this summer treat? Be sure to try my 5-Minute Strawberry Dessert, Mini Key Lime Cheesecakes, and Jello Grapes!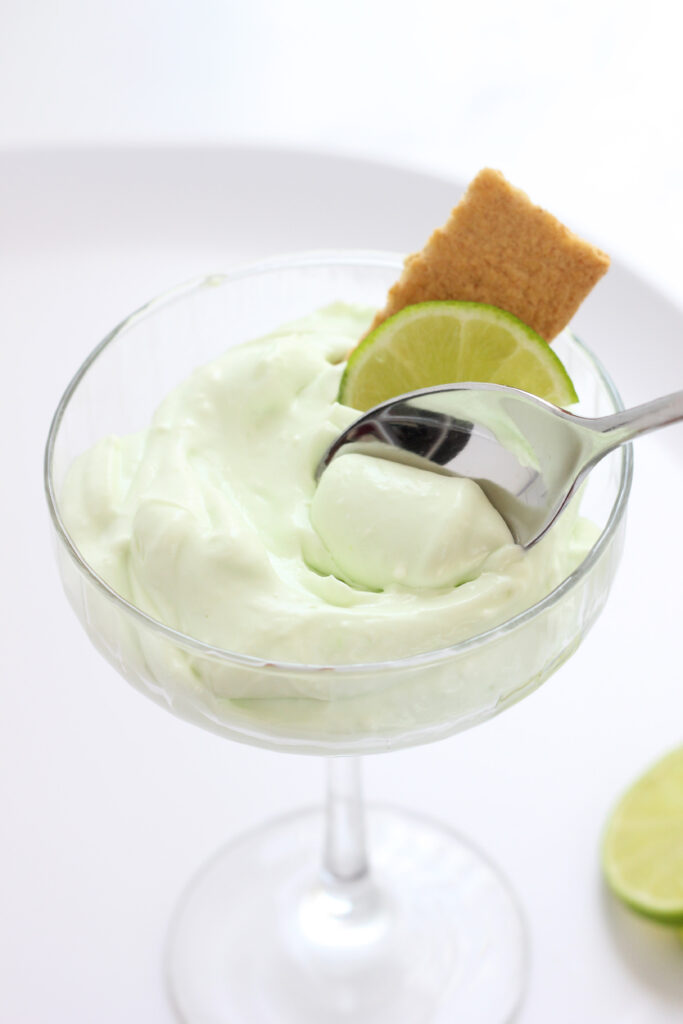 Recipe Features
Quick and Easy: With an ingredient list so short, this recipe comes together in a snap! Perfect for a last minute treat.
No-Bake: ZERO baking required. If you can use a whisk, you can make this impressive dessert.
Serve Full Versions or Mini: Serve this in a cup with fresh fruit or as a bite sized version in small pastry cups!
This recipe is SO DANG GOOD and possibly one of the easiest desserts you will ever make. If you are a fan of key lime pie, this mousse recipe is for you. Smooth, creamy, and the perfect blend of citrus and sweet.
If I had to pick just one summer dessert to eat the rest of my life, this would win. Serve it with piled high with fresh fruit, as a bite sized dessert, or even as a fruit dip. You just cannot go wrong with this tasty treat.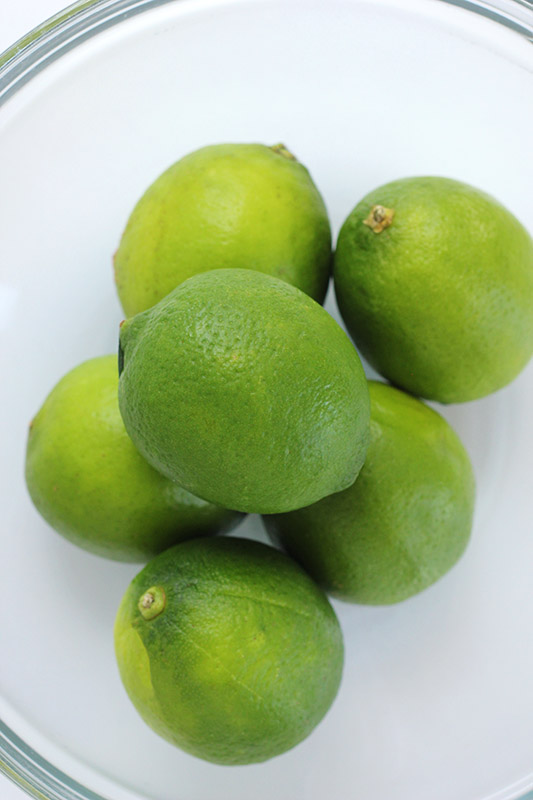 Lime Mousse Ingredients
Believe it or not, you only need four simple ingredients to make this mousse recipe.
Cream Cheese: This is what gives your mousse a little thickness and slight tang. You don't need much, but it really brings things together.
Sweetened Condensed Milk: The key ingredient to help tone down the tartness of the lime juice. It also is where the sweetness comes in to play.
Key Lime Juice: Squeezing key limes to get enough juice can be quite the task, but is well worth it. However, you can also use bottled juice. This is most likely located in the baking aisle of your grocer.
Heavy Cream: To get the light and fluffy texture, we're whipping cream to stiff peaks. This is going to add air into the mousse providing that classic texture.
Phyllo Dough Cups: Optional, but oh-so adorable. This is our favorite way to serve this recipe. They make for the perfect bites sized mousse dessert.
What Is The Difference Between Limes And Key Limes?
First off, you will notice that regular limes, also known as Persians, are much larger than their Key Lime cousins. Besides the difference in size, what are the other main differences between the two? We dived into comparing and found that key limes have a more bold floral aroma, tend to be a little more yellow vs green, and pack a tart punch. That bold flavor is exactly what you need in this lime mousse recipe.
That being said, you can always substitute regular limes if you aren't able to find Key Limes in your store. You will still get a wonderful citrus flavor. It will just be slightly less bold.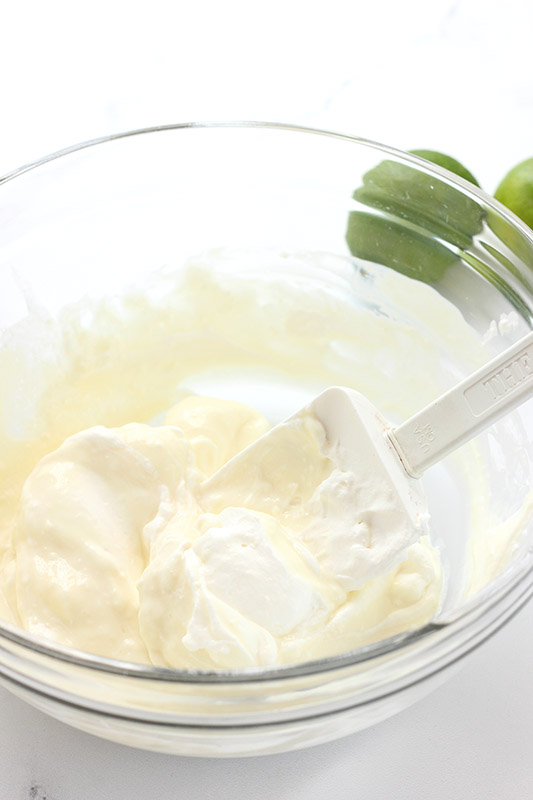 Best Key Lime Mousse Recipe
Like the ingredient list, there aren't many steps in this recipe. It's as simple as measure, mix, and eat.
PREP: Read through the recipe carefully and pre measure the ingredients. Whip the cream until stiff peaks form and set aside.
MIX: Combine the cream cheese, sweetened milk, and lime juice in a bowl. Beat with a whisk, or hand mixer, until fully combined. Fold in the whipped cream.
ENJOY: Serve immediately or chill until ready to serve.
This recipe is such a light and fun flavor. While we decided to serve as bite sized favorites, you could easily serve this mousse in a dish with a spoon.
Helpful Tools
Hand Mixer: While this definitely can be mixed by hand, a hand mixer (affiliate) will make it come together quickly and lump free.
Silicone Spatulas: I swear by this set of silicone spatulas (affiliate). So handy for all of your baking projects as well as stove top cooking!
Airtight Container: Saving the mousse for later? Be sure to invest in a quality airtight container (affiliate) to help keep it fresh longer.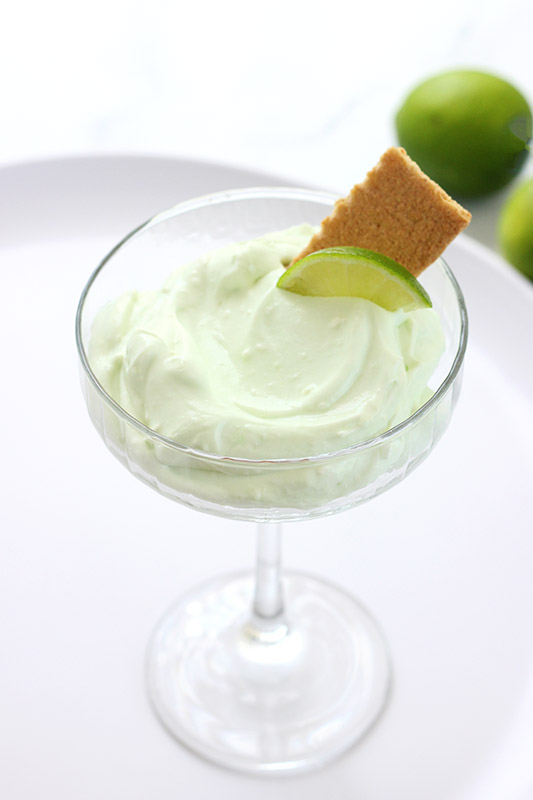 Recipe Notes:
How long does homemade mousse last?
This homemade lime mousse recipe will last 4-5 days if stored properly.
Why isn't my mousse green?
Lime juice, unlike the outside skin of a lime, is a soft yellow color. This means your mousse will lean more towards the color of white than green. For added green color, use a drop of green food dye.
How do you store leftovers?
Keep any uneaten mousse stored in an airtight container inside the refrigerator. It should last up to 5 days if stored properly, although we always eat ours within a day or two.
How many key limes to make 1/4 cup juice?
Worried about how many limes you will need to reach 1/4 cup? Luckily, you only need roughly 5 to 6 key limes. Remember, these limes are much smaller.
What can you substitute for key lime juice?
Regular lime juice will work in this recipe.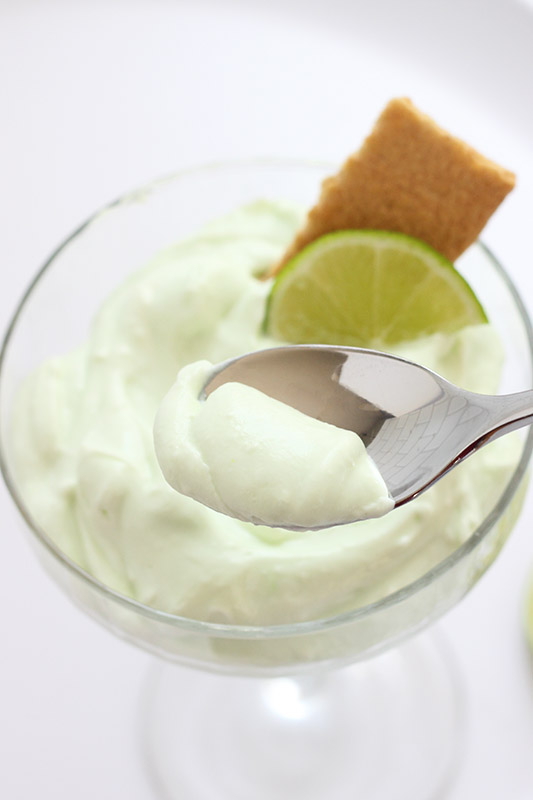 MORE MUST-TRY LIME RECIPES
Still Hungry? Follow One Sweet Appetite on Instagram, Pinterest, and Facebook!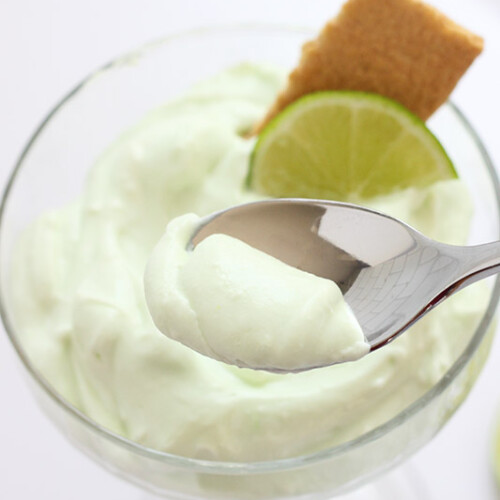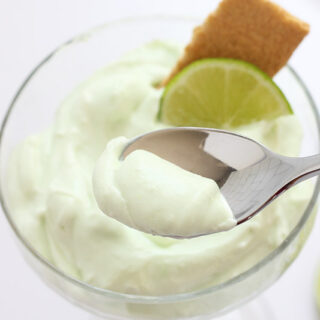 Key Lime Mousse Bites
This no bake key lime mousse is piped into phyllo cups making this an easy go-to dessert recipe! Perfect for summer parties and gatherings.
Ingredients
4 oz cream cheese softened
2/3 cup sweetened condensed milk
1/4 cup fresh key lime juice
1/2 cup heavy cream whipped
Phyllo dough cups optional
Limes or fresh fruit for garnish optional
Instructions
If you haven't already, whip the cream until stiff peaks form. Set aside.

Combine the cream cheese and sweetened condensed milk in a medium sized mixing bowl.

Whisk until smooth, about 40 seconds.

Stir in the lime juice and fold in the whipped cream.

Refrigerate or serve immediately.
Notes
Key limes are much smaller and slightly less tart compared to the Persian limes you typically see in stores. However, both can be used in this sweet treat so don't fret if you can't find Key Limes in your store.
Nutrition
Serving: 30phyllo dough cups | Calories: 367kcal | Carbohydrates: 69g | Protein: 11g | Fat: 29g | Saturated Fat: 16g | Polyunsaturated Fat: 10g | Cholesterol: 80mg | Sodium: 437mg | Fiber: 2g | Sugar: 35g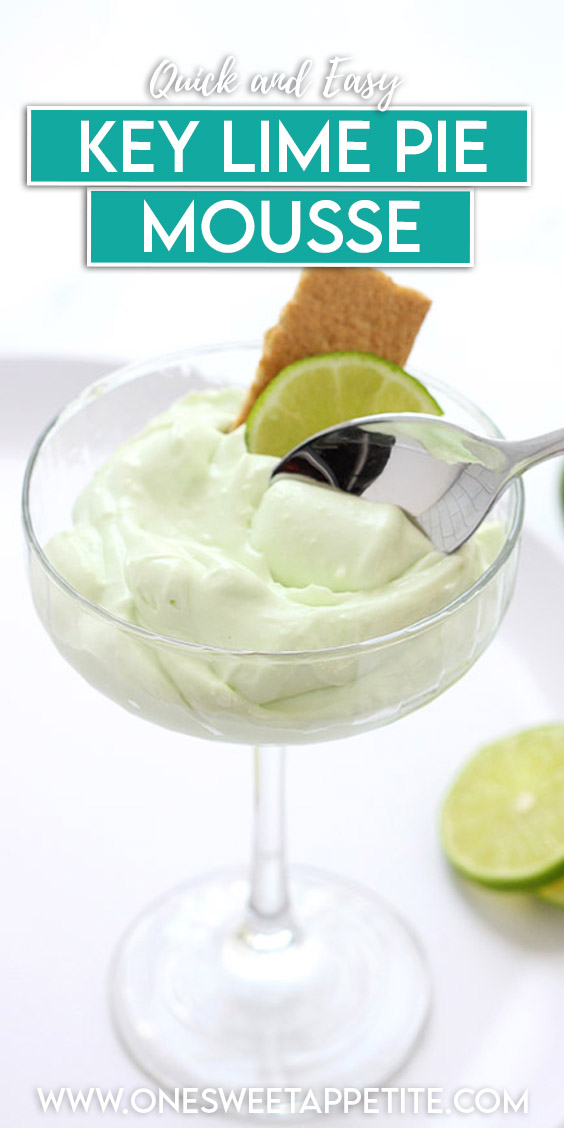 Reader Interactions