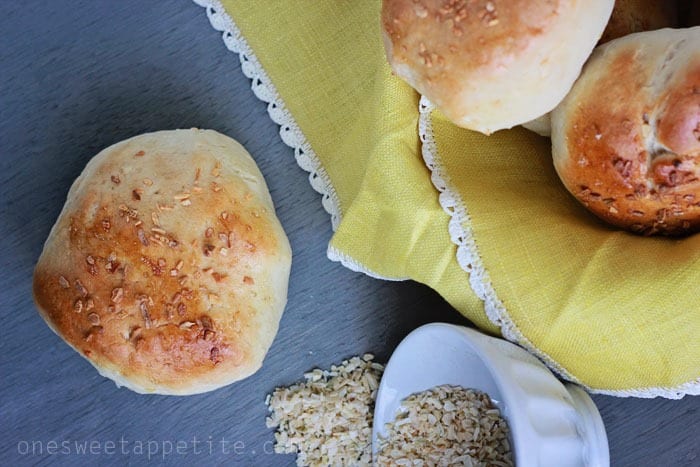 Let's talk buns. The hamburger version that is! I have the most amazing 40 minute hamburger bun recipe that I posted last year, but I decided it was time to find something new. I tossed around the idea of just adding sesame seeds to my tried and true recipe, but eventually decided on some simple onion hamburger buns. It takes just about the same amount of time as my 40 minute recipe and is basically no fail.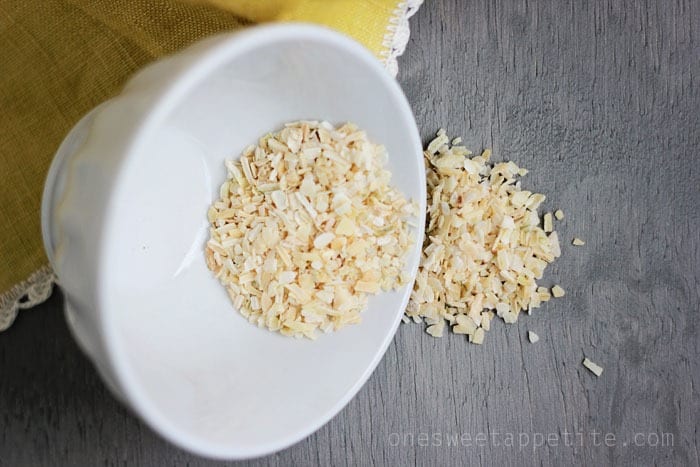 The biggest addition are these dried minced onions. You can find these in the spice section or baking aisle of any grocery store. I've been amazed at all of the fun ways we've found to use them! Toss them into your hamburgers, mix them into taco meat, or even shake things up in your salad dressings!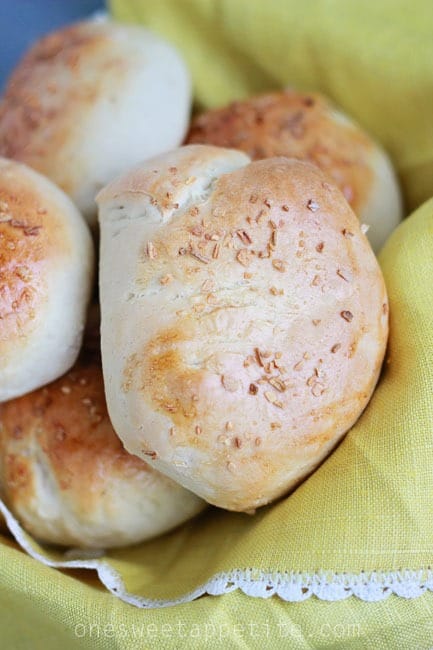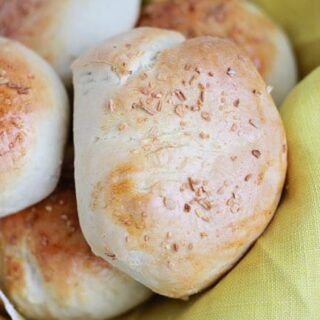 Onion Hamburger Buns
Ingredients
1 cup warm milk
1/2 cup warm water
1/4 cup butter, melted
4 1/2 cups flour
1 package instant yeast
2 tablespoons sugar
1 1/2 teaspoons salt
1 egg
1 tablespoon dried minced onions, plus more for topping
1 egg white
Instructions
Combine the milk, water, butter, flour, yeast, sugar, salt, and onions in the bowl of an electric mixer. Stir until combined with the paddle attachment. Switch to the dough hook and knead for 8 minutes.
Place into a greased dish, cover, and rest for 30 minutes.
Divide your dough into 8 equal pieces (12 if you want slider sized). Place onto a lined cookie sheet, cover, and let rest until doubled in size.
Brush with your egg white, sprinkle with dried onion, and bake for 10-12 minutes at 400 degrees or until lightly browned.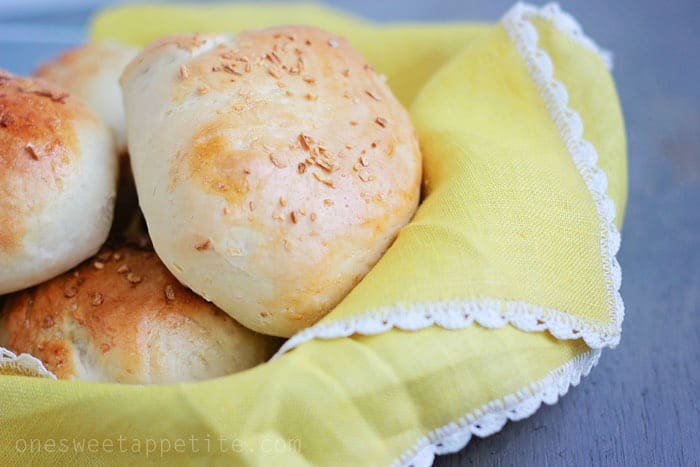 If onions aren't your thing you can actually skip that ingredient. I've also replaced half of the salt with a little garlic powder and loved the outcome. I love this recipe so much that I'll be tweaking it a bit to create a few more fun bun options! You can store any extras in an air tight bag on the counter or in the freezer. Simply slice in half when you are ready to use them and you are all set!
Recipe adapted from AllRecipes.