I always think of pie as a Thanksgiving treat but really it should be a year round thing. I'm not even sure why or when I started  pushing the sweet dessert to the back of my mind once the holidays have passed but, thanks to the overripe bananas on my counter, it's making a spring comeback in the One Sweet Appetite home! This Banana Cream Pie is rich, creamy, and the perfect way to celebrate warming weather.
When I noticed that my bananas were seriously reaching their "use or lose" life stage I knew there were only a handful of recipes I could use to keep them from going to waste. I went through my list of go-to's (
Banana Bread Waffles
,
Banana Cream Cheesecake
, or
Chocolate Banana Muffins
were the strong contenders) and finally decided to break out of my routine and try something new!
My biggest downfall with pie is the crust. I'm no Martha Stewart when it comes to designing the edges. In fact, most of my pies look like a toddler helped me press them into a pan but really it's the flavor that counts, right?? I always reach for my
perfect pie crust recipe
but I'm also thinking that this pie would taste amazing in a
graham cracker version
with vanilla wafers replacing the grahams.
Once you have decided on a base the next part is simple. Slice some over ripe bananas and fill your shell. Pour over a little custard and chill. Easy peasy. I do have to admit that I had to make this one twice. The first time I didn't cook the filling long enough and had a little problem with it setting. Make sure you follow the directions and cook until thickened. Top things off with a little whipped cream and you have got a pie ready to be shared… Or not. It's possible I ate over 80% of it on my own.
Ingredients
1 nine inch pie crust, baked
2-1/2 cups whole milk
1/2 cup granulated sugar
3 tablespoons cornstarch
1/4 teaspoon salt
3 large egg yolks
2 tablespoons butter
1 teaspoon vanilla extract
3-4 over ripe bananas
whipped cream (optional)
Instructions
Combine the milk, sugar, cornstarch, and salt in a large saucepan. Bring to a simmer and cook over medium heat until thickened making sure to whisk consistently.
Lightly whip your egg yolks in a small bowl. Stir a small amount of your milk mixture in with the yolks and whisk until combined. Slowly stir into the pan with the remaining pudding mixture and cook for two minutes longer; making sure to stir the entire time.
Remove from the heat and stir in your butter and vanilla extract. Allow to cool slightly.
While your pudding is cooling slice your bananas and place into your prepared pie crust. Pour lukewarm pudding over the bananas.
Cover and chill 4 hours. Top with whipped cream and enjoy.
Notes
Check to see if the mixture is thickened by dipping a spoon in the custard. Run your finger in a straight line down the back of the spoon. If the line stays your pudding is ready.
Make sure you use bananas that are over ripe for the best flavor.
https://onesweetappetite.com/banana-cream-pie/
PS, you might like…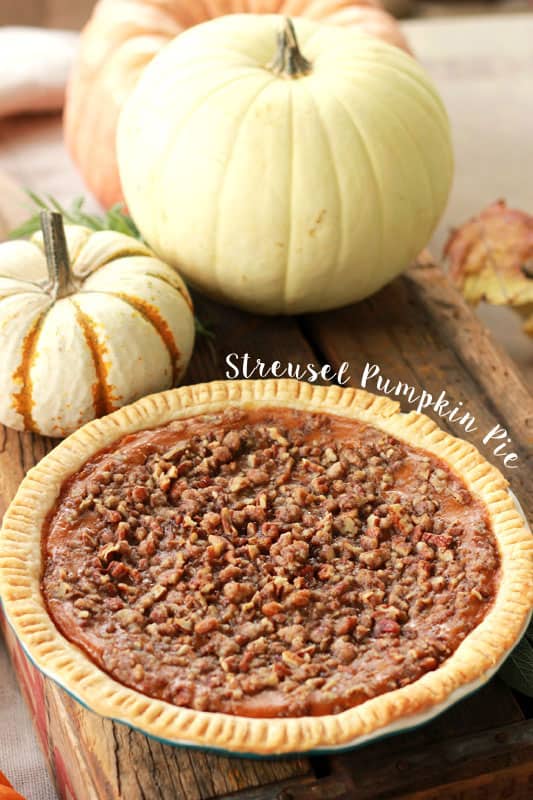 This post may contain affiliate links. I include these links to help you find specific products that are used in my recipes. If you purchase an item from the link on One Sweet Appetite, I will receive a small commission helping keep my recipes free for you.
One Sweet Appetite is a participant in the Amazon Services LLC Associates Program, an affiliate advertising program designed to provide a means for sites to earn advertising fees by advertising and linking to amazon.com
(Visited 3,640 times, 2 visits today)
9