Cheese Ball Bites. This bites sized appetizer recipe is a fun new way to serve a classic! Scoop small amounts of a traditional cheese ball, roll in your topping, and serve in bite sized fillo cups!
My main goal for this was to keep things simple.
The last thing you want when you are in the middle of decking the halls is to be stuck in the kitchen preparing complicated recipes.
Luckily, this one is super impressive and takes under five minutes to prepare.
Seriously. I timed it.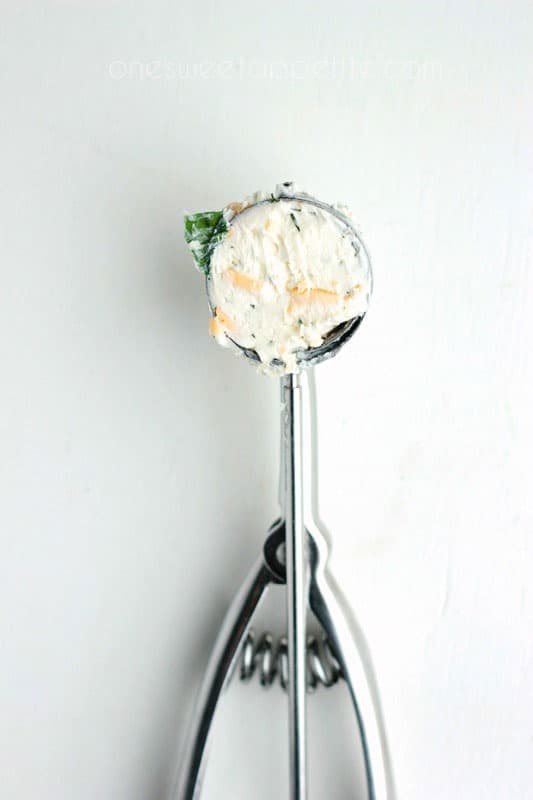 Everything was purchased from my local grocer ready to use.
How handy is that?
This time of year they have a huge selection of cheese balls. I played it safe and grabbed the classic green onion flavor, but you really cannot go wrong with any of the flavor options.
Once you have got your base it is time to decide on toppings!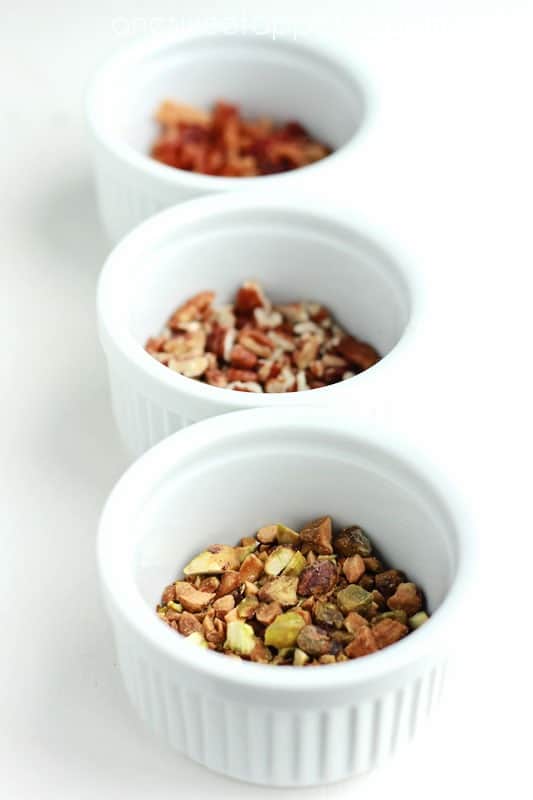 Bacon is always a crowd favorite and one of my go-to's with this dip. Once you have got some of that crumbled, and maybe a few nut varieties, you can get to work!
Roll a few teaspoons of your cheese ball into the bacon bits and place in a fillo cup!
Easy, right? Your guest will think you slaved for hours to create the cute little concoctions and really it took you no time at all!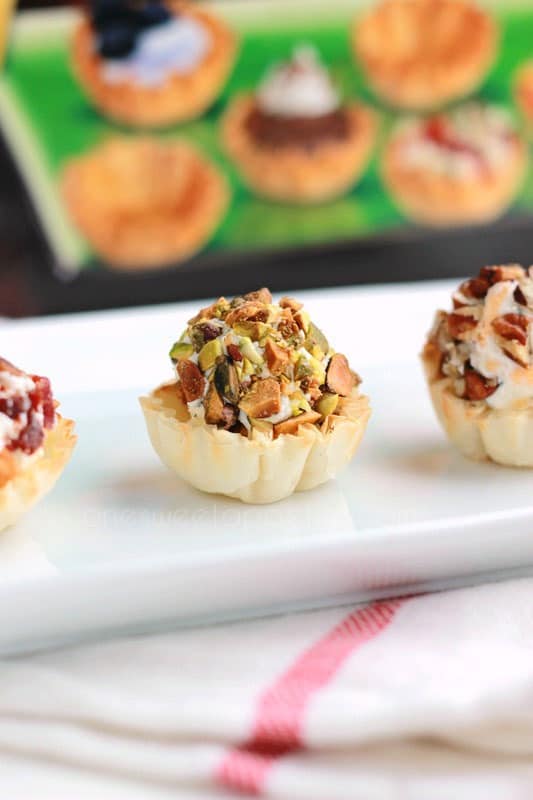 Like this recipe? You will love my Buffalo Chicken Meatballs, Sweet Pepper Poppers, and Asian Zing Bites!
Cheeseball Bites
Ingredients
1 traditional cheese ball
chopped bacon
chopped pecans
chopped pistachios
fillo cups
Instructions
Roll 2 teaspoons of your cheeseball into the topping of your choice. Place in a filo cup and serve!
If making ahead make sure you store them in the refrigerator.