This Chili Dog Recipe is the BEST. The homemade hot dog chili is better than take-out and comes together in under 30 minutes!
This is a go-to comfort food recipe! Other favorites? Jalapeno Popper Mac and Cheese, Chicken Alfredo Stuffed Shells, and Olive Garden Zuppa Soup!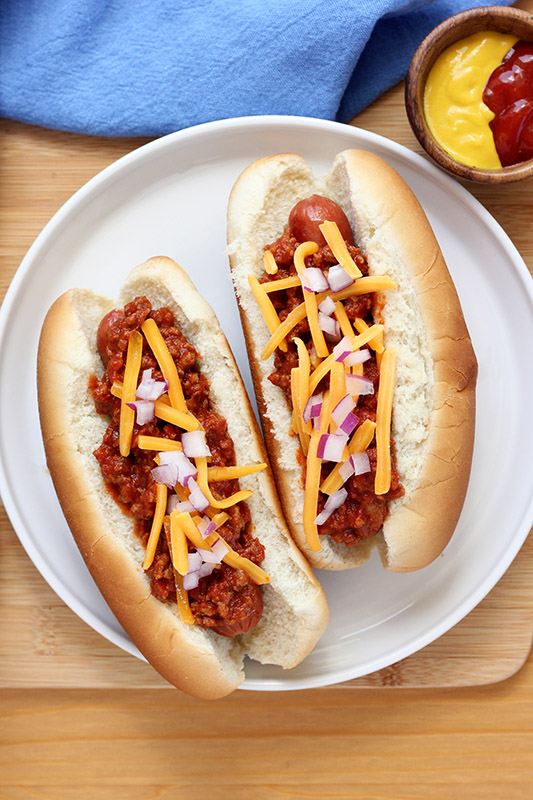 Why You'll Love This Hot Dog Chilli Recipe
Let me tell you, this hot dog chili is the BEST. I never saw myself creating a no-bean chili vs opening a can, but the flavor is night and day with the added bonus that this takes almost no effort to whip up! Ideal for potlucks, parties, or anytime you're craving this classic American comfort food! Add in a handful of melty gooey cheese, with your favorite toppings, and you're in for a savory dinner that will instantly become a favorite.
Serve with chips, potato salad, pasta salad or even corn on the cob for a dinner that is a go-to all summer long.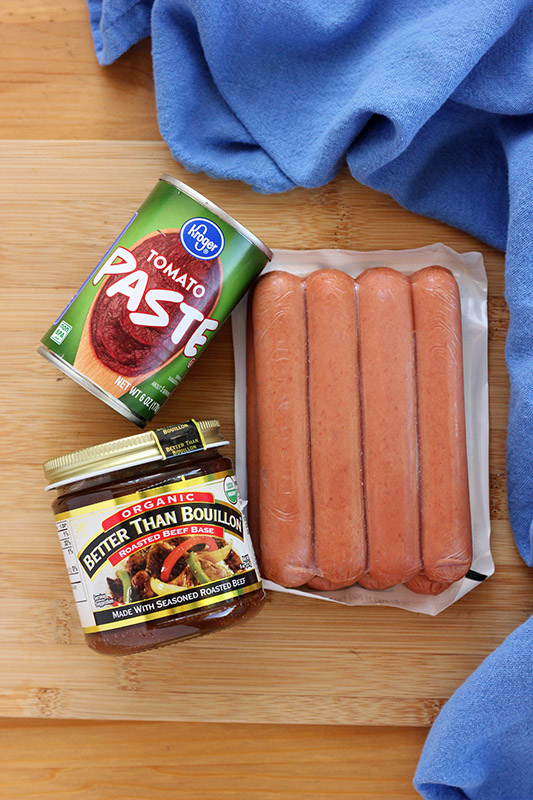 Homemade Hot Dog Chili Ingredients
So, what is a chili dog? Basically, it is the best recipe for hot dogs on the planet. A no-bean chili is spooned over a cooked hot dog and topped with a hefty amount of cheese. Add your favorite toppings, like onion or ketchup, and enjoy. Easy peasy. Here is what you need to get started: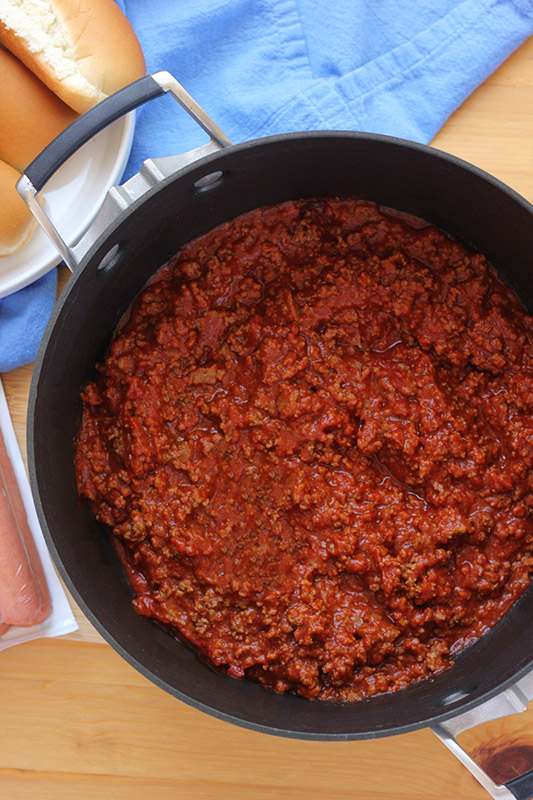 World's Best Chili Dog Recipe
PREP: Gather your ingredients. I like to pull everything out and measure before I get started. This helps make sure I don't miss or miss-measure an ingredient.
COOK: Brown the beef in a skillet. Stir in all of the remaining chili ingredients.
SIMMER: Bring the mixture to a simmer and allow it to cook for 10-15 minutes.
GRILL: Grill or cook the hot dogs on the stove while the chili is finishing up. This is also a great time to prep the toppings.
ASSEMBLE: Place a cooked hot dog into a bun. Spoon chili and sprinkle with cheese.
ENJOY: Serve immediately and enjoy your meal!
Helpful Tools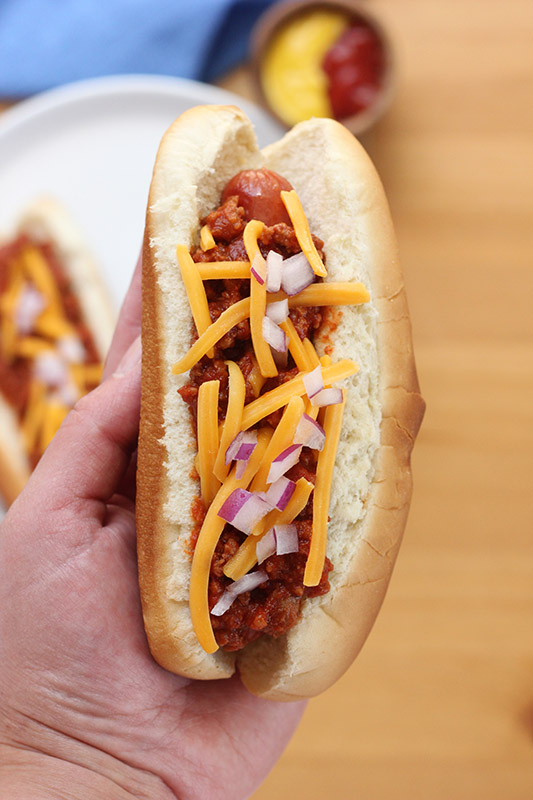 Recipe Notes:
What are good hot dog toppings?
I used to be a classic u0022chili and cheeseu0022 gal. That is, until I realized you can add almost ANYTHING to a chili dog and it will be delicious. They are already messy, so don't be afraid to overload!
Chopped Onion
Jalapeno
Bacon
Banana Peppers
Ketchup and Mustard
What type of buns should I use?
No need to go fancy on the bun. Pick a quality, preferably not the $1 version, bun that you know your family will enjoy. If you've never tried a brioche bun, I highly recommend you do.
What type of hot dogs should I use?
All-Beef tend to be a fan favorite. We like Nathan's or the Costco brand. But you can really use any hot dog for this recipe.
How long does this recipe last?
Huge news. You can actually make this in advance, which comes in handy when prepping for a party! This chili recipe will last up to 3 days if stored covered in the refrigerator.
Can you freeze this chili?
Yes. You can store cooled chili in freezer safe bags or containers for up to 3 months. Thaw overnight in the refrigerator and heat in the microwave or stovetop.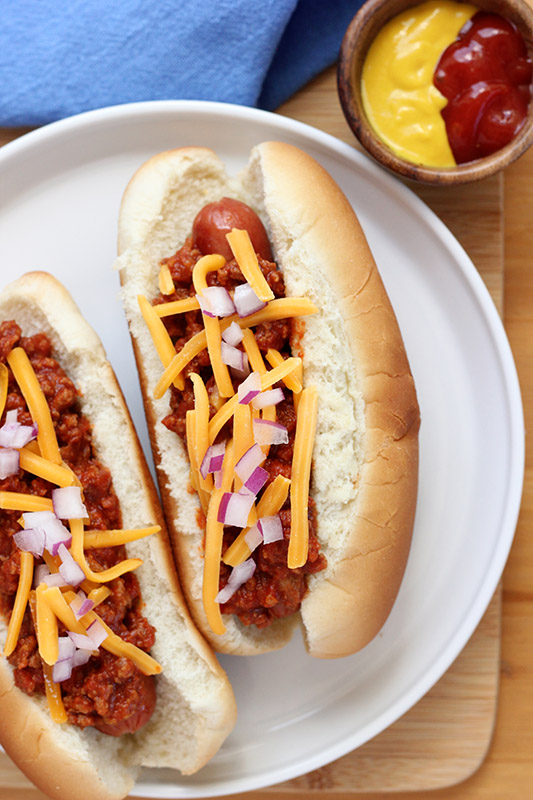 MORE MUST-TRY QUICK DINNER RECIPES
WHAT TO SERVE WITH HOT DOGS
Still Hungry? Follow One Sweet Appetite on Instagram, Pinterest, and Facebook!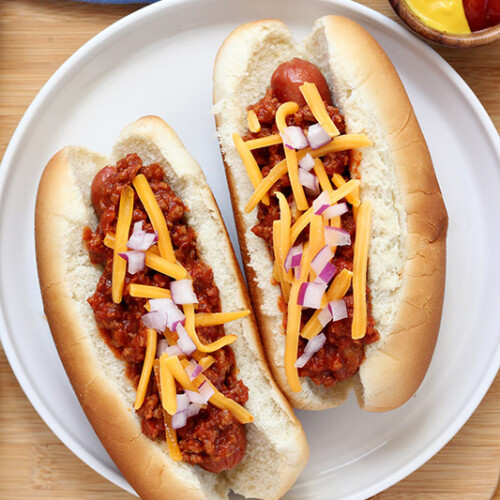 Hot Dog Chili Recipe
This Chili Dog Recipe is the BEST. The homemade hot dog chili is better than take-out and comes together in under 30 minutes!
Ingredients
1 lb ground beef
2/3 cup beef broth
3 oz tomato paste
1/2 cup ketchup
2 teaspoons chili powder
1/2 teaspoon salt
1/2 teaspoon onion powder
1/2 teaspoon garlic powder
1/2 teaspoon brown sugar
dash Worcestershire
6 hot dogs
buns
cheese
Instructions
Chili:
Add the ground beef to a medium sized pot. Cook until brown and crumbled.

Add the beef broth, tomato paste, ketchup, chili powder, onion powder, garlic powder, brown sugar, and worcestershire.

Bring to a simmer and allow to cook for 10 minutes.
Assembly:
While the chili is cooking, add the hot dogs to a warm skillet.

Cook, turning frequently, until the hot dogs are browned and heated through.

Add the hot dog to a bun and spoon chili on top.

Serve with desired toppings.
Notes
We like to serve this recipe with ketchup, mustard, onion, relish, and jalapeno as toppings.
Nutrition
Serving: 1g | Calories: 438kcal | Carbohydrates: 14g | Protein: 29g | Fat: 29g | Saturated Fat: 12g | Polyunsaturated Fat: 14g | Trans Fat: 1g | Cholesterol: 100mg | Sodium: 1038mg | Fiber: 1g | Sugar: 7g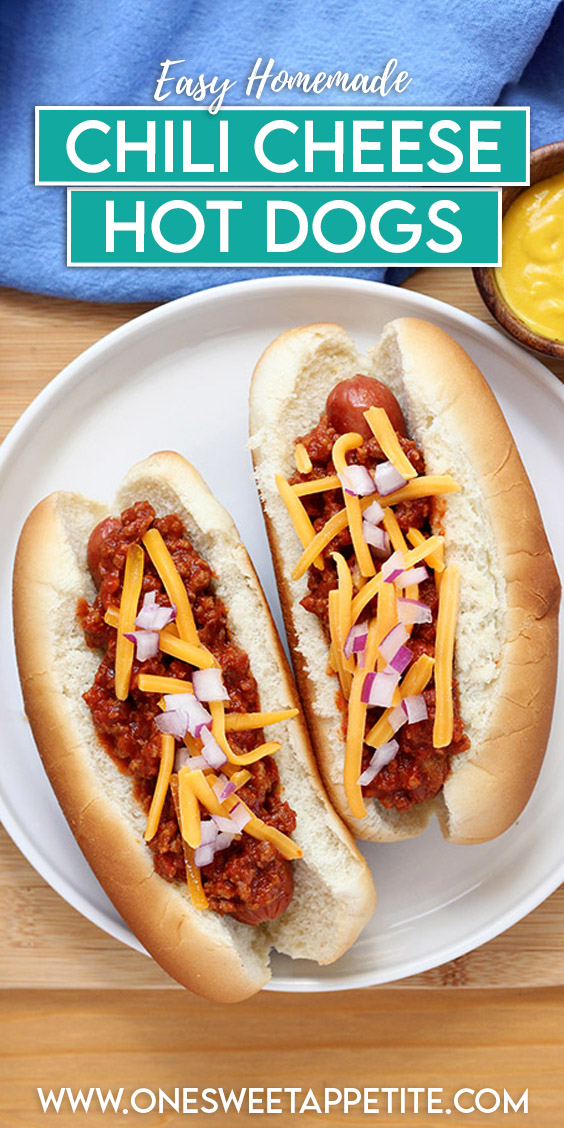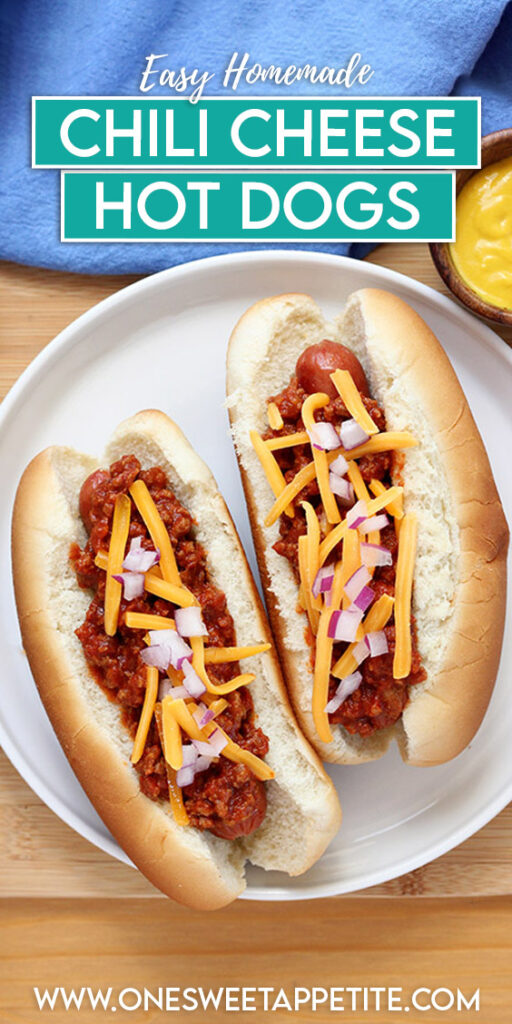 Reader Interactions