Let's celebrate Pi day with these Lemon Pie Bars! The fun citrus flavor is the perfect way to welcome spring!
I'll be honest with you… I'm no novice when it comes to making a pie  but when I think of all of the stress of rolling out that dough and pinching the perfect edges it makes me cringe a little. I knew when my Holiday Blogger Group wanted to celebrate this holiday that bars would be the way to go. They are quick, easy, and always delicious.
I already have an amazing lemon bar recipe but the meringue on top seemed to add just a touch of pie goodness. I stumbled onto this little gem over on the King Arthur website and have made it at least half a dozen times already. Fluffy whipped egg whites with a touch of sugar and fresh lemon juice gives the topping a kick of tartness that really sends these over the edge.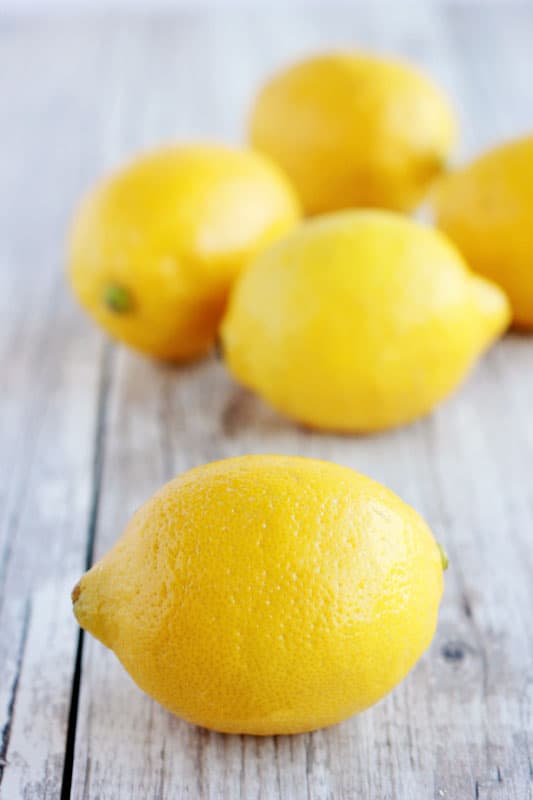 You're going to want to start with the base. Mix some basic ingredients like butter, flour, egg yolks, and salt until it is crumbly and press into a prepared pan. Bake for a few minutes and cool while you whip up the filling. Which, by the way, is so unbelievably simple. When I first saw that it used sweetened condensed milk I was skeptical but stirring in some lemon zest and juice gives it the perfect boost.
Pour that into your pan and top with meringue. I baked it for a few more minutes until it got that nice golden brown color and then cooled for 20 minutes before cutting.
Ingredients
1 1/2 cups All-Purpose Flour
1/4 teaspoon salt
1/4 teaspoon baking powder
1 cup sugar, divided
1/2 cup butter
4 large eggs, divided
1 can (14 ounces) sweetened condensed milk
Zest from two lemons
1/2 cup + 1 teaspoon lemon juice
Instructions
Preheat your oven to 350 degrees. Line a 9x13 pan with parchment paper.
Whisk together the flour, salt, baking powder, and 1/2 cup sugar. Cut in the butter and 3 egg yolks (make sure it's just the yolk and save the whites for later). Press into your prepared pan and bake for 15 minutes. Cool
While your crust is cooling combine the sweetened condensed milk, lemon zest and 1/2 cup lemon juice. Pour over the crust.
In a clean bowl whip 4 egg whites until foamy. Slowly add the 1 teaspoon lemon juice and 1/2 cup sugar. Beat until stiff peeks form. Spread over your bars and bake an additional 20 minutes or until lightly browned.
https://onesweetappetite.com/lemon-pie-bars/
Lemon not your thing? Good news! I have an entire list of amazing Pie Recipes for you to sink your teeth into. Check out what my friends have cooking up:
Dessert Now Dinner Later's Creamy Lemon and Blueberry Pie
Tried and Tasty Pecan Hand Pies
Life Made Sweeter No Bake Chocolate Mint Oreo Pie
Sugar & Soul Irish Cream Pies
A Kitchen Addiction No Bake Strawberry Lemon Cream Pie
Eazy Peazy Mealz Samoa Pie
 A Dash of Sanity Mile High Fudge Brownie Pie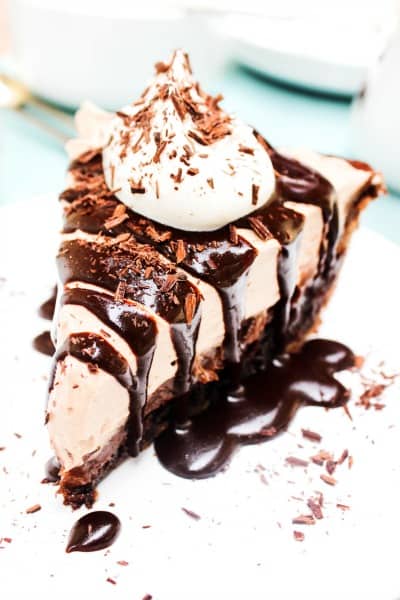 Cupcake Diaries Cherry Pie Bars
Like Mother Like Daughter Caramel Banana Cream Pie
Lemon Tree Dwelling Coconut Cream Pie
The Love Nerds Frozen Strawberry Yogurt Pie
This post may contain affiliate links. I include these links to help you find specific products that are used in my recipes. If you purchase an item from the link on One Sweet Appetite, I will receive a small commission helping keep my recipes free for you.
One Sweet Appetite is a participant in the Amazon Services LLC Associates Program, an affiliate advertising program designed to provide a means for sites to earn advertising fees by advertising and linking to amazon.com
(Visited 5,155 times, 1 visits today)
1