It is National Donut Day and I couldn't think of a better way to celebrate than with these luscious Chocolate Cake Donuts!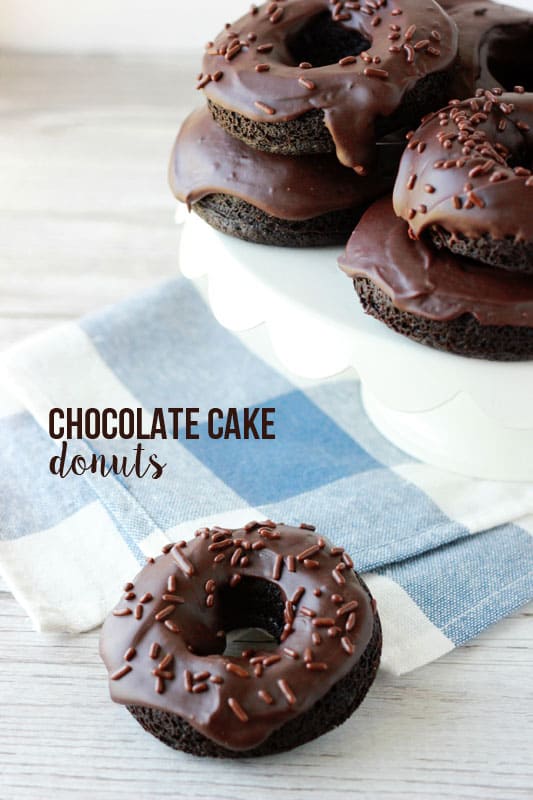 It's well known around my family that I'm not much of a chocolate fan. I don't know what it is about it but I'd much rather reach for something packed with citrus or maybe even a slice of cheesecake. There are, however, two exceptions to this no-chocolate rule…
1. Brownies
2. Chocolate Dunford Donuts
Since I already have several versions of brownies floating around the site I figured it was about time I tried my hand at a copycat donut. Let me be clear about something… While mine are a decadent treat you won't want to share… They aren't exactly like the Dunford's we all know and love. Mine are slightly less dense but still pack that same rich flavor. One day I might try to give these a more heavy feel but for now this will do. I mean really, once the photos were taken they disappeared in the blink of an eye!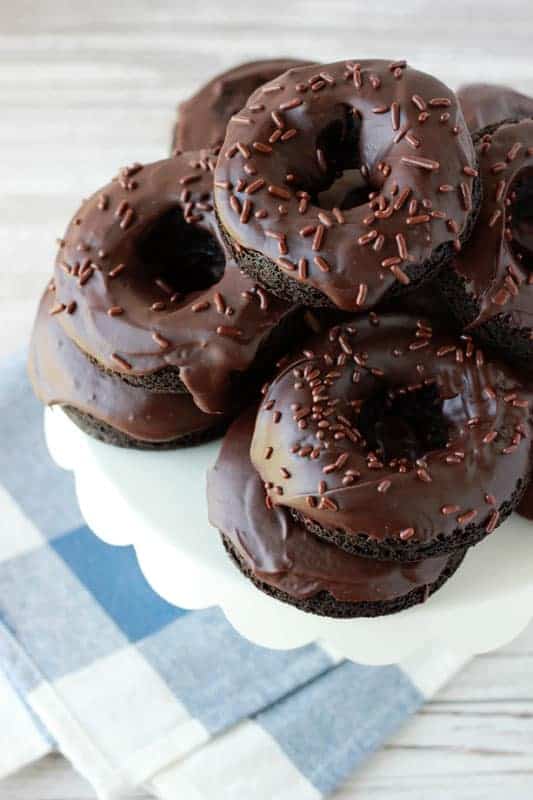 My seven year old declared these the greatest donuts in all of the land but also warned not to forget the sprinkles! According to him you can't really have a good chocolate donut without the little jimmies on top and the truth is I kind of agree. When I first frosted these babies I realized they looked a little sad and boring but with just a few shakes of the sprinkle jar they had a new look and I was digging it (do people still say that??).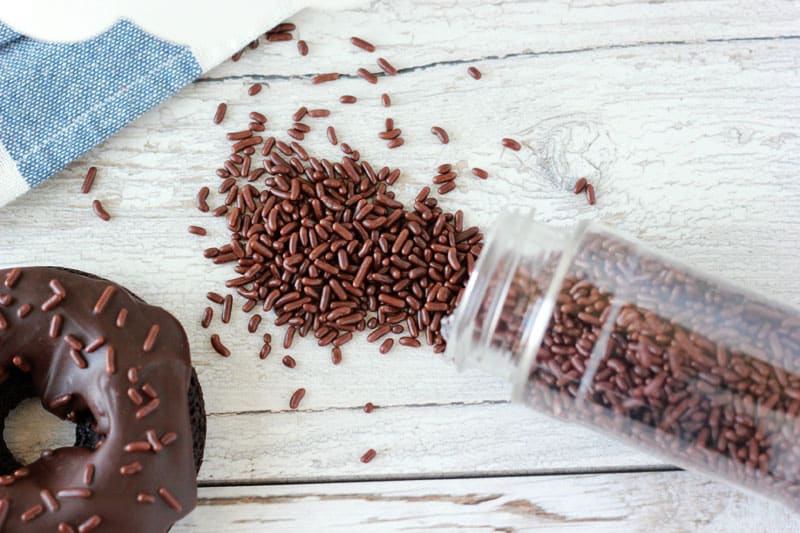 Chocolate Cake Donuts
Ingredients
For the Donut:
1-3/4

cups

all-purpose flour

2/3

cup

dark cocoa powder

1-1/4

cup

brown sugar

1

teaspoon

baking powder

1

teaspoon

baking soda

1

teaspoon

salt

2

large eggs

3/4

cup

buttermilk

2

teaspoons

vanilla extract

1/2

cup

melted butter

1/2

cup

mini chocolate chips
For the Glaze:
1/2

cup

semi sweet chocolate chips

2

tablespoons

butter

2

teaspoons

corn syrup

2

teaspoons

water
Instructions
Preheat your oven to 350 degrees. Lightly mist two donut pans with cooking spray and set aside for later use.

Stir together the flour. cocoa, sugar, baking powder, baking soda, and salt.

Whisk the eggs, buttermilk, vanilla, and melted butter in a large measuring cup. Pour into your dry ingredients and mix until combined. Fold in the chocolate chips.

Spoon your batter into a large Ziploc. Cut the corner with scissors and pipe into your prepared pans until 1/2 full. Bake for 12-15 minutes or until a toothpick comes out clean.

For the glaze combine the chocolate chips, butter, corn syrup, and water in a microwave safe bowl. Heat for 20 seconds at a time, stirring in between sessions, until melted. Dip your donuts and sprinkle with chocolate jimmies.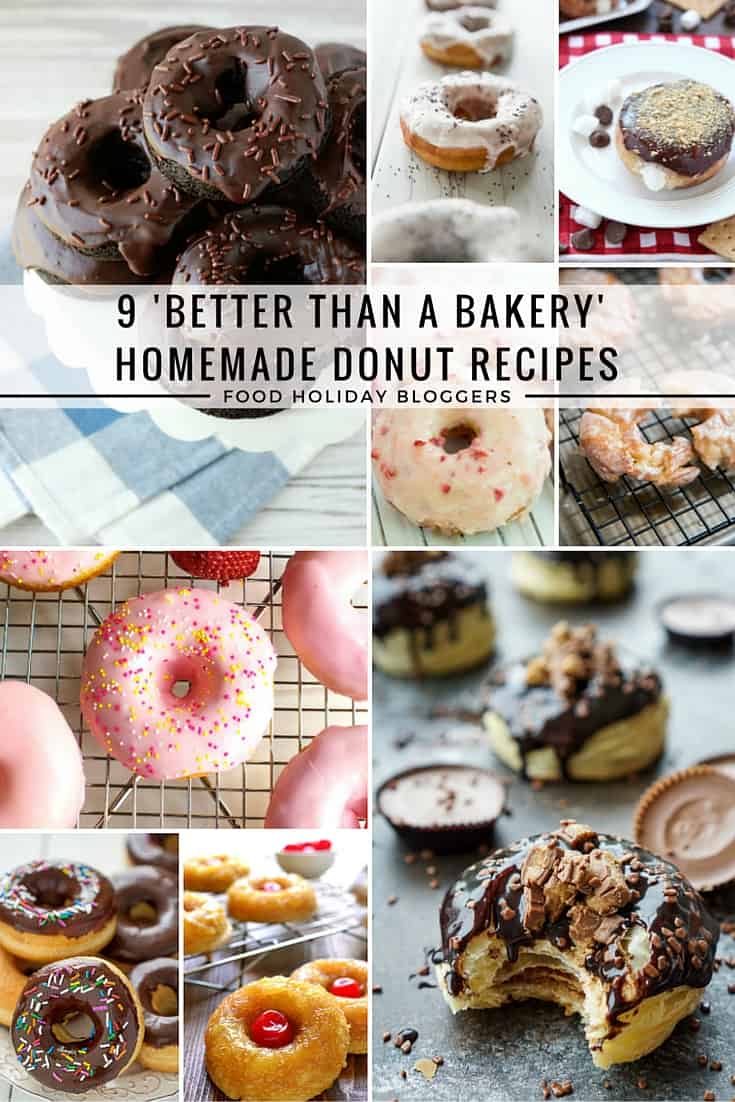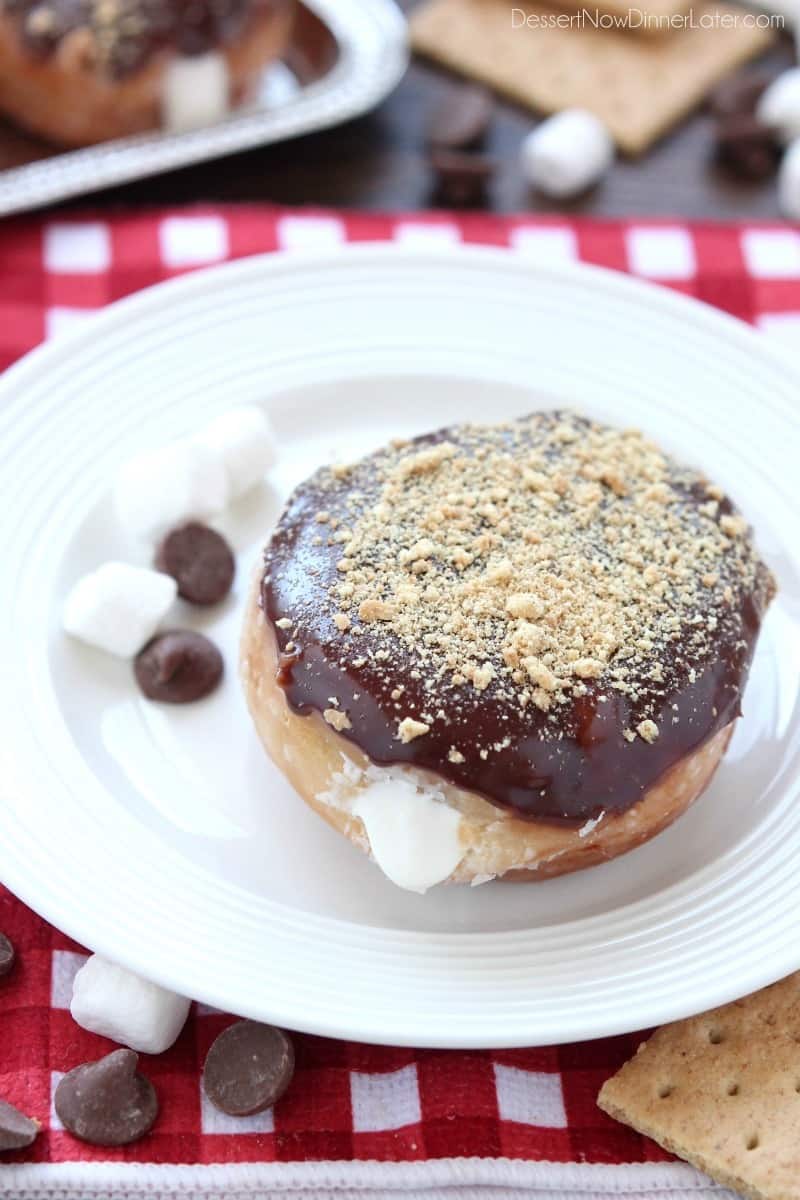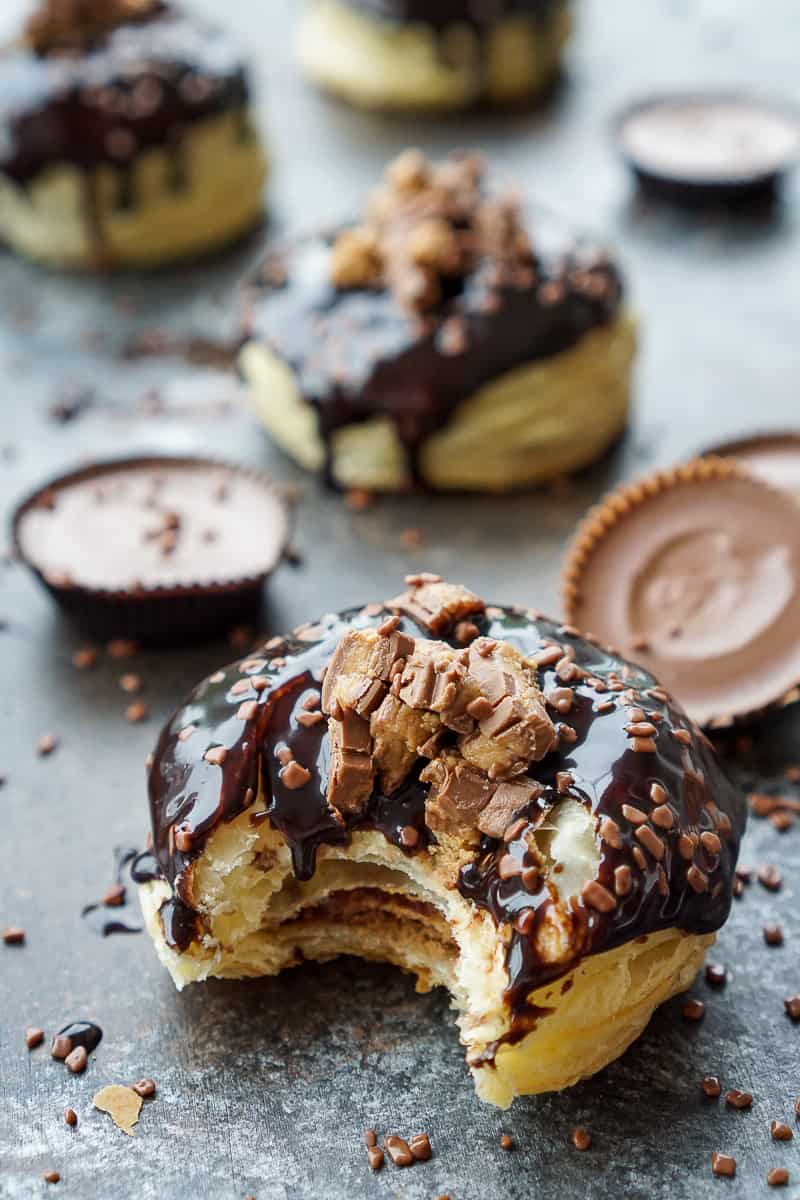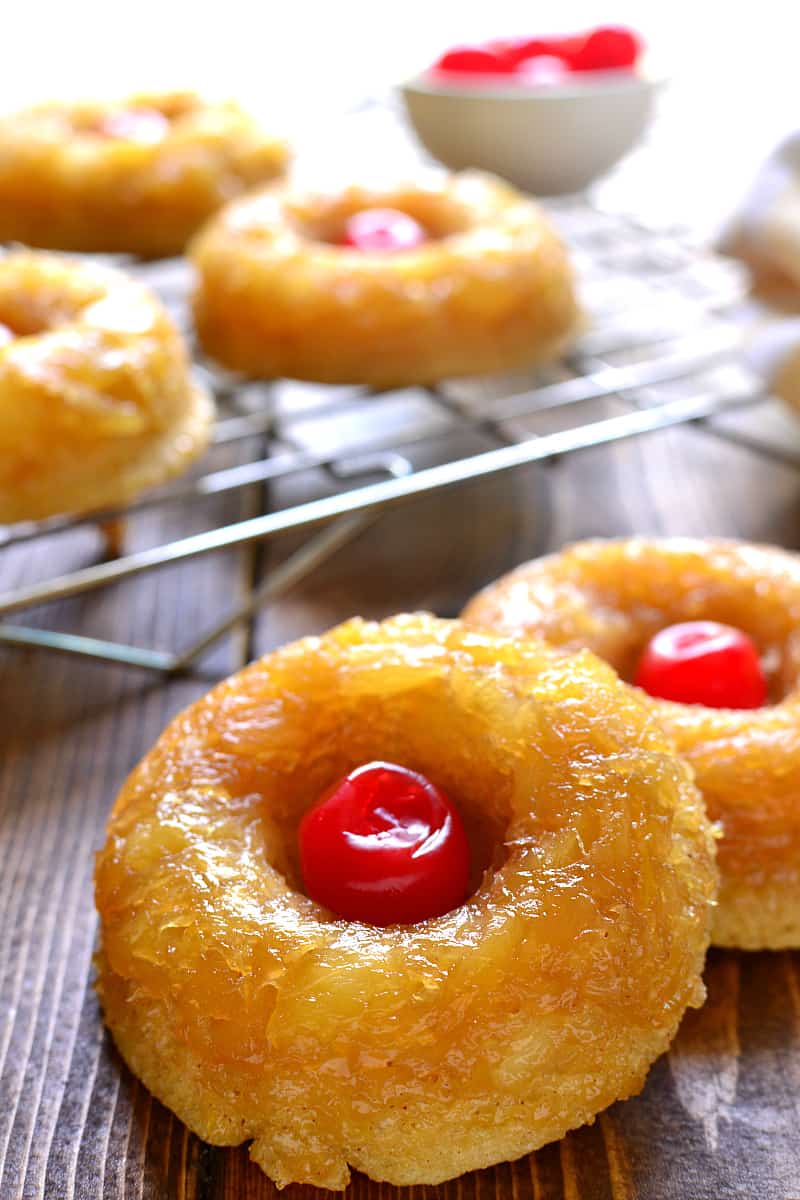 This post may contain affiliate links. I include these links to help you find specific products that are used in my recipes. If you purchase an item from the link on One Sweet Appetite, I will receive a small commission helping keep my recipes free for you.
One Sweet Appetite is a participant in the Amazon Services LLC Associates Program, an affiliate advertising program designed to provide a means for sites to earn advertising fees by advertising and linking to amazon.com
(Visited 6,278 times, 1 visits today)
8