Let's take a virtual vacation and pretend we're sitting on a beach somewhere sipping this Coconut Pineapple Green Smoothie.
Before we dive into the delicious details of this recipe I need to give a shout out to my hunk of a husband who actually TOOK all of the photos in today's post! I was on a crazy deadline but also working my full time job. Somehow this recipe slipped through the cracks and I completely forgot that I needed to get it submitted for my colab
smoothie ebook
. He busted out the blender, and after a quick over the phone course on how to use my camera, whipped up this tasty drink! Not too shabby, eh? He really is one of those people who can pick up on any hobby and instantly be amazing at it.
But let's get back to business. For this recipe I highly recommend grabbing a fresh pineapple. Don't worry if it's out of season or you can't get passed the idea of slicing it yourself (which is easier than you think and tutorials can be found on YouTube). Canned will still do in a pinch. I just feel like you really do get a better flavor punch if you pick a nice ripe one and there's the added bonus that it freezes well! Any direction you decide to go you'll be over-the-moon excited about how refreshing this drink really is.
Once you've got all of your ingredients together add all of your ingredients into a blender and BAM. You've got a green smoothie that's packed with potassium, calcium, vitamin C, and fiber! I chose to use fresh spinach to give mine that super green color but you could easily substitute that with kale. This makes only one serving so my only suggestion is to double up if you plan on sharing! In just a few minutes you'll be sipping on this smoothie and imaging yourself on a beach under the warm sun with waves crashing down around you.
Coconut Pineapple Green Smoothie
Ingredients
5.3 oz container of coconut greek yogurt
½ cup sweetened coconut milk
½ green apple, peeled and chopped
1 cup fresh or frozen pineapple
1 cup spinach
Instructions
Combine all ingredients in the blender.
Blend until smooth.
https://onesweetappetite.com/coconut-pineapple-green-smoothie/
PS, you might like…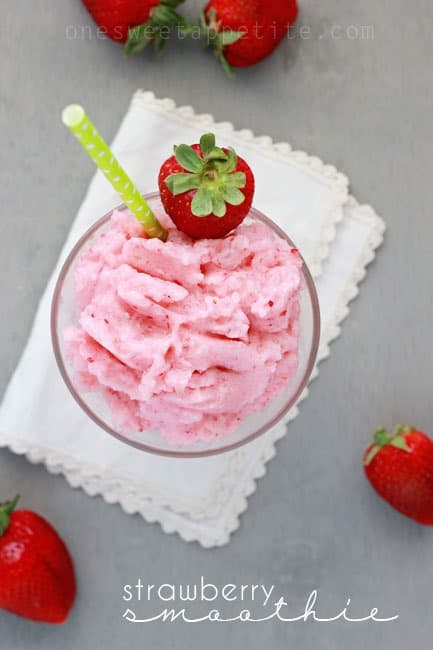 This post may contain affiliate links. I include these links to help you find specific products that are used in my recipes. If you purchase an item from the link on One Sweet Appetite, I will receive a small commission helping keep my recipes free for you.
One Sweet Appetite is a participant in the Amazon Services LLC Associates Program, an affiliate advertising program designed to provide a means for sites to earn advertising fees by advertising and linking to amazon.com
(Visited 1,366 times, 1 visits today)
0