When you attend a Harry Potter party it only makes sense that you would be sorted into a House. What better way to share you house colors than on DIY Harry Potter Felt Ties?!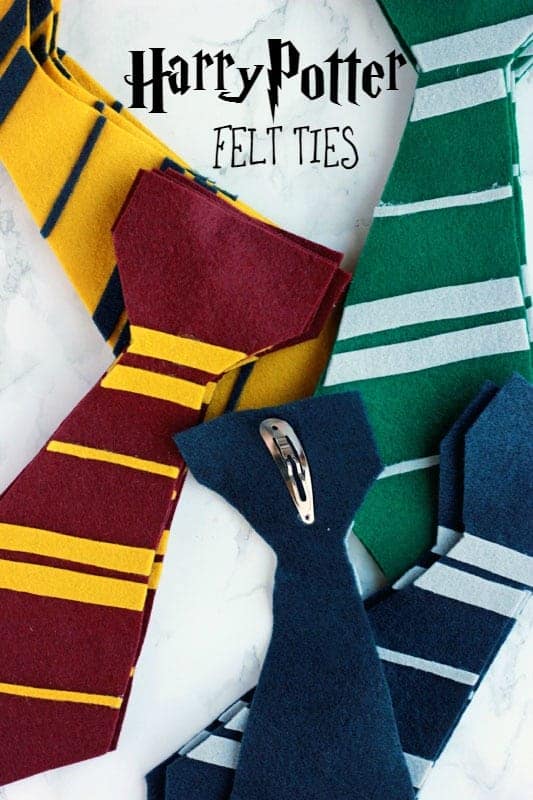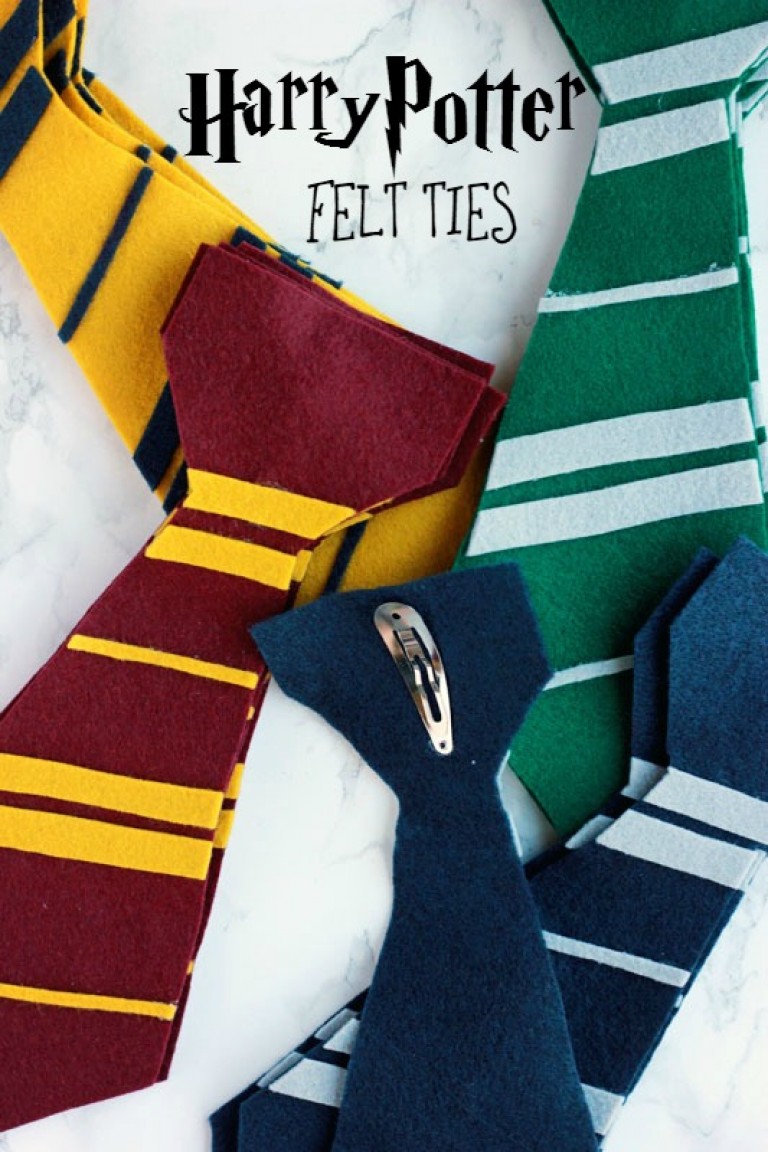 How to Make Hogwarts House Ties Out of Felt:
One of the first items we ordered when my son chose Harry Potter as his Halloween costume was the tie.
According to him it was THE most important part. How on earth would everyone know that he was a Gryffindor if he did not sport the right colors?
Since all of the ties I could find online were $5+ a piece, I knew it was not realistic for me to buy one for all of the party guests. However, felt is extremely cheap and with a little hot glue I was able to put together 12 ties for $6.49 and in under one hour!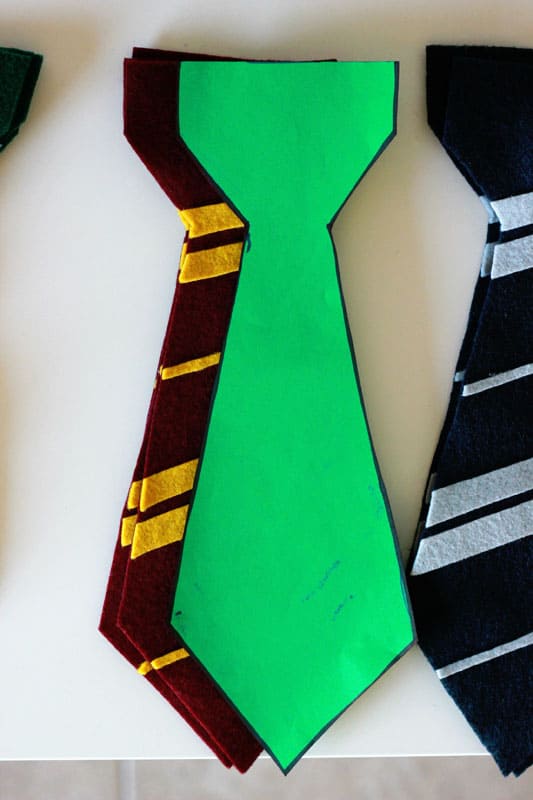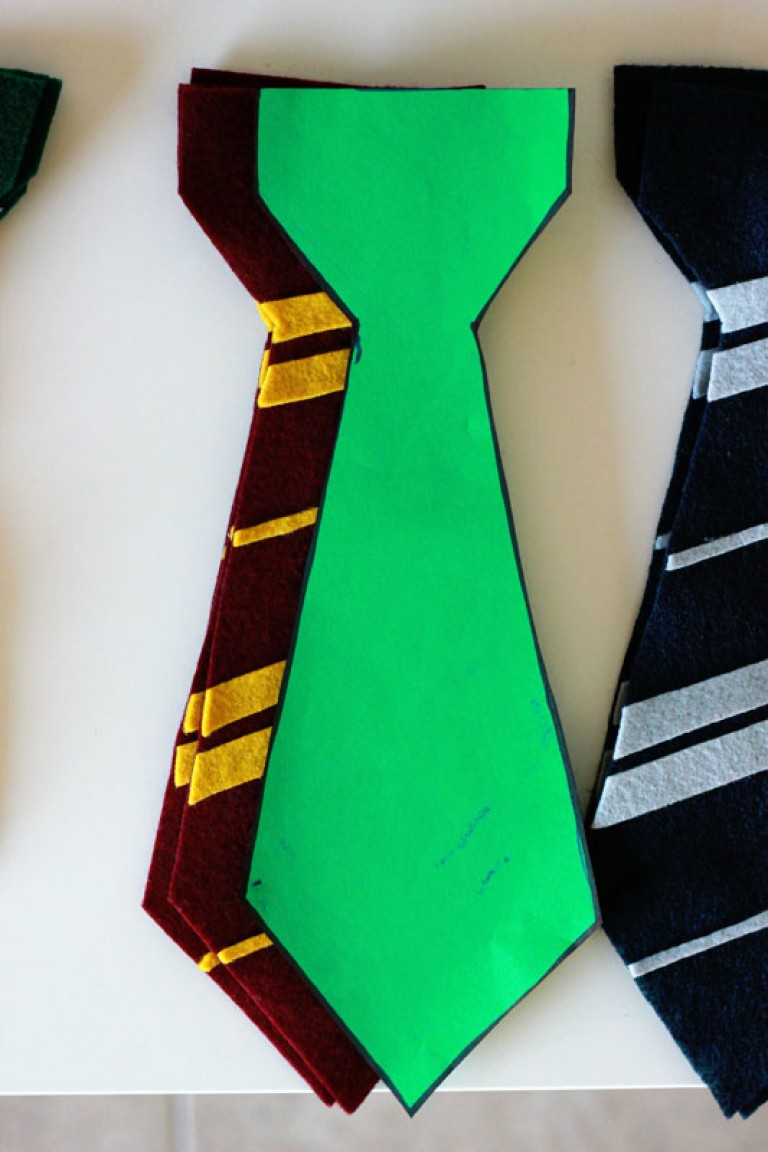 How to make a Harry Potter Felt Tie
The first thing I did was draw out a tie pattern on a piece of card stock.
Do not look too closely because I am pretty sure it is uneven on every side.
The good news is it did not need to be too perfect because most of the guests were only 7, and I doubt they were going to bust out their rulers.
Tip for this tutorial:
I have had a lot of you ask for a downloadable template. While I do plan on adding one for the future, for now I have a tip for you.
Grab one of your kids ties.
Lay it on a piece of card stock.
Mark the length and use it as a guide for how big to make your ties.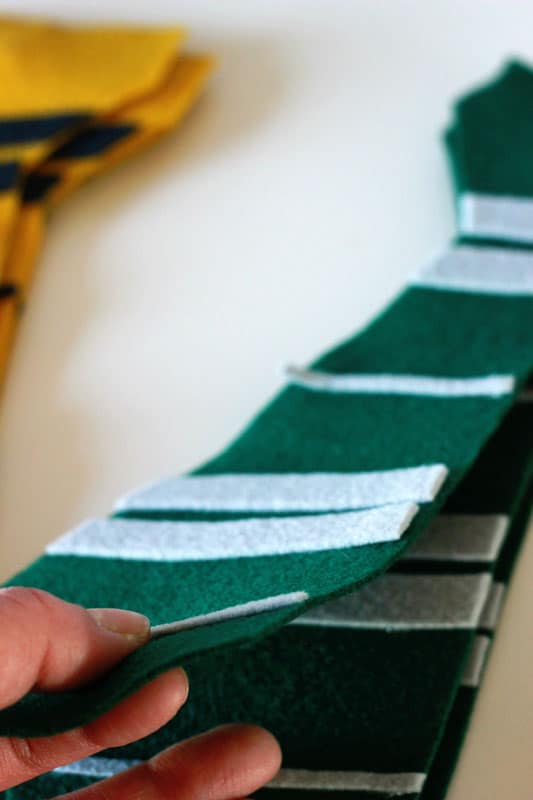 With the leftover fabrics we cut out coordinating stripes and used a little fabric glue to attach them at an angle.
Hot glue and hair clips gave me a cheap way for everyone to clip them onto their shirts during the party.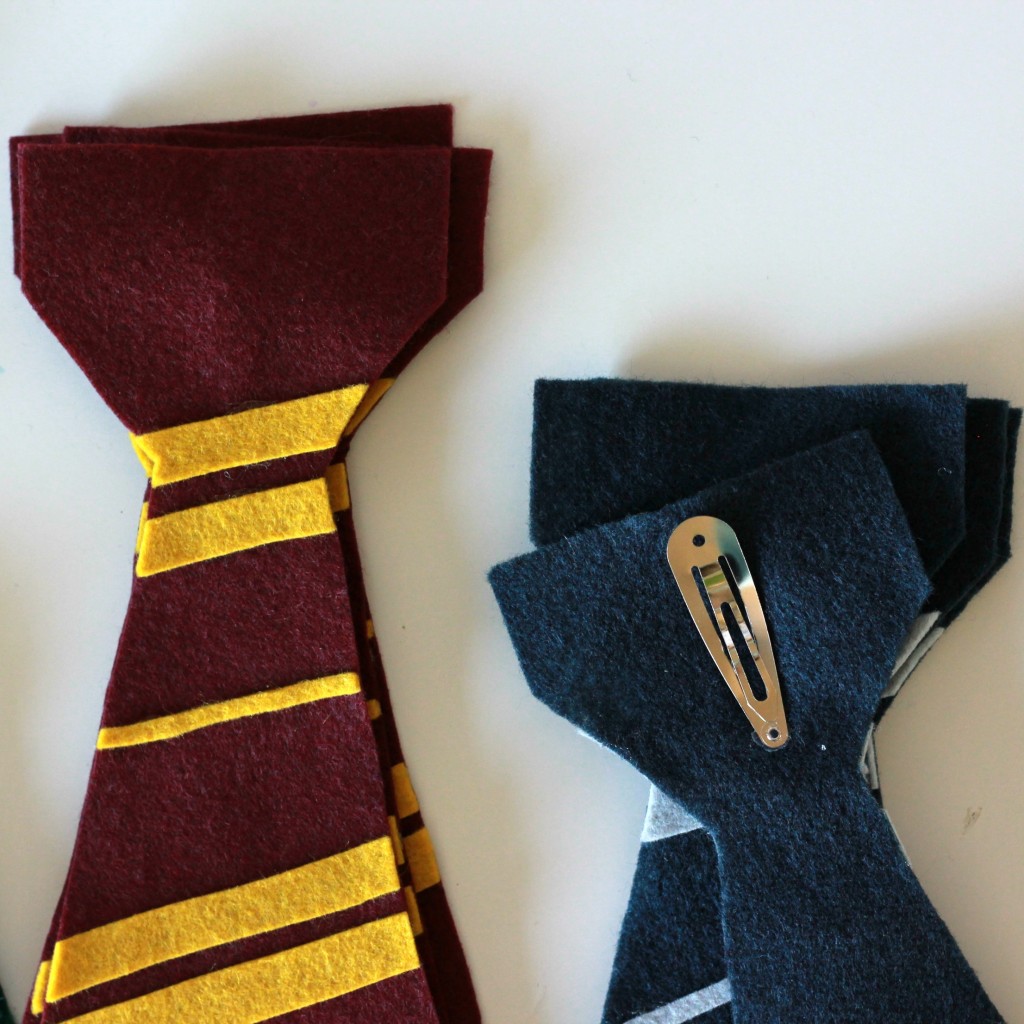 We decided that the best way for everyone to get a tie (and not fight over the best ones) was to write down each house name on a small piece of paper.
We placed them into a cup. When everyone arrived at the party I had the guests form a line and they chose their house and wands.
I loved watching all of their reactions as we helped them gather their supplies.
One little girl ,who came in full costume as Hermione Granger, was ecstatic when she picked Gryffindor.
It was meant to be.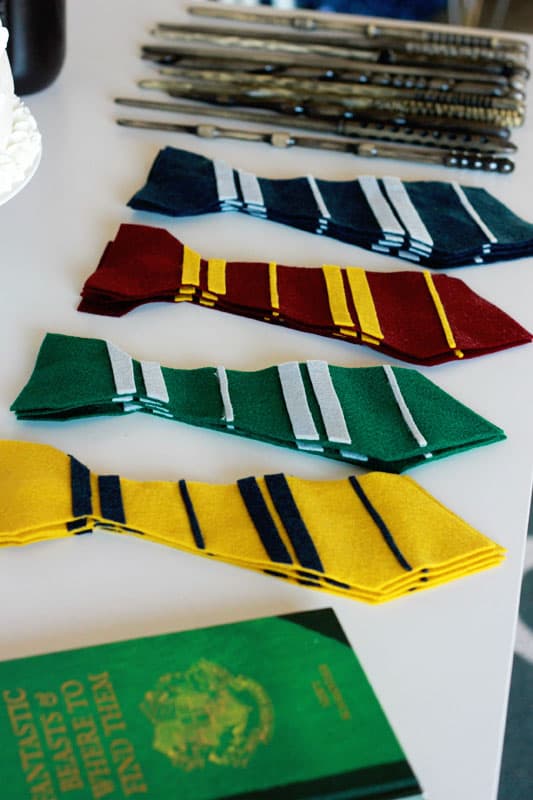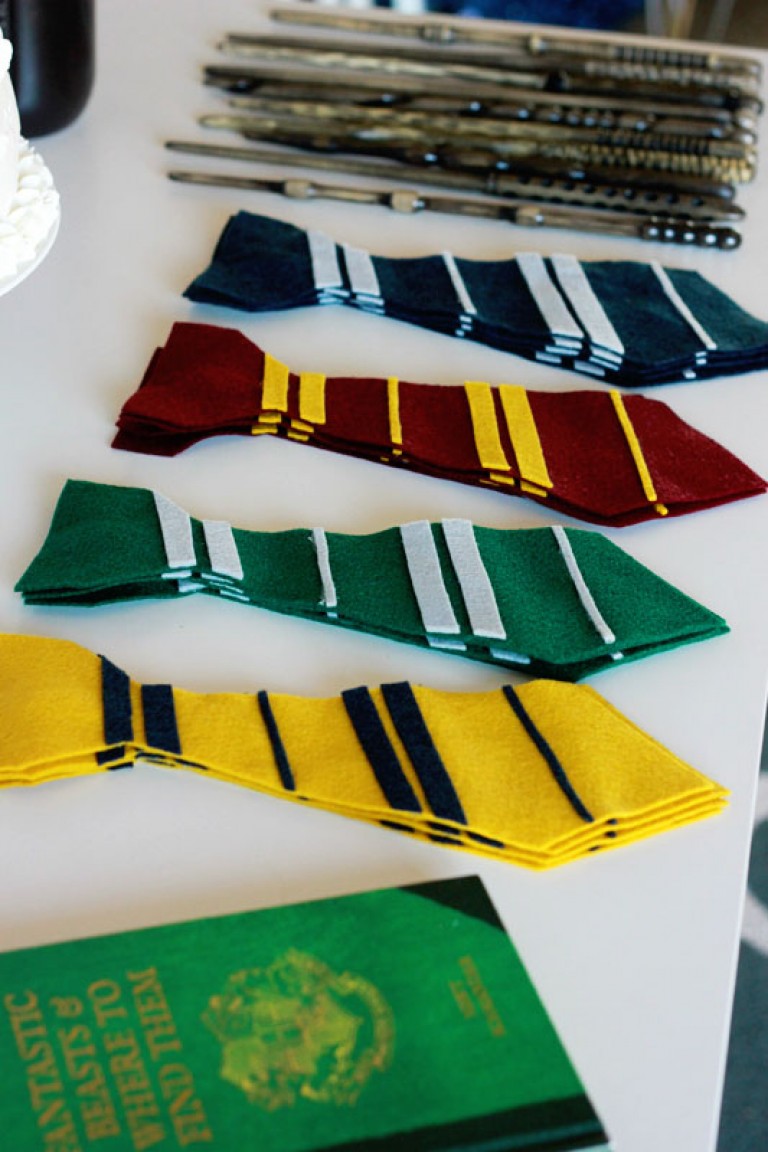 Like this tutorial? You will love my:
Harry Potter Party Ideas
Harry Potter Photo Booth
Butterbeer Cupcakes
NEW! I have another wizard tutorial you will want to check out! Hop over and see how to make the most amazing Harry Potter wands!
Pin this for later: