This Hawaiian Chicken Stack Tin Foil Dinner is the perfect easy recipe! Made with chicken, rice, fresh vegetables give you a flavor packed meal!
This easy dinner just landed at the top of our must-make recipes!
Inspired by the classic Hawaiian haystacks, it is beyond delicious! Made with chicken, rice, fresh vegetables, and teriyaki sauce for a flavor packed meal the entire family will love.
My husband said this foil packet is full of nostalgia. He can remember making these as a kid around the table with all of his siblings. Part of the fun was letting everyone have a hands on experience. They would serve the ingredients in separate bowls and let everyone stack on their favorites.
Can you cook tin foil dinners in the oven?
This is one of the most versatile dinners to make. It can be cooked in the oven, on the grill, or on hot coals. The foil packs are a great makeshift dinner plate and make for easy clean up! Just crumple and throw away.
How to make Hawaiian Haystacks in tin foil:
Create double lined rectangles with your foil. Fold the sides up creating a 1″ rim.
Mist the foil with non-stick spray.
Divide cooked rice between the packets.
Top with the remaining ingredients.
Seal.
And cook!
Hawaiian Chicken Stack Tin Foil Dinner
This Hawaiian Chicken Stack Tin Foil Dinner is the perfect dinner recipe! Serve it at home our while camping!
Ingredients
1-1/2 lbs of chicken, chopped or sliced
2 cups cooked rice
red and green peppers, sliced
onions, sliced
broccoli
pineapple, we like crushed but chopped is preferred by most
peas
teriyaki sauce
Instructions
Create four rectangles of heavy duty foil. Fold up the sides creating a 1 inch rim.
Spray your containers with cooking spray and divide the rice between them evenly. Top with your remaining ingredients. Fold up the sides to create your packet.
Outdoor cooking: Place your packets onto prepared coals. Cook for 30 minutes making sure to turn a few times.
At home cooking: Bake at 400 degrees for 30 minutes.
One little tip I like to toss out there… Double up on your foil if you are planning on using it as the container or plate. If you're looking for some great inspiration on what kind of meals to add to your camping menu make sure to check out my cookbook!
Foiled! Easy, Tasty, Tin Foil Meals
is packed with great ideas from breakfast to desserts! Make sure to give me a shout out on social media if you give any of them a try! I'd love to feature you and your cooking adventures!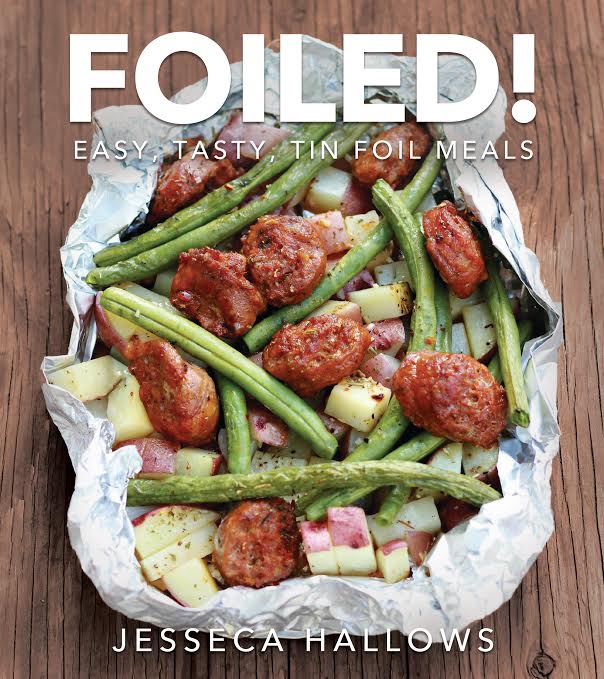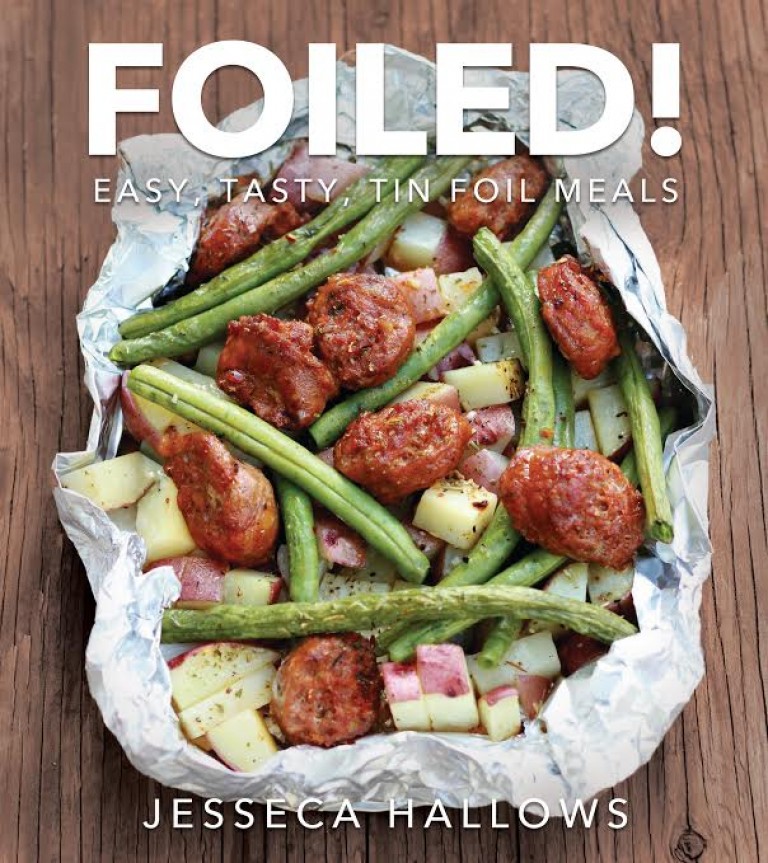 Pin for later: