This cheesy baked Huevos Rancheros Casserole is filled with black beans, enchilada sauce and crumbly queso fresco. Add soft cooked eggs and you have a delicious filling breakfast that everyone will love!
Searching for more must-try savory starters? Add my Sweet Potato Breakfast Hash, Breakfast Casserole, Breakfast Burritos, and
Breakfast Burgers to your menu!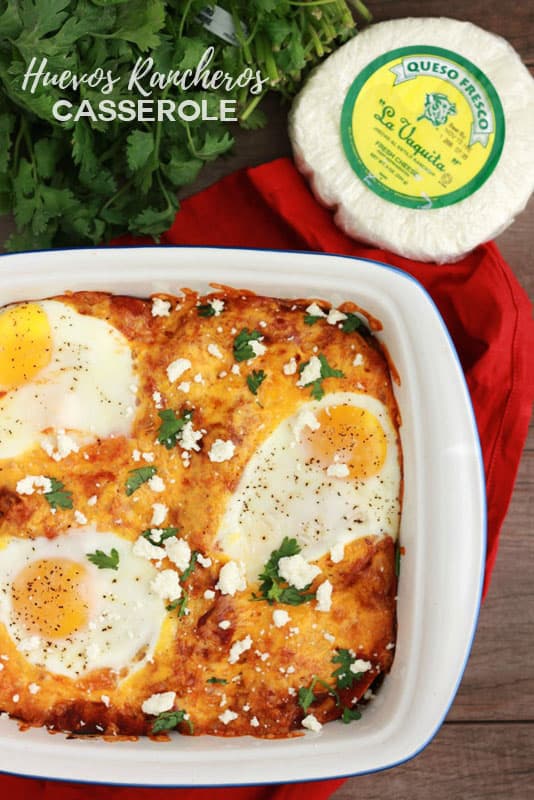 RECIPE FEATURES
Easy Casserole: Huevos Rancheros is one of my favorite breakfast foods. We grew up with my grandma making it for special occasions, so it has a special place in my heart. Making it as a casserole makes it extra simple to serve to a crowd.
Customizable: I opted for chorizo, but you can use bacon or sausage. Not a fan of black beans? Swap for refried!
Filling Breakfast: With the added protein from the meat, beans, and eggs you are sure to stay full all morning!
I am all for a sweet breakfast, but my heart lands firmly on the side of savory dishes. Eggs, meat, and cheese have a special place in my heart. This Mexican breakfast casserole has it ALL. Everything you love about an authentic huevos rancheros with the ease of a one dish meal.
Added bonus? It is so easy to customize to your tastes. Follow the recipe as-is or browse the different suggestions below for a breakfast recipe that the entire family will love.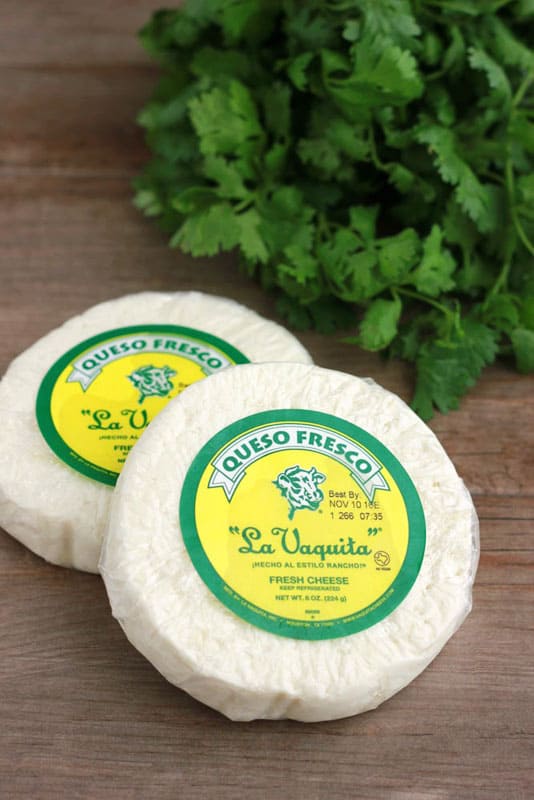 WHAT IS HUEVOS RANCHEROS?
It. Has. Everything. Crumbly cheese… Black beans… Over medium eggs… It is checking all of the boxes for what qualifies as one amazing recipe. Really, it is like a the ultimate comfort food in the form of a breakfast casserole! Before we dive in, let's cover the basic: Huevos rancheros is a Mexican breakfast or brunch recipe of fried, or poached, eggs served on a tortilla with enchilada sauce and beans.
WHAT IS IN HUEVOS RANCHEROS CASSEROLE?
So what exactly do we need to get started? Here is a quick list of ingredients and possible substitutions that can help you whip up this quick meal.
Tortillas: I prefer to use corn tortillas in this casserole. They are more transitional and hold up well with the heavy toppings. However, you can always substitute these for flour tortillas.
Enchilada sauce: For ease, I use canned enchilada sauce OR salsa.
Chorizo: This is my husbands all-time favorite meat. If you're unsure, or not a fan, you can swap this for breakfast sausage or cooked bacon.
Beans: I have made this with both black beans as well as refried beans. Both taste delicious, but my family voted that the black beans were a crowd favorite.
Cheese: Use your favorite shredded cheese variety, like cheddar or pepper jack. You'll also need some Queso fresco which adds a delightful fresh flavor to the dish.
Eggs: Whole large eggs. See the notes below for egg cooking suggestions.
Salt and pepper: Or any other seasonings you enjoy.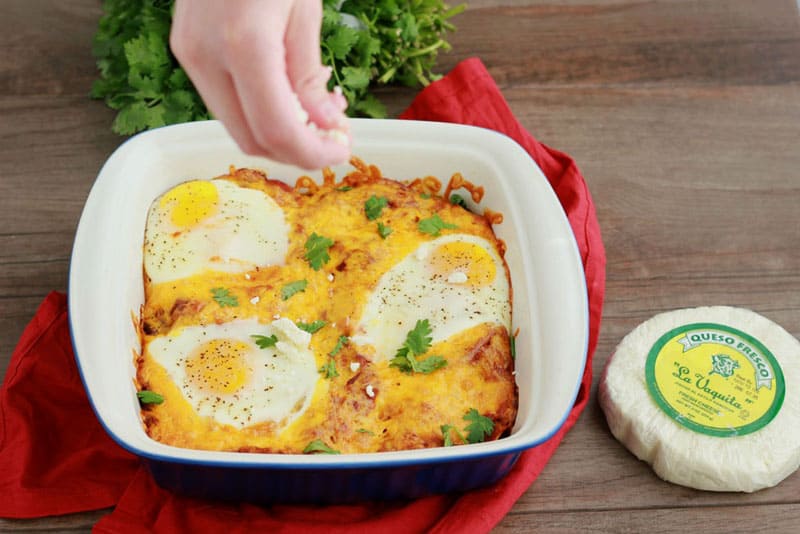 How to make Huevos Rancheros Casserole:
PREP: Preheat the oven to 375 degrees and lightly mist a 9 inch pan with cooking spray.
LAYER: Add a layer of tortillas to the bottom of the pan. Spread half of a small can of enchilada sauce over the tortillas, followed by the entire can of black beans, cooked chorizo, and half of the shredded cheese.
REPEAT: Repeat the layers by adding tortillas on top with the remaining enchilada sauce and shredded cheese.
CRACK: Carefully crack the eggs over the casserole, directly on top, and season with salt and pepper.
BAKE: Bake for 25-30 minutes, or until the withes of the egg have set.
SPRINKLE: Sprinkle with crumbles of queso fresco just before serving.
HELPFUL TOOLS
Baking Dishes: Honestly, these pans are a necessity. I have a set with lids (affiliate) that is a game changer in my kitchen!
Silicone Spatulas: My FAVORITE kitchen item. Silicone Spatulas (affiliate) are so great for so many things. Heat safe, great for spreading sauce, and amazing for scraping a dish.
Hot Pads: As someone that works in the kitchen all day every day, hot pads (affiliate) are life savers. I have had too many burns to count. Let me be the example and get a good pair to keep your hands heat safe.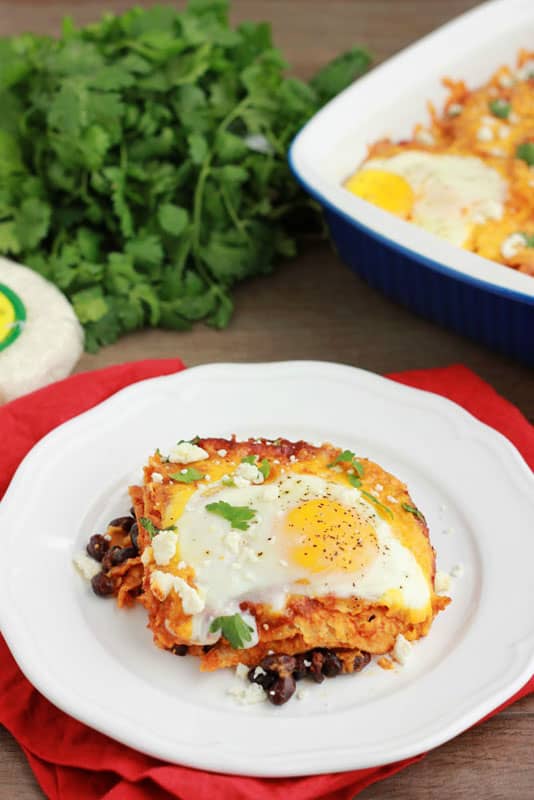 BREAKFAST CASSEROLE TIPS AND TRICKS
Make sure it has protein. Breakfast is the most important meal of the day. You want something that will fill you up and keep you going.
Pack it with flavor. This recipe has enchilada sauce, black beans, and a sprinkle of cheese. Combined they make the ultimate flavor combo.
Make sure it is easy to prepare. Don't have a lot of time in the morning? Make this the night before. Crack the eggs on top just before placing in the oven.
Recipe Notes:
What is rancheros sauce?
A classic ranchero sauce is normally made by roasting tomatoes and blending with onion, garlic, and jalapeno.
To keep things quick and easy, I actually used a can of enchilada sauce. I like the extra addition of sauciness. But a fresh salsa or roasted tomato sauce would be equally delicious.
Can you make this breakfast casserole spicy?
Yes! If you like a little kick to your meals, try drizzling a little hot sauce over the top of the dish just before baking.
How do you store leftovers?
Leftovers of this easy breakfast actually store extremely well! Keep stored inside an airtight container inside the refrigerator for 2 to 3 days.
How do you get the eggs to cook over medium vs over easy?
The eggs in this recipe cook a little lighter. If you'd like an over medium, or scrambled egg, I suggest cooking the eggs separate from the casserole and adding to the top just before serving.
Can I use refried beans?
Yes. In fact, refried beans are what you would traditionally find in huevos rancheros. I like to use black beans only as a personal preference.
MORE MUST-TRY SAVORY BREAKFASTS
Still Hungry? Follow One Sweet Appetite on Instagram, Pinterest, and Facebook!
Huevos Rancheros Casserole
Huevos Rancheros Casserole. Black beans, enchilada sauce, crumbled queso fresco, and fresh cracked eggs combine in this delicious breakfast recipe!
Ingredients
6 crisped corn tortillas corn or flour
1-2 cups enchilada sauce
1/2 lb cooked chorizo crumbled
1 15 oz can black beans, rinsed and drained
1 cup shredded cheese like cheddar or pepper jack
3-4 large eggs
1/2 cup Queso Fresco
salt and pepper
Instructions
Preheat your oven to 375 degrees F and lightly mist a 9 inch pan with cooking spray.

Add a layer of tortillas to the bottom of your pan. Spread half of the enchilada sauce over the tortillas followed by all of the black beans, Chorizo, and half of the shredded cheese.

Repeat with a layer of tortillas, enchilada sauce, and remaining shredded cheese.

Carefully crack the eggs over the top of your casserole. Season with salt and pepper and bake for 25-30 minutes or until the whites of the eggs are set.

Crumble generously with Queso Fresco
Nutrition
Serving: 6g | Calories: 497kcal | Carbohydrates: 37g | Protein: 26g | Fat: 27g | Saturated Fat: 11g | Polyunsaturated Fat: 13g | Cholesterol: 183mg | Sodium: 1459mg | Fiber: 5g | Sugar: 7g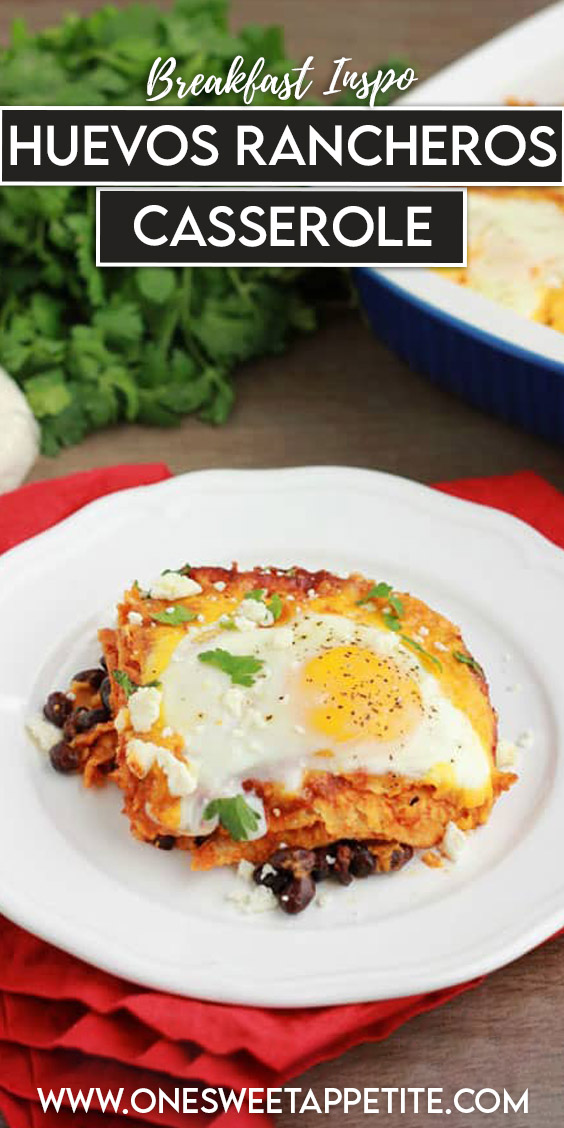 Reader Interactions