TWO things you should know about these Breakfast Burritos… They are freezer friendly AND perfect for camping!
If you ever come visit the One Sweet Appetite family you will most likely see a shelf full of these in our freezer. There isn't anything better than having a warm breakfast ready in just minutes on busy mornings. I've been guilty of hitting the snooze button one or two (or ten) times, so it is comforting to know I can fill my little guys belly with something besides cereal before he heads off to school. We try to mix things up and experiment with different flavor combinations (my picky eater prefers only eggs, bacon, and cheese) which means there are always multiple options to pick from when you are starving and in need of a belly filler but this version is by far our favorite. Packed with eggs, sausage, peppers, cheese, and hash browns you're sure to be satisfied!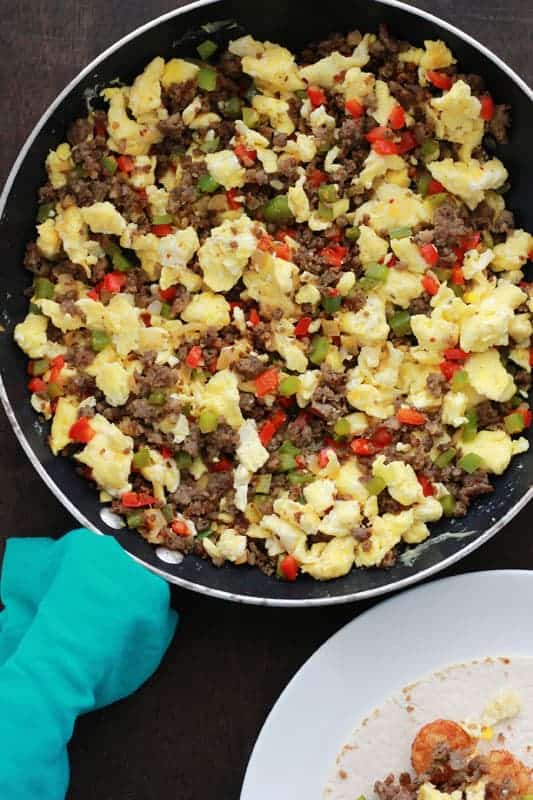 Now, let's talk about taking these things CAMPING. Whenever we get together with big groups I always opt to take breakfast. You make these in advance so you have ZERO prep work when you get there and ZERO clean up. They are wrapped in foil so all you need to do is toss them on warm coals, a grill, or in the oven to heat through. You're a rock star for giving everyone a delicious meal and everyone will be extremely jealous of how little work your meal was compared to theirs!
Breakfast Burritos
Ingredients
1-1/2

lb.

breakfast sausage

1

cup

diced red and green peppers

1

small onion

chopped

1

tablespoon

olive oil

18

large eggs

1/4

cup

sour cream

16

oz

cheese*

1

16oz bag frozen hash browns* cooked according to the package

24

small or 12 large flour tortillas

salsa
Instructions
Cook your breakfast sausage in a large pan. Drain grease and set aside.

Using the same pan combine the peppers, onion, and olive oil. Saute the vegetables until soft and onions are translucent. Combine with the sausage.

Whisk the eggs with the sour cream in a large bowl. Season with salt and pepper to taste. Cook until fluffy. Stir into your sausage mix along with the hash browns and cheese.

Wrap a heaping half cup of the egg mixture into each tortilla folding burrito style.
Recipe Notes
* We like sharp cheddar or pepper jack but you can use any type of cheese you prefer. * We've used every type of frozen potato and love them all. Just choose your favorite and make sure it's cooked fully before you add them to the burrito *Freeze the burritos before taking camping. It keeps them cool until you are ready to use. TO FREEZE: Place foil or parchment on a large baking sheet. Build all of your burritos and fold tightly aligning as close as possible without having them touch on your prepared pan. Place in the freezer for 20 minutes. Remove and wrap each burrito individually in plastic wrap. Store in a large Ziploc. When ready to eat remove from the plastic, wrap in a damp paper towel, and microwave 2 minutes. FOR CAMPING: Follow the freezer instructions substituting foil for plastic wrap. When ready to eat place the foil wrapped burritos on hot coals until heated through.
PS, you might like…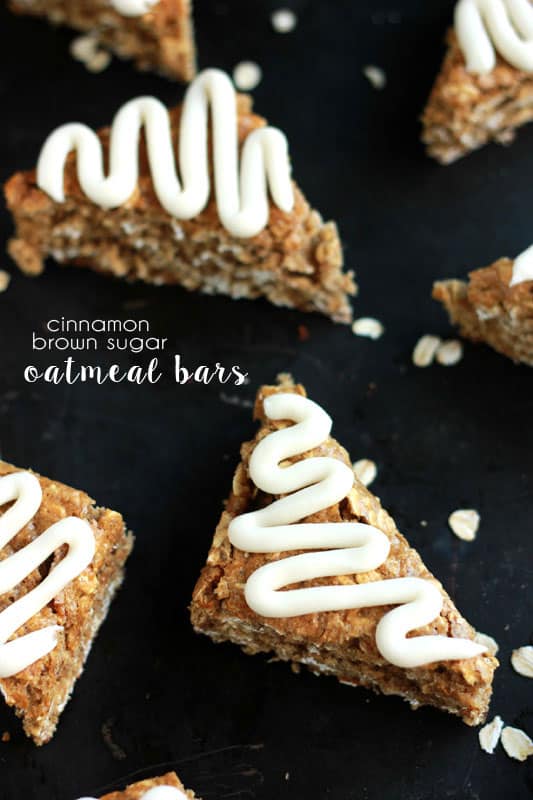 This post may contain affiliate links. I include these links to help you find specific products that are used in my recipes. If you purchase an item from the link on One Sweet Appetite, I will receive a small commission helping keep my recipes free for you.
One Sweet Appetite is a participant in the Amazon Services LLC Associates Program, an affiliate advertising program designed to provide a means for sites to earn advertising fees by advertising and linking to amazon.com
(Visited 71,214 times, 3 visits today)
55