This creamy Nutella Hot Chocolate is ready in under 5 minutes and about to become your favorite belly warming drink.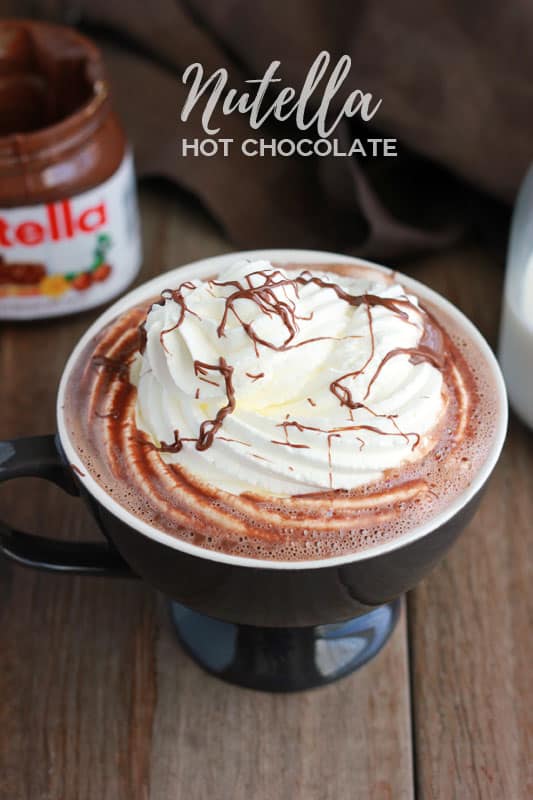 Truth– I have never been a Nutella fan. Ever. I avoid hazelnuts like the plague and don't particularly care for chocolate either (unless it's served in the form of brownies). Which is why I was pleasantly surprised that I love this recipe as much as I do.
It's very possible you've already seen some form of this floating around the internet. When the idea first popped into my head I did a quick search and immediately noticed that there is a version from Miss Martha herself but opted to adjust one that looked a bit easier from food.com. Get ready to go crazy when I tell you that there are only THREE ingredients, all of which you most likely already have on hand!
All of the magic starts with a few heaping spoon fulls of the good stuff…

Stir in a bit of milk and cinnamon…
And voila! Rich and creamy cocoa ready to be sipped and slurped. If you want to get really crazy you can top things off with a little whipped cream and drizzle with warm Nutella. While this recipe is made for two, I easily could drink both portions all on my own. I'm thinking it might even replace the spicy cocoa I usually enjoy!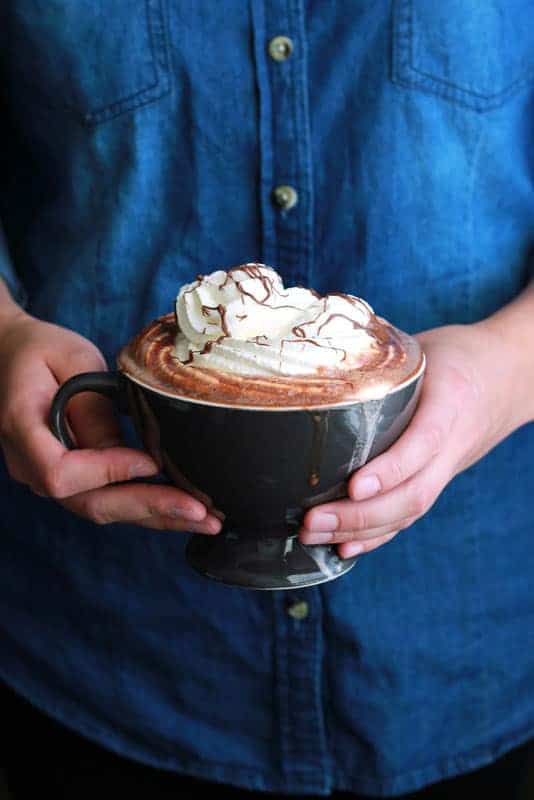 Nutella Hot Chocolate Recipe
Ingredients
2

heaping tablespoons Nutella

1-1/3

cup

whole milk

dash of cinnamon

optional
Instructions
Whisk together the Nutella and milk in a small saucepan. Heat until warm and frothy making sure to watch closely to avoid burning.

Top with a dash of cinnamon or whipped cream.
Recipe Notes
For richer flavor add an additional 1-2 tablespoons Nutella
PS- you might like…
(Visited 5,389 times, 1 visits today)
30