This post is sponsored by Cooper® cheese and includes tracking links. For more information about tracking links and how to opt out, please visit All About Do Not Track prior to clicking any links found in this post.
This easy slow cooker macaroni and cheese uses quality ingredients and gives you an effortlessly delicious dinner with minimal prep!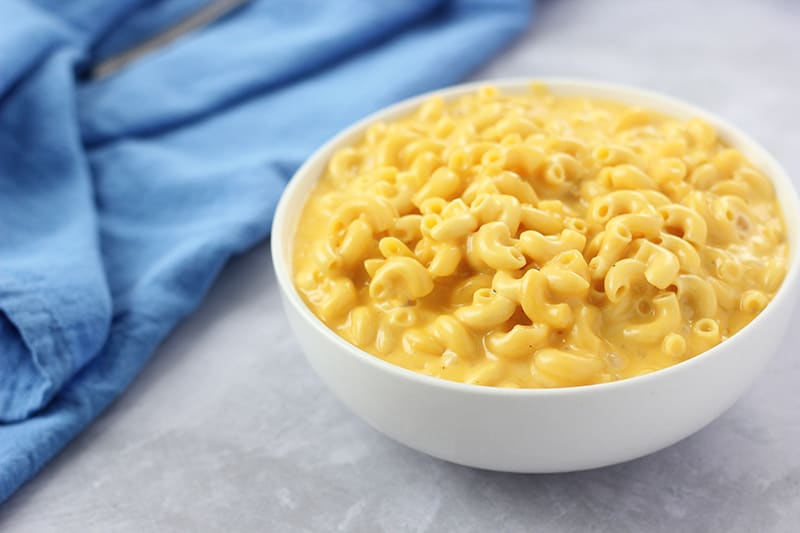 I live for a good slow cooker recipe. Nothing helps a busy weeknight like coming home to dinner ready to eat. This macaroni recipe falls right in line with my go-to's and is full of cheesy goodness.
Recipe Features:
Quality Ingredients: Cooper® Sharp Yellow American Cheese gives it a bold flavor that is hard to beat!
What You'll Need:
I first fell in love with this cheese when we lived on the east coast. It was my go-to brand and missed dearly when we moved west. When I found out Cooper® is now available online for shipping around the country I was over the moon excited. The order experience was simple and the delivery was quick!

Cooper® is creamy, flavorful, and epically versatile. You can slice it, shred it, cube it, and it melts like a dream. That's why Cooper® is perfect for grilled cheese, deli sandwiches, mac and cheese … burgers, salads, midnight snacks. Pretty much anything, really.
Searching for a quick bake? Try this delicious basil penne!
Step by Step Instructions
Not much can transport you back in time quite like tasting something you grew up with, even if you didn't. That's the power of Cooper® Sharp. It's the taste of great memories. Just like grandma's grilled cheese, you can always count on Cooper® for a little comfort. Especially when making a macaroni recipe.
How to make macaroni and cheese in the slow cooker:
Melt the butter and pour into a 4 quart slow cooker.
Top with the macaroni noodles, evaporated milk, milk, egg, and seasonings. Mix well to combine the ingredients.
Stir in half of the cheese.
Set the slow cooker to low heat and allow to cook for 1-½ hours.
Stir in the remaining cheese and cook 2 to 3 hours more. Or until the noodles are soft.
"We hear it again and again … our fans love Cooper® because of its one-of-a-kind sharp flavor. Cooper® doesn't taste like any other deli cheese, which is why it's been a family tradition and favorite comfort food for generations."
Tips and FAQs:
While this recipe could not be any easier, I do have a few helpful tips!
Can you put uncooked pasta in the slow cooker?
YES. We use the slow cooker regularly, so I consider myself seasoned in the ways of slow cooking pasta. Anytime a recipe calls for pre-cooking the noodles I skip that step. Precooked noodles tend to be mushy and less desirable. Uncooked noodles cook to perfection along with everything else in the pot!
What is the best cheese combination for macaroni and cheese?
Sharp cheese is best, in my opinion. However, you could try mixing in half Cooper® Sharp Yellow American Cheese with your favorite cheese flavor. They even have a black pepper cheese that would taste outstanding! The real black pepper gives it a wonderful kick!
In 1893, banker I.C. Cooper decided to put down his balance sheets and start making aged cheese in New York. Today, more than a century after I.C. Cooper first staked his claim in the chronicles of cheese history, Cooper® is a household favorite and a family tradition.
Since its start more than a century ago, Cooper® has earned a loyal following. Because Cooper® is the taste of home. A source of pride. And if you've ever tried it, you know how far you'll go to get a hold of some Cooper® again.
Related Recipes:
Slow Cooker Macaroni and Cheese Recipe
This easy slow cooker macaroni and cheese uses quality ingredients and gives you an effortlessly delicious dinner with minimal prep!
Ingredients
1/4 cup butter
16 oz uncooked elbow macaroni
12 oz evaporated milk
1 cup milk
1 large egg
10.7 oz can condensed cheddar soup
4 to 5 cups Cooper® Sharp Yellow Pasteurized Process American Cheese shredded
1 teaspoon each onion powder and garlic powder
salt and pepper to taste
Instructions
Use the butter to grease the inside of a 4 quart slow cooker. Any remaining butter can be placed at the bottom of the base.

Mix the noodles, milks, egg, and condensed soup with half of the cheese and seasonings. Stir well.

Cover and cook on low for 1-1/2 hours.

Stir in the remaining cheese and continue to cook for 2 to 3 hours, or until the noodles are soft.

Serve immediately.
Notes
No need to pre cook the noodles. Adding the noodles in uncooked ensures your noodles don't get soggy.
Nutrition
Serving: 1g | Calories: 459kcal | Carbohydrates: 51g | Protein: 71g | Fat: 96g | Saturated Fat: 56g | Polyunsaturated Fat: 30g | Trans Fat: 3g | Cholesterol: 337mg | Sodium: 5167mg | Fiber: 1g | Sugar: 27g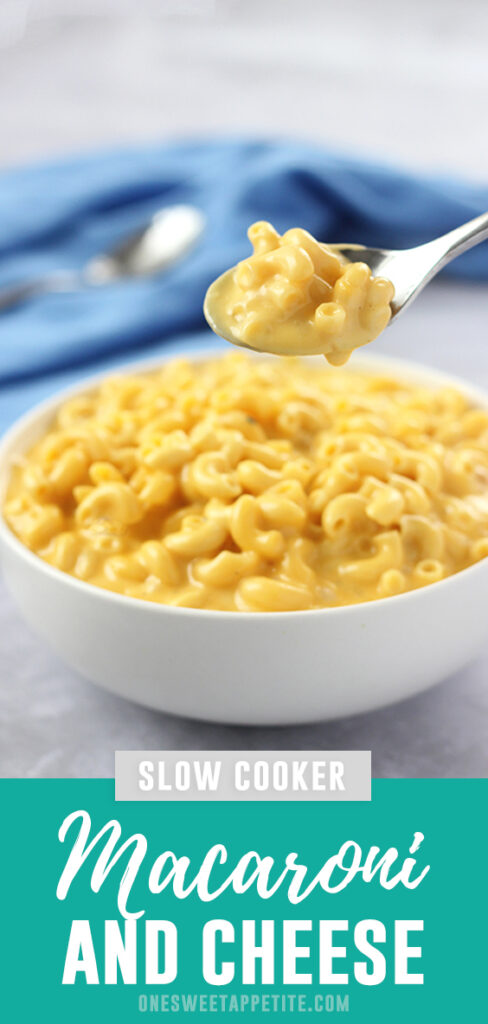 Reader Interactions