This list is packed with the BEST Smoothie Recipes as well as a beginner guide on how to make a smoothie. Healthy smoothie recipes have never been easier!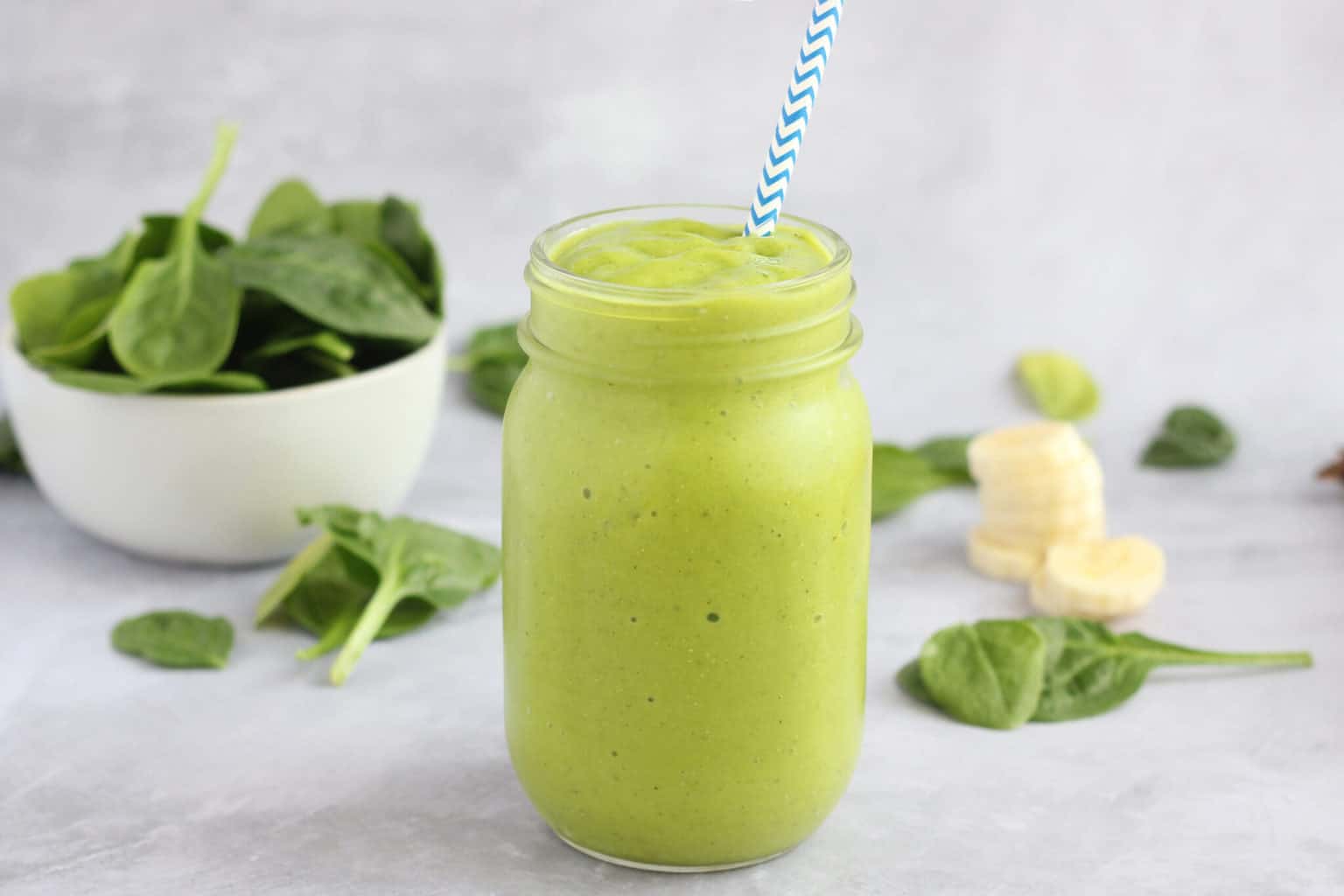 Until last year, I was never a smoothie fan. They did not seem to fill me up and always left me wanting more.
After a little research, and lots of recipe testing, I found that the problem was not that I did not care for the drink- But more that I was including the wrong ingredients! Smoothies are DELICIOUS and a quick healthy way to load up on fruits, vegetables, and vitamins.
Post Features:
How-To Guide: A quick guide for beginners on how to make a smoothie.
Add-In Ideas: There are so many easy food items you can toss in for extra boosts!
Setup For Success: What you need to make a smoothie with minimal effort.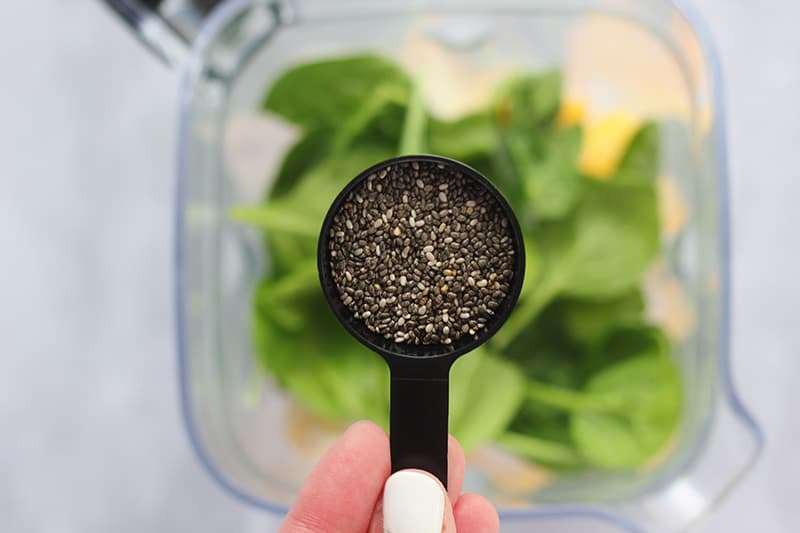 Healthy Smoothie Ingredients
For any smoothie recipe you will want to start with a solid base. This will include three common ingredients: Fruit, Yogurt or other creamy base, and liquid.
Fruit: I always reach for frozen fruit. You can get amazing deals for the prepackaged or freeze your own. Using frozen fruit helps you to be able to eliminate ice but still have that ice cream like texture. Fresh fruit is also a great option!
Yogurt OR other creamy base: Adding yogurt to your smoothie will give it a wonderful creamy texture. Make sure to skip the ones with high sugar and instead reach for Greek or plain yogurt. No yogurt? No problem! Try using cottage cheese or avocado.
Liquid: A little liquid will help things break down to more of a drink consistency. Milk, dairy or non, or juice is preferred.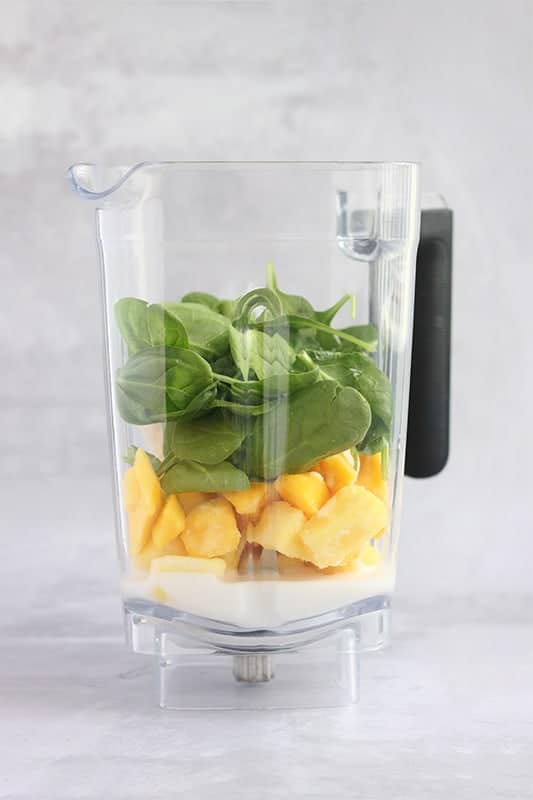 Smoothie Mix-In Ideas:
Alright, we have our base. Now what? This is where the fun really starts. There are nearly endless ideas to add into your smoothie.
Spinach– Spinach has a very mild flavor that is simple to mask with fruits and juices. It is loaded with vitamins and has a hefty dose of magnesium, iron, and potassium.
Kale– We opt for kale when we are looking for a good boost of vitamin C. It also has a great amount of fiber and calcium to your drink.
Chia Seeds– These are great options for a little added protein.
Flax Seeds– Adds a hefty dose of Omega 3's.
Yogurt– If you want more of a creamy texture, replace half of the liquid with yogurt.
Protein Powders– I suggest sticking with vanilla if you do use a protein powder.
Acai Powder– Amazing way to get some antioxidants into your smoothie!
Nut Butters: a great source of healthy, monounsaturated fats that will help keep you full.
Honey or Agave– Natural sweeteners.
TIP: When building your smoothie try to pick only one high-carb item.
Helpful Tips and FAQs:
Use a quality blender. We upgraded to a Blendtec after my trusty blender failed to do the job. Now, within one minute, all of our smoothies are creamy and delicious.
Watch the order you add your ingredients to the blender. To help everything work properly it is best to add the liquid ,followed by the frozen fruit, and topped off with fresh ingredients.
Sweeten your smoothies by adding honey or agave. But make sure you taste it before you add any sweeteners!
Do you need to add ice to a smoothie?
No. In fact, I leave ice out of all of my smoothies. Ice tones down the flavors and makes a less enjoyable drink. To replace that frozen texture I use frozen fruits and even frozen greens.
Can you taste spinach in a smoothie?
No! This was tested on my very picky eleven year old. He has a very very sensitive palate, although I feel he likes more than he will admit too, but he slurped this down and raved about the fun fruity taste! Kale is a little stronger and I personally could tell there was a slight aftertaste.
The BEST Smoothie Recipes:
I've scoured the internet to bring you the best of the best. These are some of my go-to faves as well as a few smoothies that are on my must-try list. Be sure to browse and let me know if there are any flavors I should add!
Berry Smoothies
Triple Berry Smoothie from One Sweet Appetite
PBJ Smoothie from Recipe for Perfection
Breakfast Coffee Banana Smoothie from BellyFull
Kid Favorite Strawberry Smoothie from One Sweet Appetite
Blueberry Crumble Pie Smoothie from Magnolia Days
Coconut Blackberry Smoothie from Veggie Inspired
Peach Smoothie from One Sweet Appetite
Peach Strawberry Smoothie from Pumpkin N' Spice
Berry Beet Ginger Smoothie from Delightful Adventures
Strawberry Banana Smoothie from One Sweet Appetite
Tropical Smoothies:
Pina Colada Smoothie from Shugary Sweets
Mango Strawberry carrot Smoothie from Urban Bliss Life
Watermelon Smoothie from Easy Budget Recipes
Simple Pineapple Smoothie from Food Folks and Fun
Copycat Jamba Juice Caribbean Passion Smoothie from Simplistically Living
Apple Banana Smoothie from Know Your Produce
Acai Smoothie recipe from Salt & Baker
Mango Banana Smoothie from Cook at Home Mom
Frosted Lemonade from One Sweet Appetite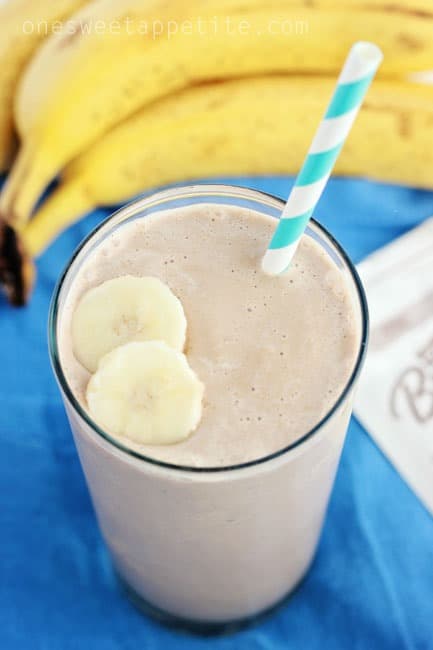 Easy Chocolate Smoothies:
Chocolate Peanut butter Smoothie from One Sweet Appetite
Avocado Chocolate Smoothie from Yummy Mummy Kitchen
Chocolate Peanut Butter cup Smoothie from Pumpkin N' Spice
Banana Coffee Smoothie from Cook and Home Mom
Banana Nutella Smoothie from Simmer to Slimmer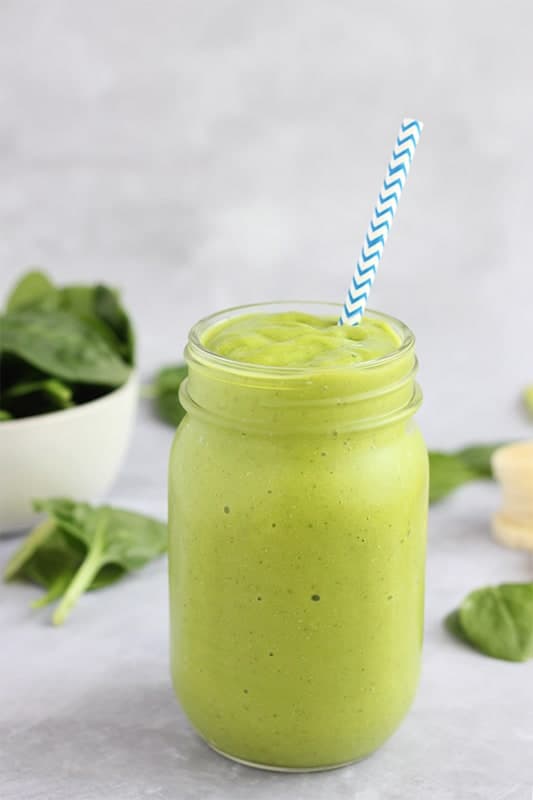 Green Smoothies
Easy Green Smoothie Guide for Beginners
Cucumber Lime Smoothie from Crayons and Cravings
Honeydew Melon Smoothie from Savory Spin
Hulk Energizing Smoothie from Healthy Christian Home
Green Monster Smoothie from Shugary Sweets
Liver Detox Smoothie from The Roasted Root
Avocado Green Smoothie from Urban Bliss Life
Keto Avocado Smoothie from Low Carb Africa
Pregnancy Smoothie from Know Your Produce
Green Smoothie from Salt & Baker
Apple and Greens Smoothie from I Hate Meal Prep
Coconut Pineapple Green Smoothie from One Sweet Appetite