The holiday season is quickly approaching which means it's time to bust out some great gift giving recipes! Last year I made apple cinnamon and pomegranate jelly. Both were amazing, but this year I was hoping to try something different. Strawberry rhubarb jelly has always been a favorite flavor combination but truth be told… Rhubarb was intimidating. I'd never really worked with the plant but it's been on my bucket list for ages.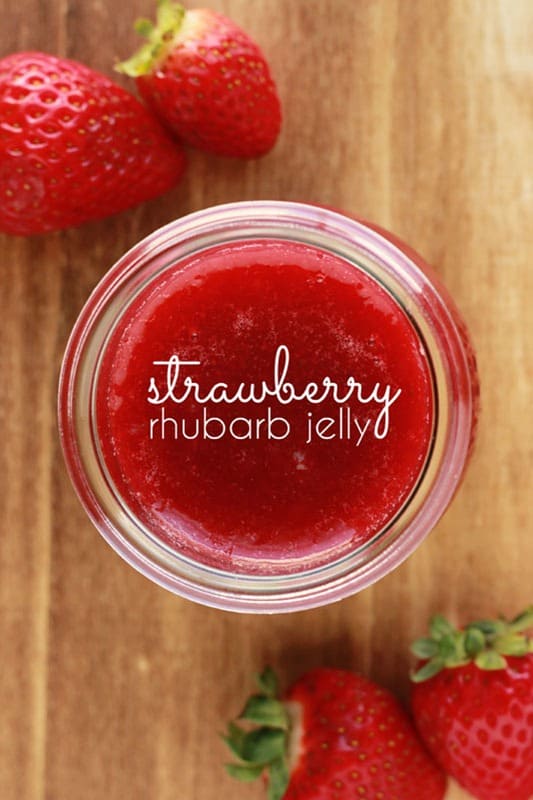 Stahlbush Island farms (who I teamed up to bring you some delicious blueberry cobbler) decided to help me break through my fear and introduced me to frozen rhubarb! One cup of that paired with a bag of frozen strawberries and you've got a great tasting treat that comes together with little fuss.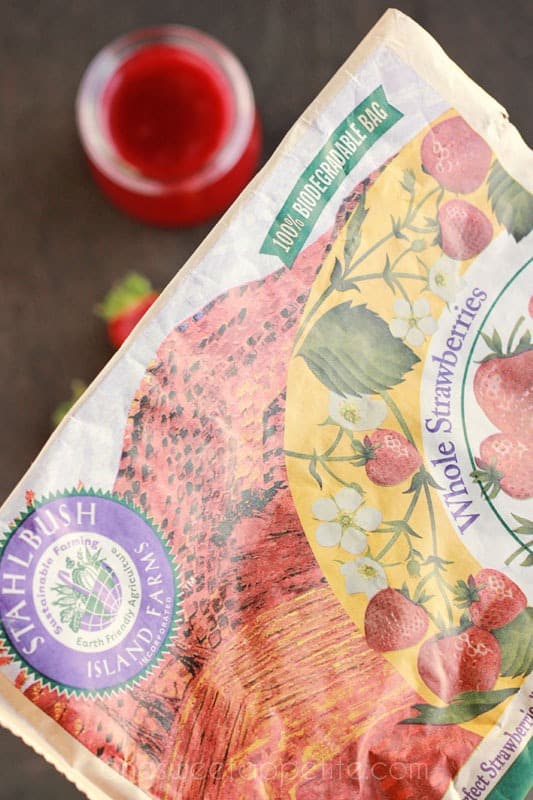 I'm still smitten with their eco friendly packaging and blown away with the amazing quality. All of their berries are grown on their family farm, picked at their freshest, and frozen quickly. Check out their website for a few more great Strawberry and Rhubarb recipes.
Ingredients
2-1/2 cups frozen strawberries, thawed
1-1/2 cups frozen rhubarb, thawed
2-1/2 cups sugar
1 (8oz) can crushed pineapple
1-1/2 packages strawberry gelatin
Instructions
Combine the strawberries, rhubarb, and pineapple in a strong blender or food processor. Pulse until finely crushed.
Pour into a large pot and stir in the sugar and bring to a boil. Cook for 20 minutes.
Remove from the heat and stir in the gelatin. Pour into sterile containers and cool completely. Store in the freezer or refrigerator.
https://onesweetappetite.com/2014/11/strawberry-rhubarb-jelly/
Recipe adapted from Taste of Home
Pick up a few cute jars, twist some twine around the top, and send them on their way to friends and neighbors! With how easy this recipe is you'll be whipping up a few batches over the next couple of months. Be careful though! One taste and you'll be hooked. We had a hard time letting it cool before polishing off half of a jar.
(Visited 6,424 times, 4 visits today)
9