This Perfect Hot Cocoa is a great way to share some love this winter!
Did you see my Christmas Hot Cocoa the other day? It is basically a cup filled with chocolate goodness but a little added flavor with some classic holiday spices. In a nutshell… it's this recipe gourmet style. I decided I should share this version so that my classic loving friends wouldn't feel left out (this one is for you, mom!).
During the winter months it is great to have a quick go-to hot chocolate. I originally used the Hershey's version and have slowly adapted it to fit our tastes over the years. I love that it is simple, quick, and easy. Most (if not all) of the ingredients should already be found in your pantry which means YOU can make this TODAY. No need to run to the store. Just pop into the kitchen and take 5 minutes to get this started. If you are feeling extra adventurous you could whip up some homemade marshmallows. 
Speaking of homemade marshmallows, if you are still on the hunt for a quick neighbor gift look no further! Start by making a batch of marshmallows. Instead of cutting them in the classic square shape use a holiday cookie cutter (think star or gingerbread man). Place one of those with the DRY ingredients of this recipe into a cute bag, jot down the recipe on a card, and voila! One festively adorable holiday gift. You will have people over the moon excited for this homemade classic.
Ingredients
1/3 cup unsweetened cocoa powder
1/2 cup granulated sugar
pinch salt
1/3 cup hot water
4 cups milk
1 teaspoon vanilla extract
Instructions
Stir together the cocoa powder, sugar, salt, and water in a medium saucepan.
Bring to a boil and stir in the milk. Heat until just warm enough to enjoy. Remove from the heat and stir in your vanilla extract.
Divide between 4 cups and serve with marshmallows or whipped cream if desired.
https://onesweetappetite.com/2015/12/perfect-hot-cocoa/
If you follow along over the next few weeks you will most likely see this make an appearance on a Christmas Brunch Collaboration I was a part of with some other super talented bloggers! It is the perfect beverage to show up on your breakfast table. Everyone will feel a little extra spoiled with their cup of chocolate indulgence.
PS, you might like…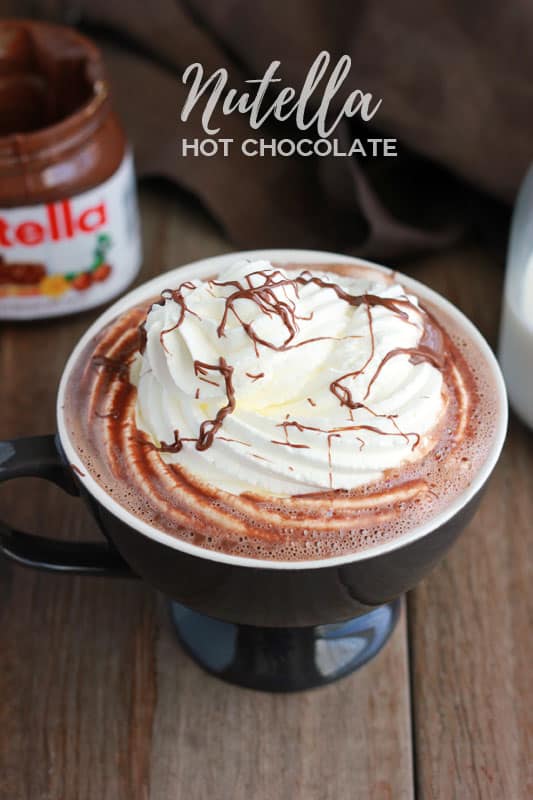 This post may contain affiliate links. I include these links to help you find specific products that are used in my recipes. If you purchase an item from the link on One Sweet Appetite, I will receive a small commission helping keep my recipes free for you.
One Sweet Appetite is a participant in the Amazon Services LLC Associates Program, an affiliate advertising program designed to provide a means for sites to earn advertising fees by advertising and linking to amazon.com
(Visited 859 times, 1 visits today)
2