Satisfy that sweet tooth with these decadent 2 Ingredient Mug Brownies.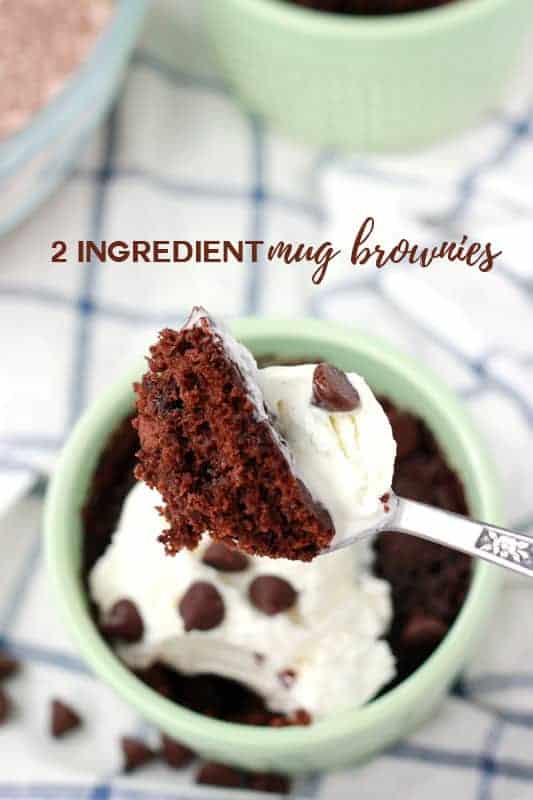 Let's talk brownies for a second. I have a deep love for those sweet chocolaty bars and they will always have a special place in my belly. I dig homemade but am definitely not one to snub my nose at a box mix so when I saw this cleverly titled book 50 Fixes for Brownie Mixes from my friend Aimee at Like Mother Like Daughter I knew I needed to add it to my collection.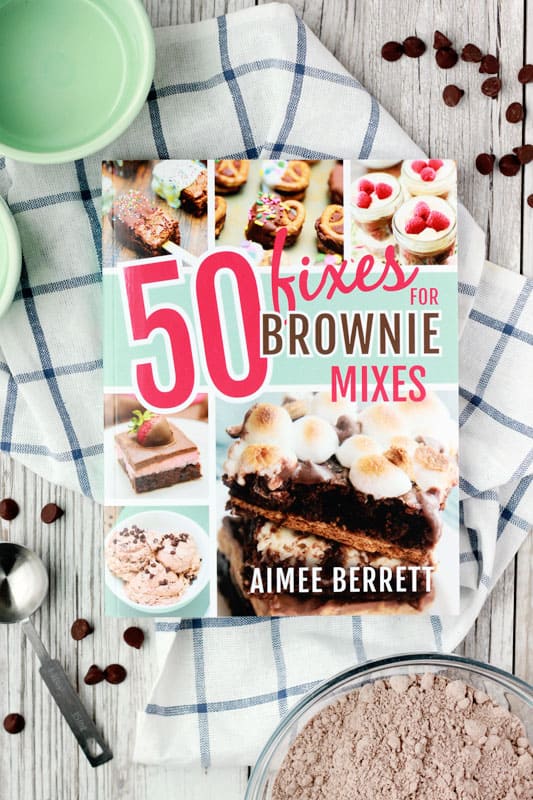 I was pleasantly surprised by the wide variety of recipes included. There is everything from brownie pancakes, brownie ice cream, brownie milk shakes, and MUG BROWNIES. Basically what I'm saying is that you need to head into Costco or some other bulk warehouse and buy a bunch of brownie mixes so you can be prepared to make at least a dozen of these treats.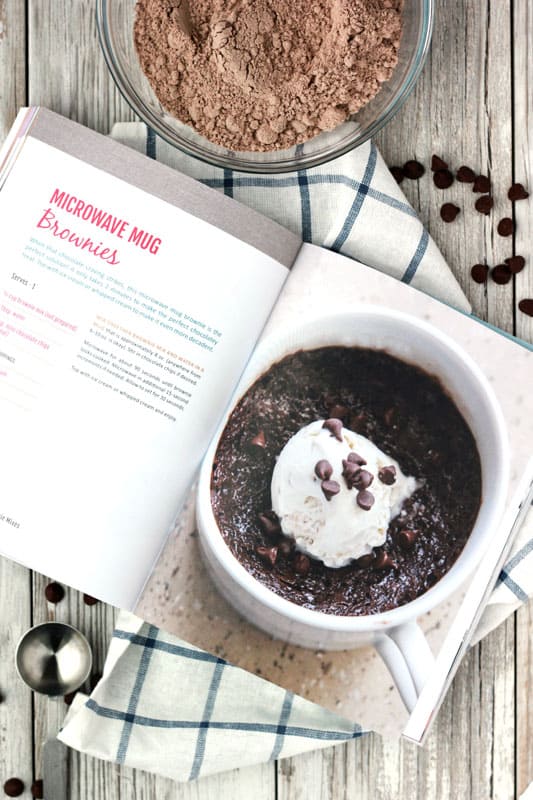 Since the mug brownies took less than 2 ingredients and 90 seconds I knew they it was THE recipe for me.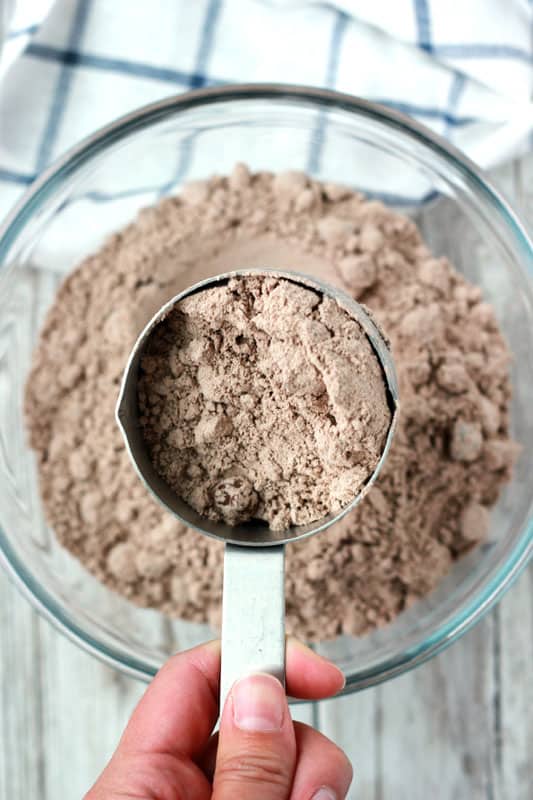 After pulling literally every single thing out of my pantry searching for a boxed mix (which was in the back because nothing can be easy, right?) I was ready to get started! I measured 1/2 cup of the dry mix in a ramekin (I know, I know… Not a mug. But they are so cute and I couldn't help myself) with 3 tablespoons of water. After a 90 second ride on the microwave merry-go-round they were ready to be devoured! Hard to believe you can have a dessert ready in under five minutes, am I right?
We topped ours with a little ice cream and chocolate syrup and agreed that it gets two thumbs up. It did turn out a little more cake like but that works for me since I prefer my brownies less fudge-like. Make sure you pick up a copy of Aimee's book and check out a few of the other reviews on her site!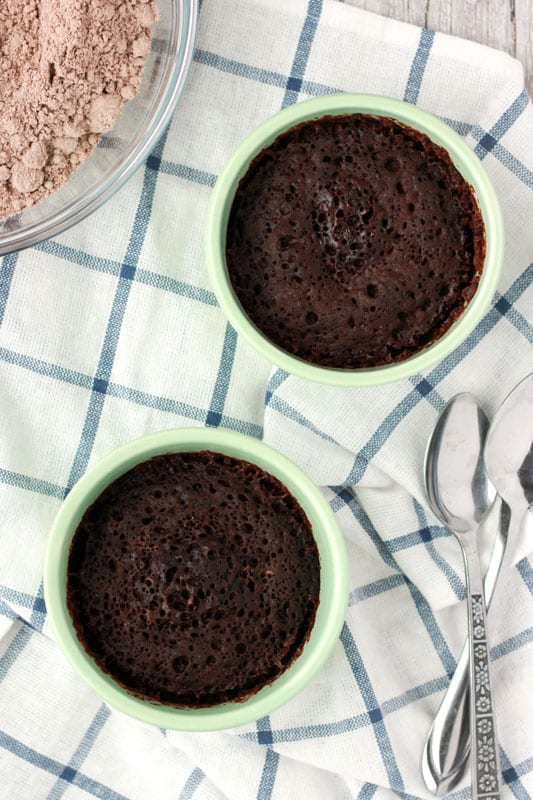 2 ingredient mug brownies
Ingredients
1/2

cup

unprepared brownie mix

3

tablespoons

water

Ice cream

chocolate chips, or whipped cream (optional)
Instructions
Combine the brownie mix and water in a mug. Mix to combine.

Microwave 90 seconds.

Top with whipped cream, ice cream, or chocolate chips.
PS, you might like…
This post may contain affiliate links. I include these links to help you find specific products that are used in my recipes. If you purchase an item from the link on One Sweet Appetite, I will receive a small commission helping keep my recipes free for you.
One Sweet Appetite is a participant in the Amazon Services LLC Associates Program, an affiliate advertising program designed to provide a means for sites to earn advertising fees by advertising and linking to amazon.com
(Visited 75,758 times, 139 visits today)
205