This post was updated on by Jesseca
I'm back over on the Rhodes Blog today with something amazing. I have a deep love for all things blueberry and lemon. I decided it was time to combine the two in a simple sweet roll recipe! It's almost like cheating because you don't even have to make the dough yourself! With Mother's day coming up this might be a good one to pin and surprise the special parent in your life with these spring blueberry lemon rolls!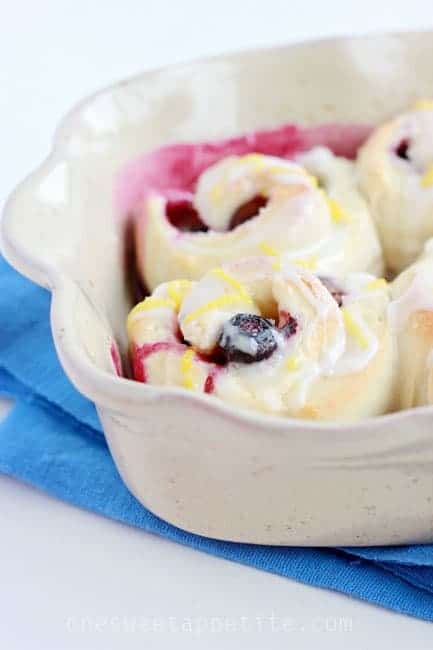 The ingredients are simple… Rhodes, blueberries, lemons, and a few other thing. The entire assembly process (minus the rising of the bread) takes a whopping 10 minutes.
My favorite part of the recipe is this little gem. Lemon sugar is so easy to make. Just take some granulated sugar and lemon zest… Smash it together with the back of a spoon, and enjoy the fragrant smell that will fill your kitchen. I use this in so many recipes when I need a little citrus flavor added.
If you think about it ahead of time you can stick the bread dough in the refrigerator overnight. It starts the rising process and saves you on wait time in the morning.
These taste best with fresh blueberries but frozen will work in a pinch.
So what are you waiting for? Jump over to the Rhodes Blog and get this recipe for yourself! Oh, and they even have a coupon available! Get 50 cents off any Rhodes Bread or Rolls!