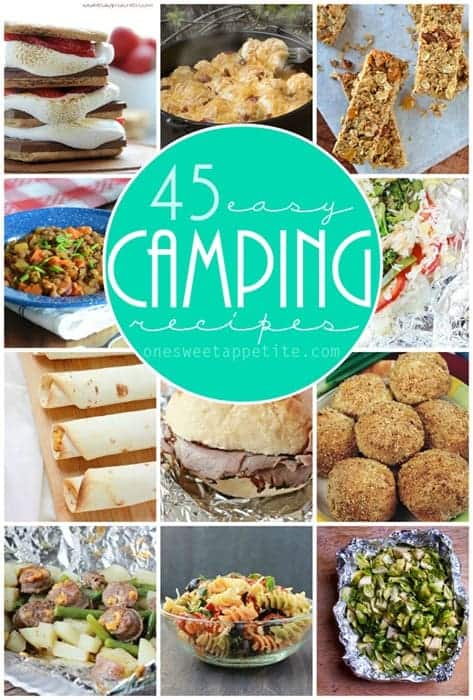 As much as I hate to admit this… I hate camping. So much. But when I ran my camping series two years ago you went crazy for it! Apparently you love camping recipes and you really love camping tips with toddlers! I have been blown away at the popularity of the series. Every winter I start to think that they hype has died down and then around April/May you guys start picking right back up. I was originally going to continue the series but couldn't bring myself to make more recipes, but I CAN put together this list of 45 easy camping recipes for you to check out!
One of my favorite tips for camping recipes is to make things in advance. A lot of the recipes on this list can be made before you leave which cuts back on your cooking prep time and gives you more free time to spend time with your loved ones. So take a look around and pin some of your favorites. I've tried almost all of these and give them my stamp of approval!
Blueberry Lemon Rolls @ One Sweet Appetite
Oatmeal Breakfast Bars @ The Law Students Wife
Dutch Oven Cheese Bacon Rolls @ Rhodes Rolls
Mint Fruit Salad @ One Sweet Appetite
Chunky Monkey Pancake Bites @ One Sweet Appetite
Pistachio Cranberry Granola Bites @ One Sweet Appetite
Soft and Chewy Granola Bars @ Inspired Taste
Blueberry Muffins @ One Sweet Appetite
Breakfast Burritos @ One Sweet Appetite
Vanilla Granola @ One Sweet Appetite
Orange Almond Granola Bars @ The Law Students Wife
Simple Sausage Gravy @ One Sweet Appetite
Dutch Oven Cinnamon Rolls @ Dutch Oven Madness
Gorp Muffins @ Cupcake Project
Camping Breakfast Sandwich @ One Sweet Appetite
PB&J Granola Bars @ One Sweet Appetite
Morning Glory Muffins @ One Sweet Appetite
Cinnamon Apple Crisps @ One Sweet Appetite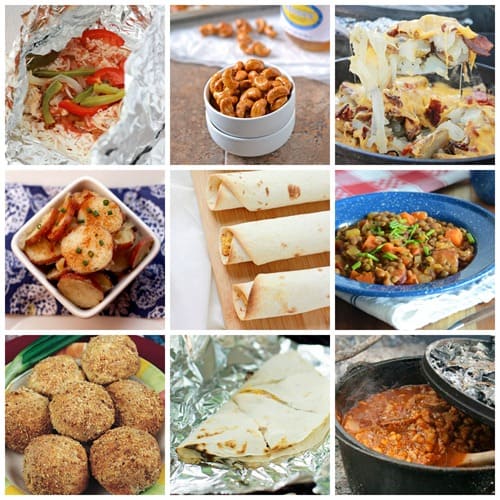 Tin Foil Chicken Fajitas
Honey Mustard Cashews @ The Law Students Wife
Cheesy Dutch Oven Potatoes
Roasted Potatoes @ Cupcakes and Kale Chips
Creamy Chicken Taquitos
One Skillet Lentil Soup @ An Edible Mosaic
Dutch Oven Chicken Rolls @ Rhodes Rolls
Campfire Quesadillas @ Cupcake Diaries
Campfire Chili at Serious Eats
Tin Foil Hawaiian Chicken Stacks
Straw Hats @ Kitchen Treaty
Classic Tin Foil Dinners @ One Sweet Appetite
Tin Foil Orange Thyme Shrimp @ Yummy Healthy Easy
Campfire Sandwich
Tin Foil Italian Sausage and Potato Dinner
Tomato Feta Pasta Salad
Pretzel Wrapped Hot Dogs
Tin Foil Sprouts @ Sugar Dish Me
Perfect Chocolate Chip Cookies
Grilled Fruit @ Ya a la venta
Grilled Pineapple Upside Down Cake @ Echo's of Laughter
Homemade Marshmallows
Homemade Graham Crackers
Blueberry Pudgy Pies @ Maroc Mama
Chocolate Graham Crackers
Strawberry Smores @ Baked by Rachel
Cheat Peach Cobbler
So that's it. Forty Five recipes for you to pour over and use this summer! I'm going to leave you with a question…
What are your favorite camping tips?
If you're looking for some great inspiration on what kind of meals to add to your camping menu make sure to check out my cookbook!
Foiled! Easy, Tasty, Tin Foil Meals
is packed with great ideas from breakfast to desserts! Make sure to give me a shout out on social media if you give any of them a try! I'd love to feature you and your cooking adventures!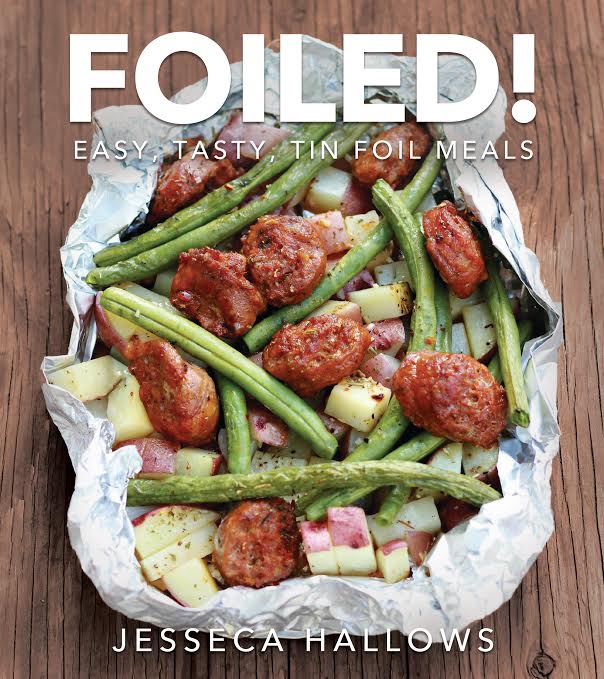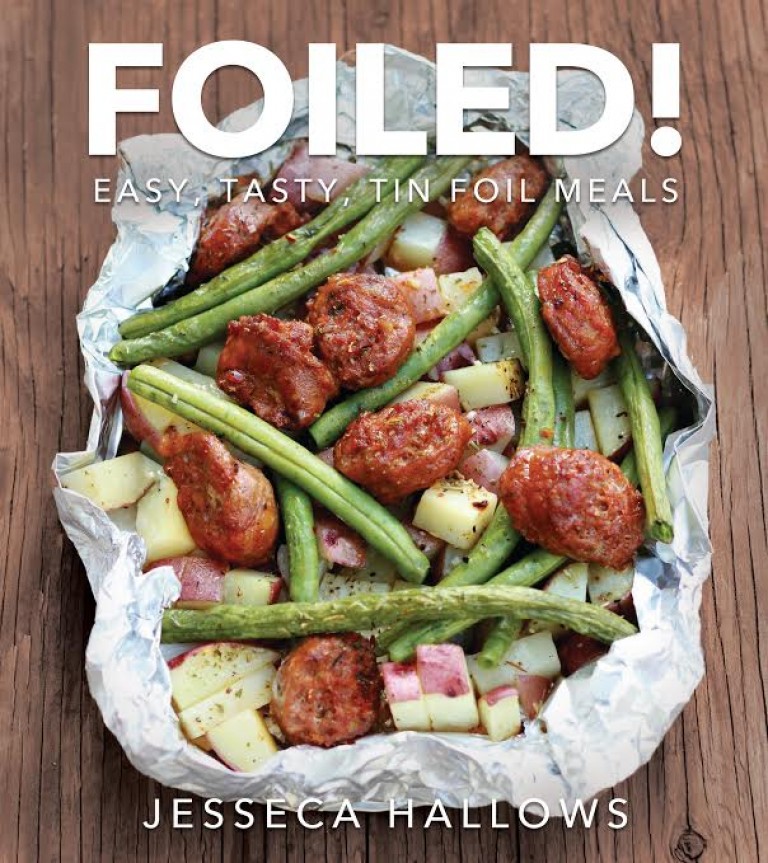 (Visited 72,077 times, 1 visits today)
43