Freezer Meal Recipes are a frequently searched term here in the One Sweet Appetite home. I'm always on the hunt for quick ideas for busy weeknights and decided chances are good you're looking too. That's why I've decided to start a running list of freezer recipes we have tried and tested giving you the ULTIMATE inspiration! Don't forget to leave a comment with your favorite FREEZER MEAL.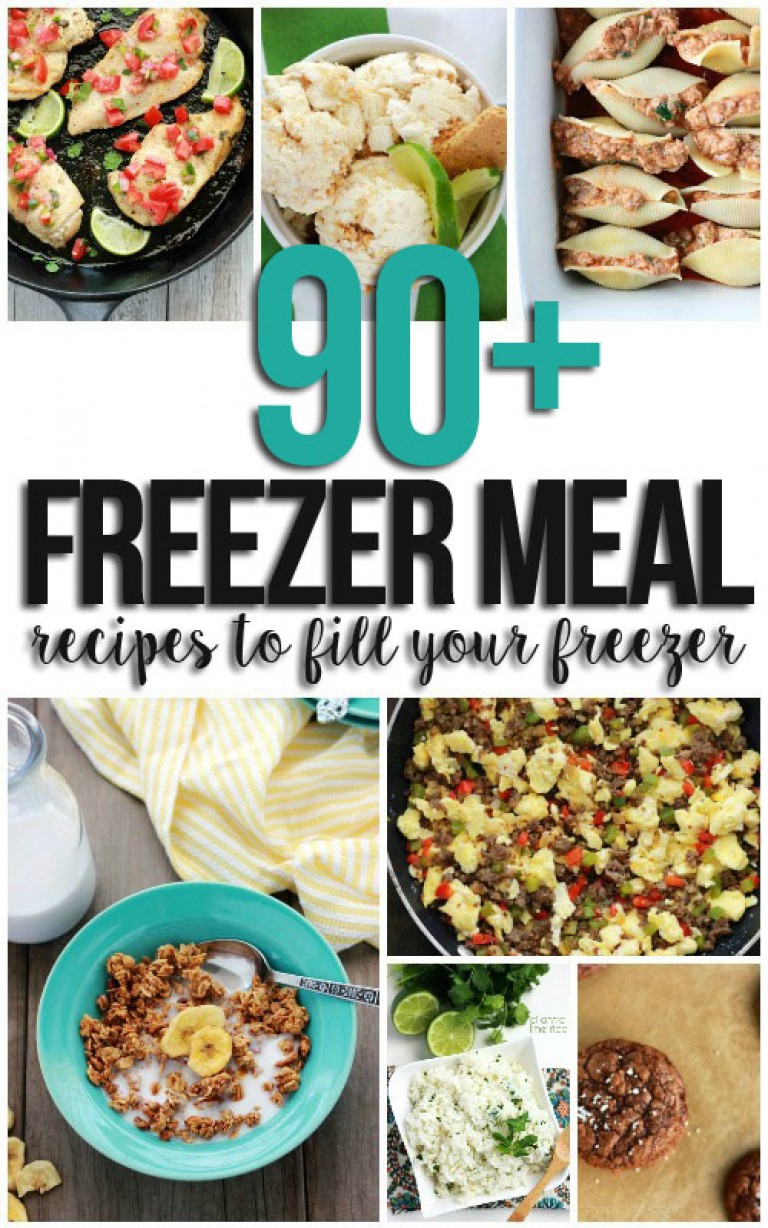 Flash Freeze Method: Line a cookie tray with parchment paper and set your items so they are close but not touching. Freeze for 20 minutes then transfer to a freezer safe container or bag. This is especially great for waffles, breads, muffins, pancakes, meatballs, and anything that would have a tendency to stick together.
Individually Wrap Method: Follow the steps for the flash freeze method above stopping after the 20 minutes in the freezer. Wrap each item individually and place in a freezer safe container or bag.
Containers: This is an important one. Using the proper freezer containers prolongs the life of each of your recipes. I like to use Freezer Ziploc's, air tight containers like the ones below, and tightly sealed foil containers.
Breakfast
It's the most important meal of the day (or so I'm told) which means you don't want to skip it! Keeping some of these great recipes on hand makes it quick and easy to fuel your mind before you head out the door. I find it especially easy when I've hit the snooze button once or twice to grab a breakfast burrito and run out the door!
Tips and things to keep in mind: Most of these recipes (like pancakes and waffles) will require the flash freeze method. Make sure you clearly label each with the date. Pancakes, Waffles, French toast, granola, or any other bread will last 3 months in the freezer if stored properly. Breakfast burritos, breakfast casserole, and breakfast sandwiches will require the individually wrap method and last 1 month.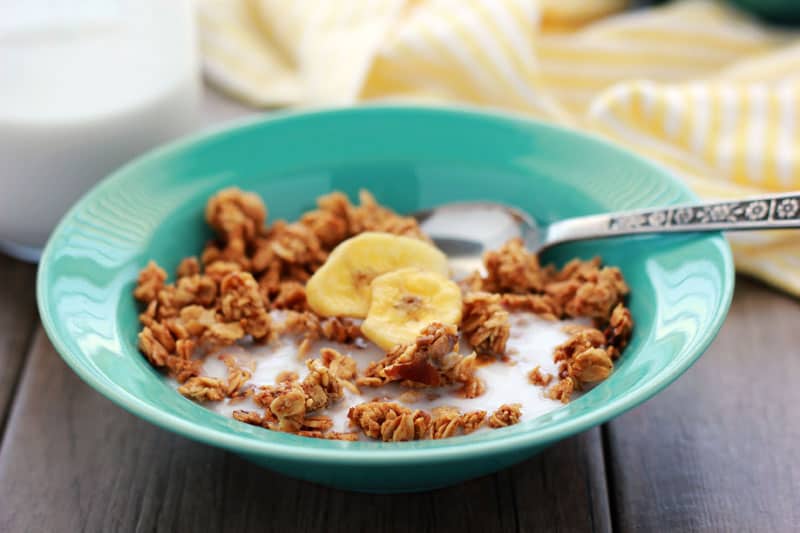 Banana Bread Granola
Banana Bread Waffles
Banana French Toast
Belgain Waffles
Birthday Cake Pancakes
Blueberry Muffins
Blueberry Waffles
Breakfast Burritos
Breakfast Casserole
Breakfast Sandwich
Buttermilk Pancakes
Chocolate Banana Muffins
Chocolate Waffles
Chunky Monkey Pancakes
Cinnamon Baked Oatmeal
Cinnamon Brown Sugar Oatmeal Bars
Cinnamon Waffles
Cinnamon Rolls
Cinnamon Roll Waffles
Coconut Spice Oatmeal
Gingerbread Pancakes
Peanut Butter and Jelly Granola Bars
Pistachio Cranberry Granola Bars
Pumpkin Cinnamon Rolls
Pumpkin French Toast
Pumpkin Streusel Muffins
Samoa French Toast
Smoothie Packs
Vanilla Granola
Dinners
Dinners are one of my all time favorite things to freeze. Pasta is my go-to but there are so many more options out there so don't limit yourself! Make sure you wrap and store things properly for maximum results! Refer to this food and safety chart for more information on how long you can store each item.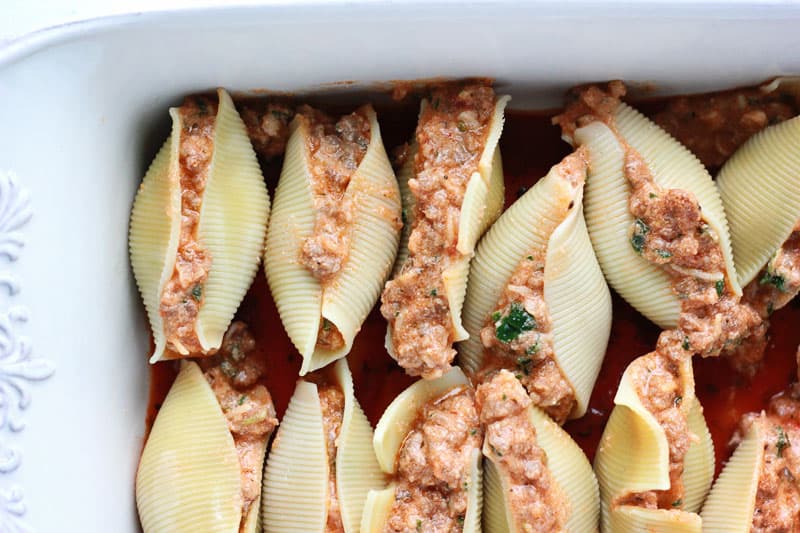 Asian Zing Chicken Bites
Barbecue Chicken Pizza
Biscuits
Buffalo Chicken Meatballs
Cajun Chicken Pasta
Casseroles
Chicken, cooked and shredded or chopped
Chicken Alfredo Pizza
Chicken Alfredo Stuffed Shells
Chicken Asparagus Roll
Chicken Cordon Bleu
Chicken Nuggets
Chicken Taquitos
Chili
Cilantro Lime Rice
Dinner rolls
Enchiladas
Garlic Knots
Grilled Chicken
Ground Beef, Cooked
Ham Fried Rice
Hamburger Patties
Hamburger Buns
Lasagna Stuffed Shells
Lime Chicken
Macaroni and Cheese
Margarita Chicken
Mashed Potatoes
Meatballs
Meatloaf
Mozzarella Stuffed Meatballs
Pasta Sauce
Pizza Dough
Pizza Sauce
Pretzel Wrapped Hot Dogs
Pulled Pork
Ranch Chicken
Shepherds Pie
Sloppy JoesSun Dried Tomato Pesto
Sweet Pork
Taco Chicken
Taco Meat
Taco Soup
Tomato Basil Penne
Tomato Soup
Tomato Stuffed Chicken
White Bean Chicken Chili
Zupa Toscana
Desserts
Let's be honest, sometimes it's great to have fresh baked cookies ready for company but you really don't want to have to worry about clean up. What if I told you that you can freeze unbaked cookie dough and just pop it into the oven whenever the need arises?! Just use the flash freeze method and add 1-2 minutes to your bake time! But don't limit yourself to just cookies. Try freezing cakes (using the individually wrap method), frosting, jellies and jams, and so much more!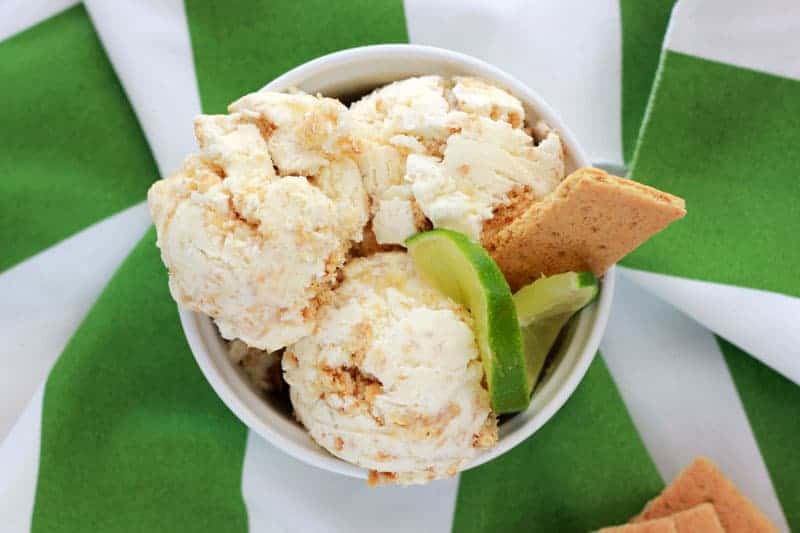 Cakes
Candied Pecans (or other nuts)
Cookies
Frosting
Fruit Roll Ups
Fudge
Ice Creams
Jelly and Jam
Pie Crust
Pumpkin Bars
Sweet Breads
Turnovers